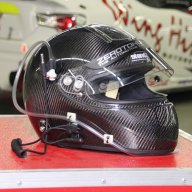 Jul 6, 2000
5,554
3,223
5,213
Autodetailer, the premium car detailing mogul has collaborated with us at Zerotohundred.com especially for the coming Time To Attack Finals to award anyone with a passion for photography for capturing the best photograph at the event this Sunday.
Darren:
This is a photo community effort to cultivate more photographers in the area of automotive photography & motorsports. I believe with some grassroots motivation and guidance we can have ourselves a stellar field of photographers in the arena. The contest is a pro-bono effort and is non-profit. There are no entry fees and all levels of photographic talents are invited. We have managed to source sponsorship prizes from an iPod Touch, Crumpler bags, Manfrotto monopods and many more to a value of over $7,000. The contest will have 8 main categories, namely:
1. Best Panning Shot
2. Best Action Shot
3. Best Behind-The-Scenes Pit Shot
4. Best Artistic Automotive Shot
5. Best Photoshop®-processed image
6. Best Lighting Shot
7. Best Creative Shot from a Mobile Phone
8. Best Overall Image that captures the TTA Series 2010 (to be used for next year's TTA Series)
This will be a contest judged on photographic quality & technical knowledge so we won't be allowing butt shots and other time wasters.
Location
: Time To Attack Sepang: Finale 2010
Time
: 8am to 6pm
Equipment
: All digital photographic devices i.e. SLR's, EVIL's, Prosumer, Digicams, Handphones & Mobile Devices.
Details
: AutoDetailer Studio FaceBook page:
http://www.facebook.com/pages/AutoDetailer-Studio/148771698484106
Contest Mechanics
:
1. Visit the AutoDetailer Studio FaceBook page.
2. "Like" it to participate and receive updates.
3. Read the instructions and rules provided.
4. Images are to be emailed with the relevant information.
5. Judges will select 12 best photos for each category
6. Images will be displayed on FaceBook for you and your friends to vote.
7. Highest number of "Likes" win
It's that easy!
P.S. You can enter all categories simultaneously but are limited to a maximum of one entry per category.
Grand Prize Image
8. Best Overall Image that captures the TTA Series 2010 (to be used for next year's TTA Series)
Total confirmed prize value worth over $7,000 now!
1. iPod Touch - 1x
2. Kata Bag - 1x
3. Crumpler Bag - 1x
4. Crumpler Bag - 1x
5. Crumpler Bag - 1x
6. Manfrotto Monopod - 1x
7. National Geography Monopod - 1x
8. Car Synthetic Sealant Detail Voucher - 1x
9. Fine-Art Canvas Collectible Prints - 4x
Regards,
[email protected]
Technical Director
AutoDetailer Sdn Bhd
Mobile: 0123838961
GPS:*3.117805,101.635680
To take a peek at what goes on at The Studio, head over to
http://www.autodetailer.co
For regular news, articles and beautifully*photographed cars, pop by my personal blog at:
http://www.autodetailer.co/posts
Capture some Great Actions shots
You can also win being artistic
Good Lighting helps
Get lucky behind the scenes
Pit shots are welcomed