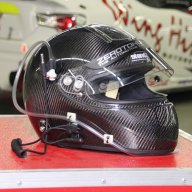 Jul 6, 2000
5,553
3,223
5,213
The RAV4 is back in town and it's all grown up. Definitely a lot larger and more chiseled than before. Also stronger now, with its new 207ps VVT-iE 2.5L engine and more decent 8 speed automatic option.
This bigger RAV4 is built on Toyota's new global platform, the TNGA base which is known for good driving dynamics via a rigid chassis derived from a robust shell. It's the same cutting edge platform that underpins the new Camry.
So models wise, 2 options:
2.5 litre (A25A-FKS) / 207ps / 243nm / 8 speed auto / paddle shifters / RM215,665 +
2.0 litre (M20A-FKS) 123ps / 207nm / 7 speed CVT / paddle shifters / RM196,436 +
First impressions on the new 2.5L RAV4
First things first, the cockpit. Visually, the mix of black faux leather textured surface with stitching on the 3 dimensional dashboard and doors help to improve the ambiance, adding a sense of industrial chic into an otherwise modest interior configuration of the RAV4.
Driver's side seating position wise, has good all round electric adjustability, with decent range and functions, also memory. I was able to dial in that perfect height and tilt, but it's not until the sun emerged from the gloomy afternoon test drive that I realised how cool my bottom felt, then noticed the RAV4 has adjustable seat blowers, a total must have for Malaysian motoring.
Overall NVH is good, like the average Alphard but more importantly no noticeable body shake, which is a big plus point for a car of this stature. Ride is in fact well tuned, comfortable mostly, has decent suspension travel and a nice firm, except for the occasional rocking motion on certain low speed roads. Drives great on bad roads as well, suspension feels well damped and able to block out any sense of harshness. All in all, as a car based SUV, it just drives better than the usual Fortuner or similar truck-based versions.
Power wise, the 200 ish hp 2.5L new TNGA Dynamic Force generation engine feels more than decent for the RAV4, actually has superb engine response, loves to rev, also noticeably smoother and torquier than the average 2.4L Toyota 4 cylinder engines before its time. It's a brilliant engine to be honest, even manages to shine through the bulky SUV.
The 8 speed automatic transmission feels direct, quick, smooth and matches the engine well. Paddle shifters are a nice addition to the naturally dynamic gearbox. Downshifts via paddles however will induce a small jerk.
The RAV4 comes with autonomous driving features like Dynamic Cruise Control and Lane Tracing. DCC is pretty self explanatory, where it can track and follow the car in front. LTA however, claims to smoothen lane tracking effort with improved prediction and better detection of road edges.
As tested on the highway with clear road markings and at varying speeds, the ricocheting effect between left and right road markings seem to persist. But was mostly able to keep itself in lane as intended, still largely dependable as whole for basic autonomous driving, just closer to the edge.