Drive
The 20nm increase in torque feels obvious, quite impressive, with strong acceleration especially from idle onwards, despite being the same 1.5L turbo, but further updated
Also updated in the FE gen Civic is the CVT box. It is a touch more responsive now, every so slightly less elastic under load admittedly, but is reminiscent of the FC's somewhat audibly whiney transmission at full throttle.
Paddle shifters seem quicker to respond to the touch, more seamless for sure and was quite rewarding to use this time around, where it is noticeably sportier on the highway or hill roads when initiated.
The Balik Pulau touge route brings out the evolved Civic's ability, its agility. Where the mix of narrow bends and very tight hairpins test the bigger footprint of this new FE , which its super rigid, dead silent chassis surprisingly excels in.
There's no denying that this new chassis is the highlight of the FE. It feels obviously more capable than the already great predecessor FC.
It's like the Civic has grown from boy to man. Still the same guy, but noticeably stronger, more athletic and refined all round.
Also gratifying is its new steering wheel whilst at the hill drive. It is a joy to grasp for one, has good weight, communicative despite being an average sedan and that there's a sense of precision as the front axle just seem to track the corners in perfect sync.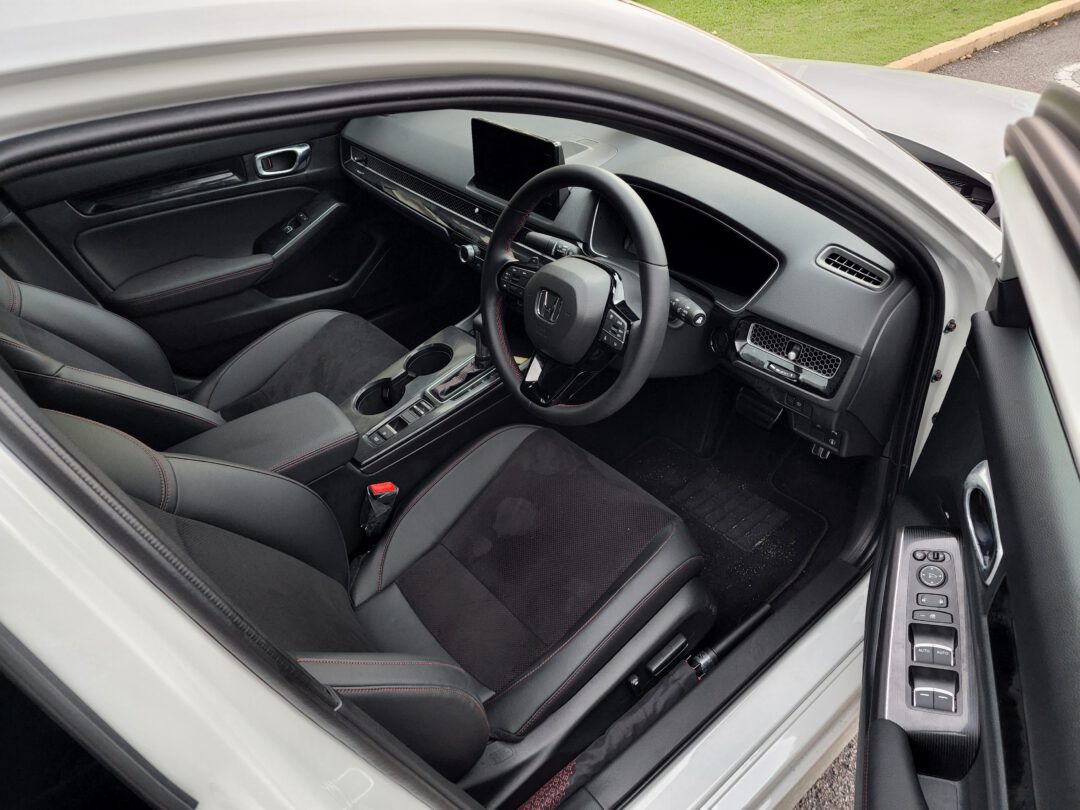 Cockpit
New FE interior is an upgrade from last gen FC especially in this RS trim. Featuring a more premium ID, surrounded by its all black theme, which completely cover the headliner and pillars, then topped with metalized accents
Honeycomb aircon grille strip is a nice touch, made better by multi directional joystick vane adjusters. Definitely a conversation starter.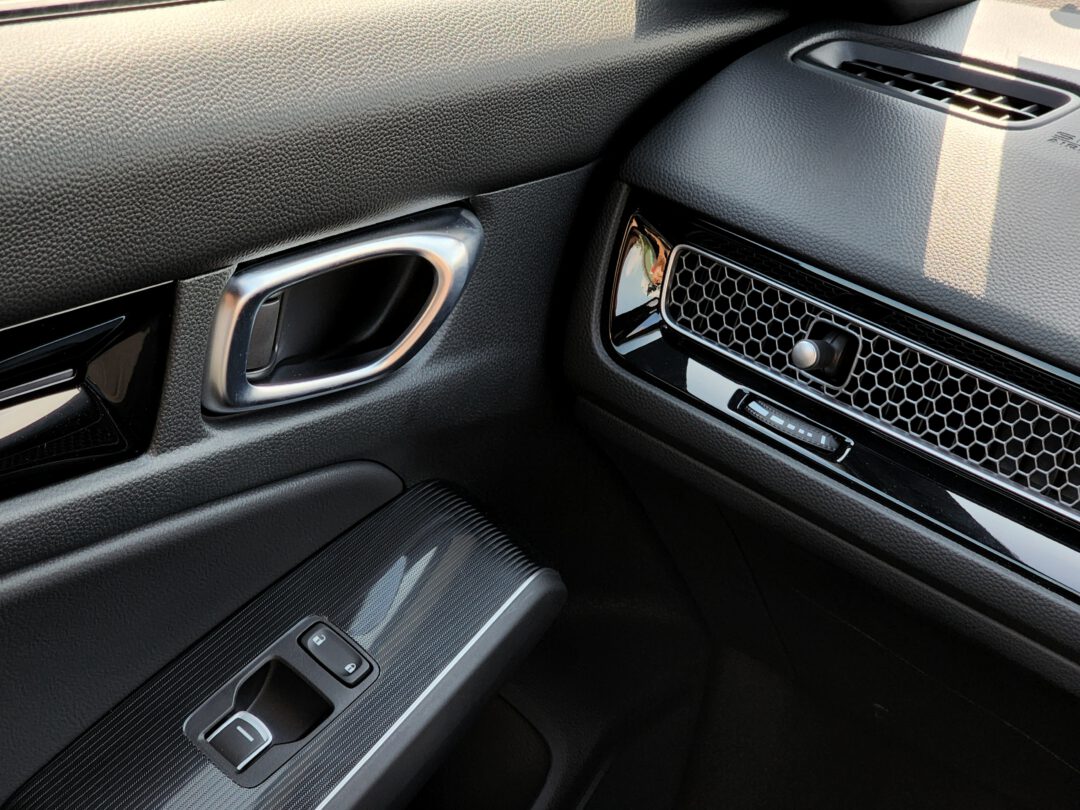 Tri knurled faux metal aircon knobs adds a dash of perceived premium. Feels good to the touch and to operate.
The now higher res 9″ central touch screen display is a lot more capable, accessible, usable, current, responsive and a long needed upgrade from the murky, starry night version of predecessor FC's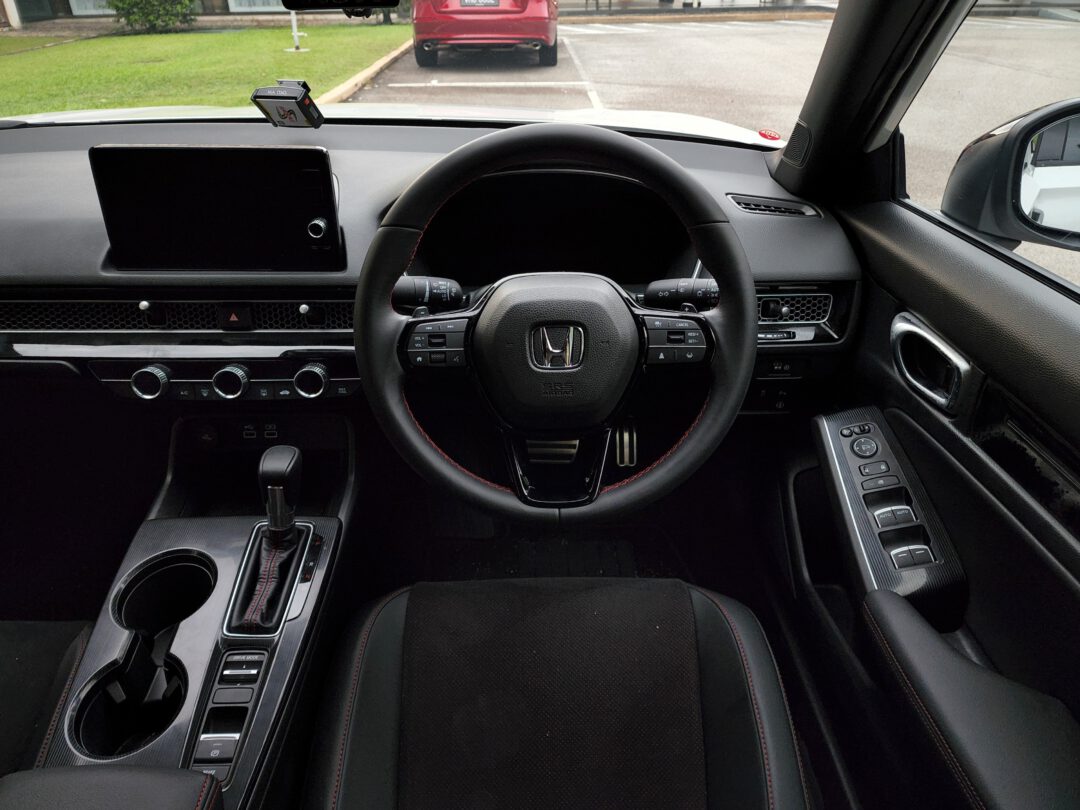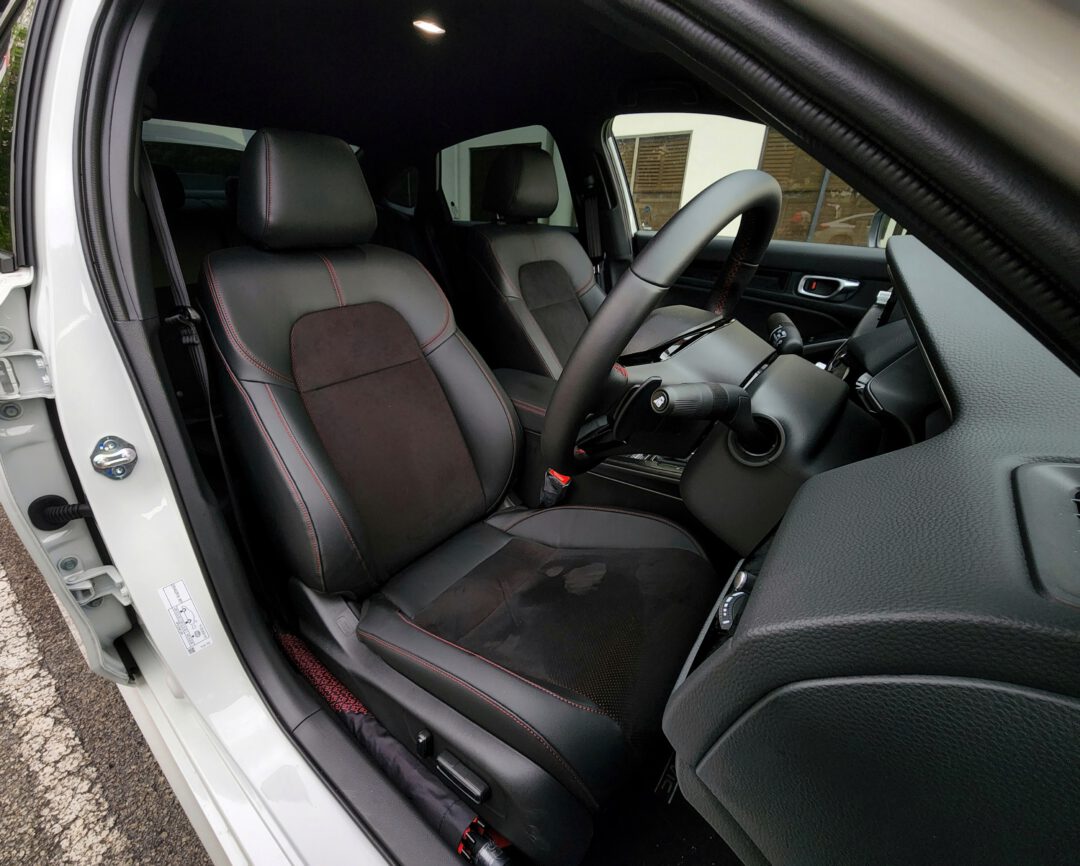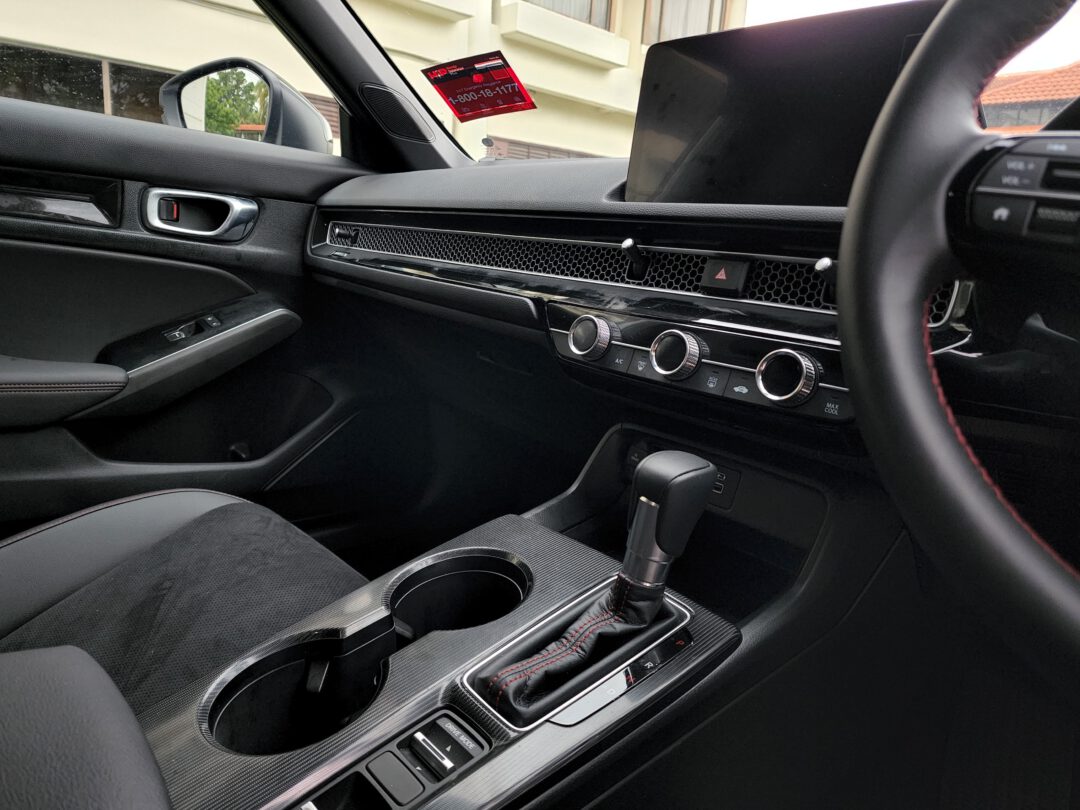 Upper half of the upholstery are mostly soft touch faux leather, with the bottom half being less soft textured plastic.
Sense of increase in space is clear in this one, made possible by the bigger shell.
New steering feels larger somewhat, which matches the improved poise of the Civic superbly, remain tilt and reach adjustable, with good range.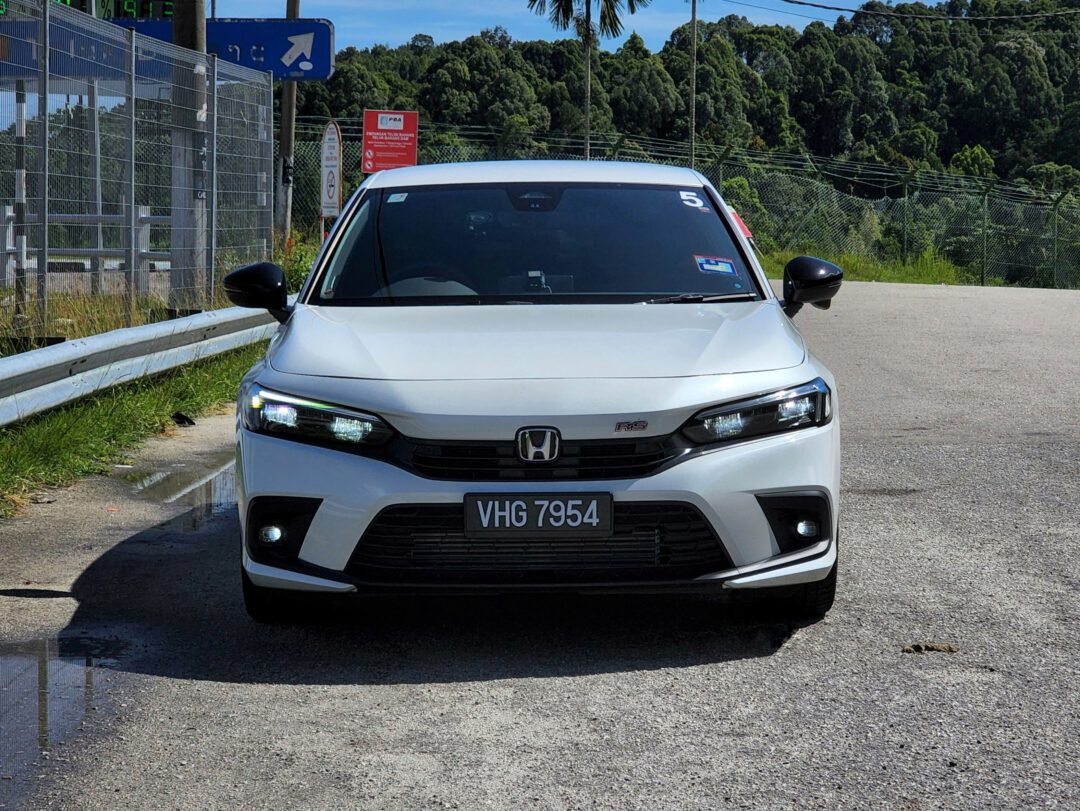 Exterior
Definitely has good overall stance, with the large fender arches, flat and wide appearance, despite divided opinion on its beauty. It goes especially well with the matte black 18″ wheels, that are almost flushed in fitment.
The new front at this point is admittedly mundane at first sight when compared to its more prominent rear end. Especially with it coming from the distinctly boyish FC gen civic.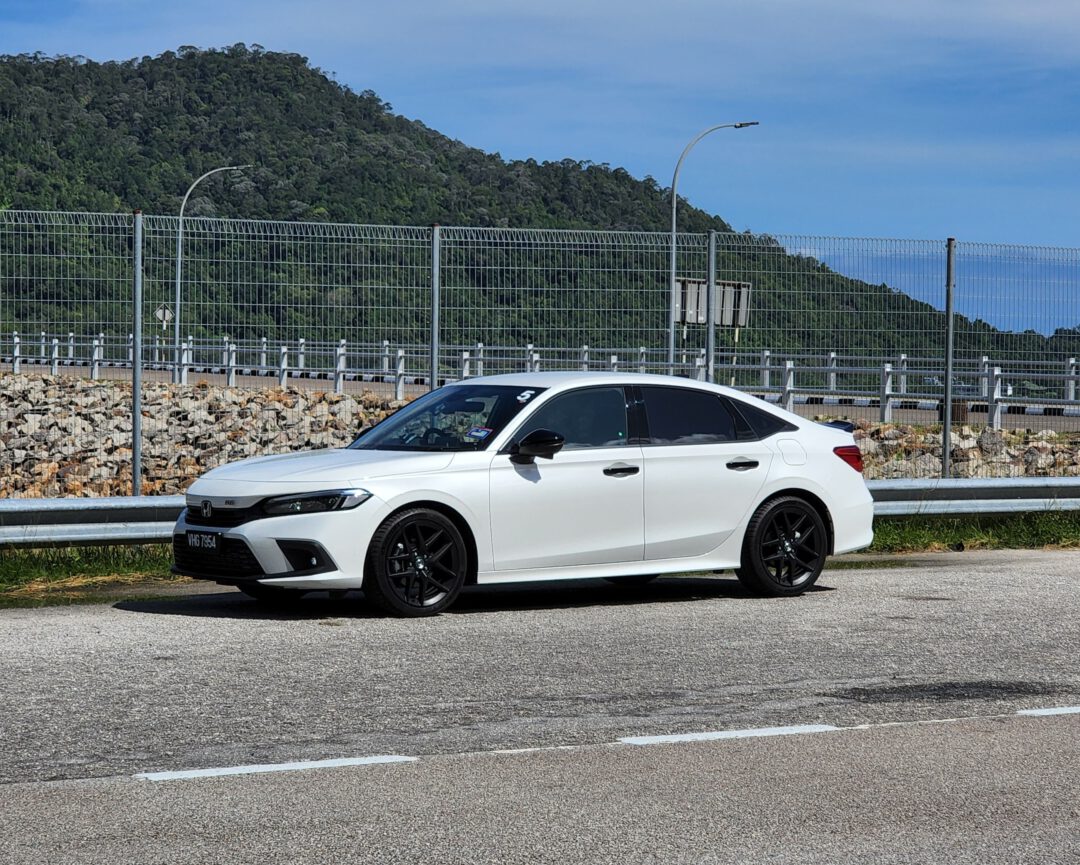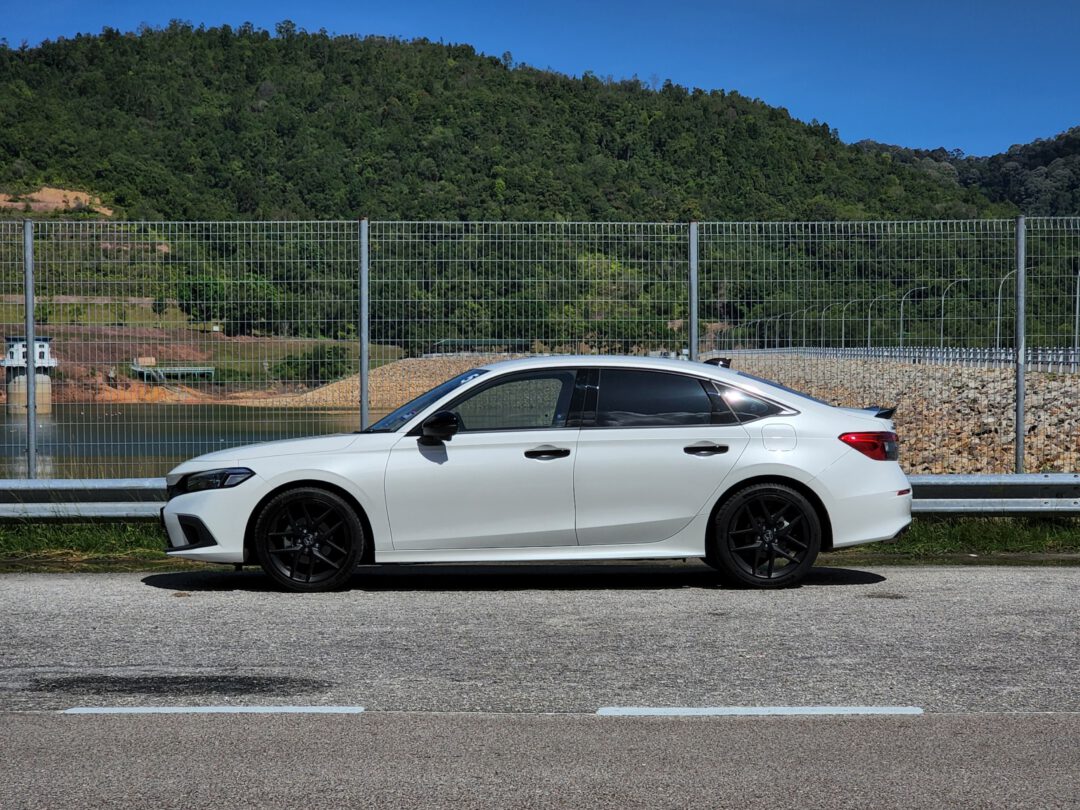 However, the bold bittersweet move does seem to scream next gen with continued exposure
Just in case you didn't know, the RS badge in this RS variant Civic is short for Road Sailing and not Really Sporty, or the likes of it.
New Civic FE vs predecessor Civic FC:
4,678mm long (+30mm) 1,802mm wide (+3mm) 1,415mm tall (-1mm) and a wheelbase of 2,733mm (+33mm)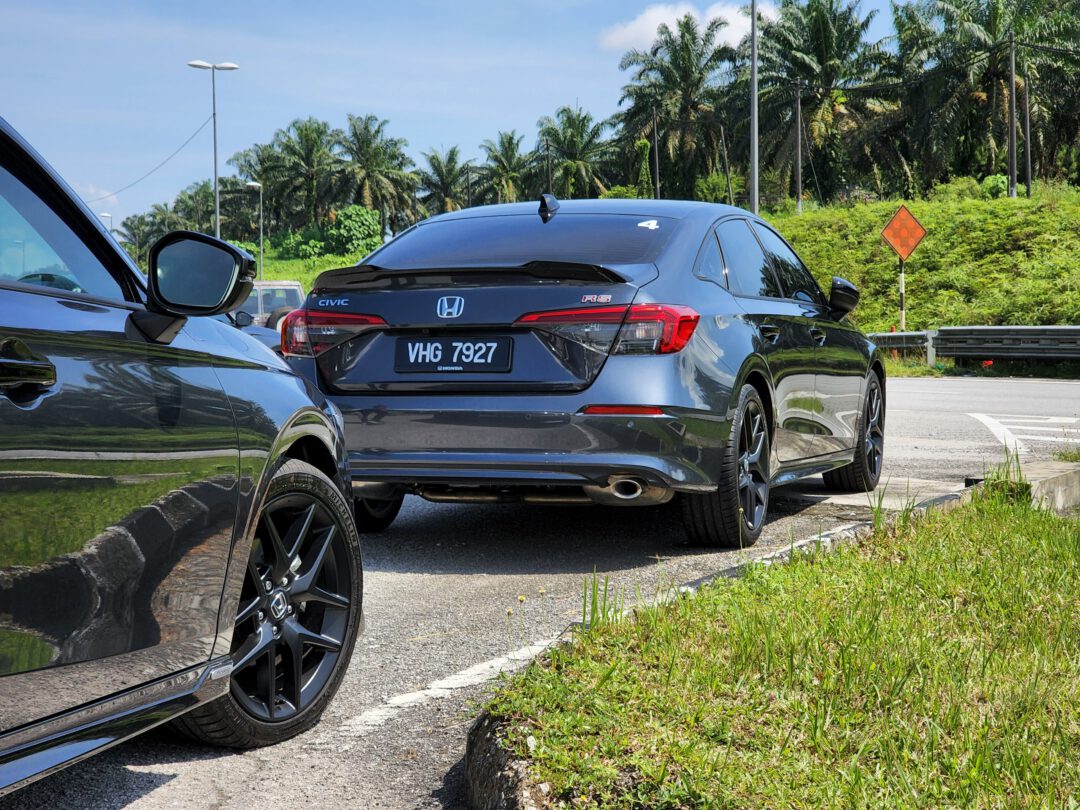 2022 Honda Civic RS:
Civic RS:
182ps / 240nm / 1.5L VTEC Turbo 4cyl / 7 speed CVT / RM144,350
– Darkened LED headlights
– Gloss black rear spoiler
– Twin tailpipes and
– Gloss Black mirrors, door handles, shark fin antenna and general accents.
– 18″ Y-spoke matte black wheels
– Honda Sensing
– Alloy pedals
– Black headliner
– Footwell lighting
– Ambient lighting in door trims
– Leather upholstery + suede and red stitching
– 9″ touchscreen display + wireless CarPlay
– 8 speaker sound system
– Keyless entry + remote start
– Push button start
– 7″ digital instrument cluster
– Reverse camera
– Windshield washer with integrated washers