100ps / 152nm / 999cc 3 cylinder turbo / CVT / FWD / 1076kg / 180kmh / Almera VL RM83,888 SST RM79,906 / Almera VLP RM89,888 SST RM85,715 / Almera VLT RM95,888 SST RM91,310
Inside
Flat bottomed steering wheel may not increase performance, but this one feels nice to have. The rim is noticeably thinner than conventional, probably smaller in diameter as well.
I'd like to think there's some thought put into the steering wheel choice, which actually makes sense as it's the one thing that connects a driver to a car
The wheel is nice to grasp but texture feels hard in the hands. Thin overall rim is just right to grip in the palms, smaller diameter and flat bottomed wheel actually stimulate sportiness.
Obviously production costs have to be kept rock bottom for this segment. So rather than going for conventional, Nissan made it a point to offer something a little more special.
The wheel feels like a better made Logitech G29 sim wheel, faux leather upholstered rim improve things further but still toy looking. Looks considerably better than the competition nonetheless.
Adjustment wise, there's tilt and telescopic although only just a couple inches telescopically.
Seats don't look like much, but actually feature Nissan developed, zero gravity inspired posture.
This basically means having the seat tilted and reclined ever so slightly, which instantly recreates a neutral seating position. It takes away the effort to sit up straight if that makes any sense, therefore making it the most relaxed driving posture.
I'm a connoisseur of said seating position and these seats work. Although the seats feel a bit small, almost like sitting on it, rather than in it.
Part digital instrument cluster improves the experience, while the multifunction display proved useful to scroll through via steering buttons.
Elsewhere:
– Shift console area can be improved, sport button is embedded at base of knob, weirdly
– The surprisingly small central cupholders are made for peasant drinks
– Overall cockpit ambiance not as modern as the exterior, but pleasant to inhabit, has good ergonomics
– Part digital instrument actually take the cockpit experience up a notch
0-100
Drive
Typical ambiance for a car of this segment, although NVH is well contained, it is quite quiet for what it represents, actually provides a positive driving experience as the kms go by
Well sorted chassis, rigid body is nice to have and is what contributes to the overall poise and robustness for the city. Ride is on the firm side, but the positive kind.
Suspension is setup well for what it is. There are no complaints mostly, although at times it clunks as the going gets tough, like on very bad roads.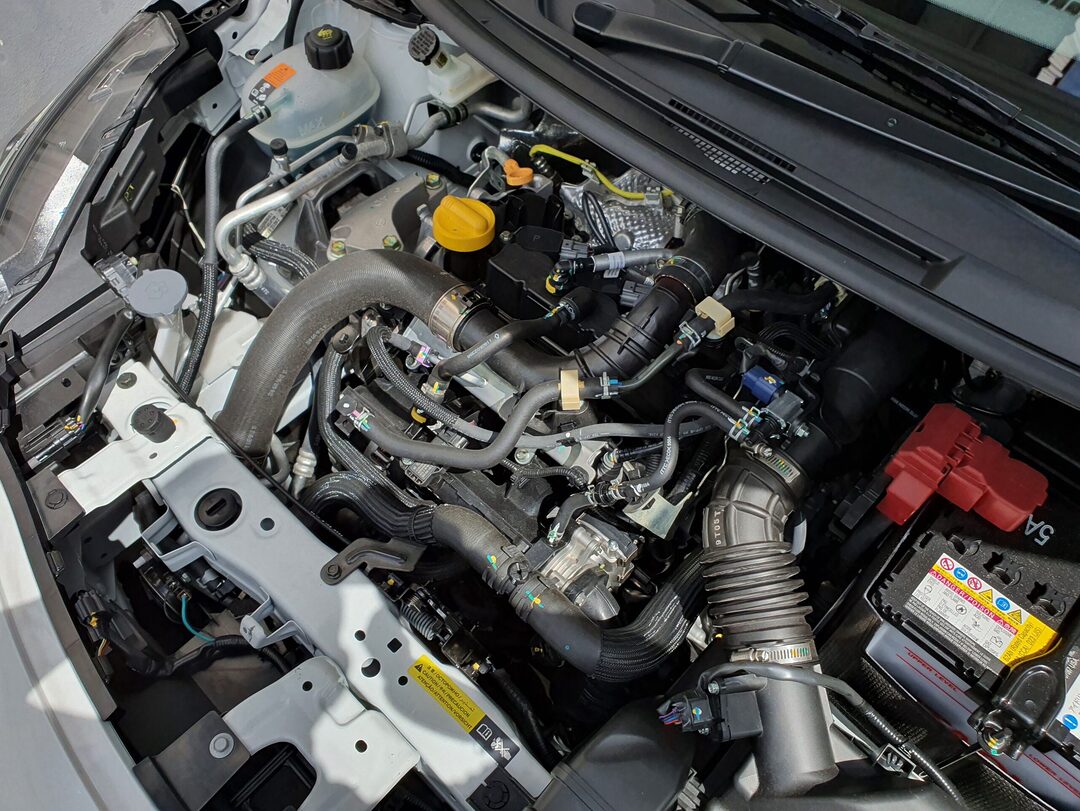 Engine
The 3 cylinder emit mild inherent judders occasionally, during engine load changes, such as at startup or when the a/c pump kicks in. Almost feels like a post pee shiver motion.
Engine runs mostly invisibly like a regular 4 cylinder, but is immediately triggered and becomes audible when more throttle is applied, such as when overcoming speed bumps or driving up a ramp.
It gets more obvious with even more throttle input. Such as when overtaking at an incline.
At full throttle, you hear it churning, feel the full boost charging through all 3 cylinders, the CVT box seem to intensify the drama further.
Otherwise, just light whispers from the engine in general driving conditions.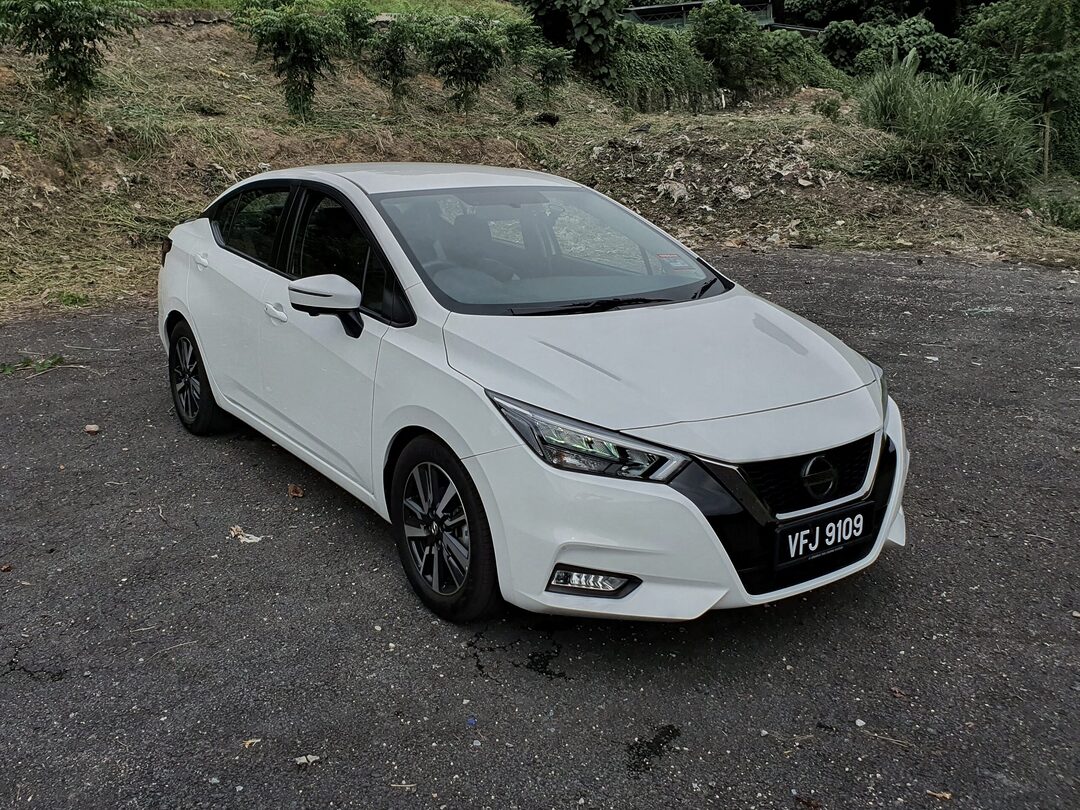 1L turbo engine is very responsive from zero onwards, serves meaty torque like a higher cc NA 4 cylinder would.
Turbo response is immediate, full boost can be felt with a squeeze of the throttle. It is very obvious and anyone can experience this.
Which also means you need to have finesse when managing the throttle, as the slightest touch makes it want to lurch ahead.
A refreshing change from typical 1.5L NA engines for the segment, which tends to feel dry down below, before the higher revs start to make power.
The trade off with this new age turbo engine is that, the instant and full fat flat torque is mostly felt from zero onwards, which gets it up to speed quicker, but becomes less excited past 100+ kmh.
Which is still considered strategic, especially in the city where stop go driving matters most.
It is zippy at any time, builds speed quite effortlessly, which is a tempting proposition over NA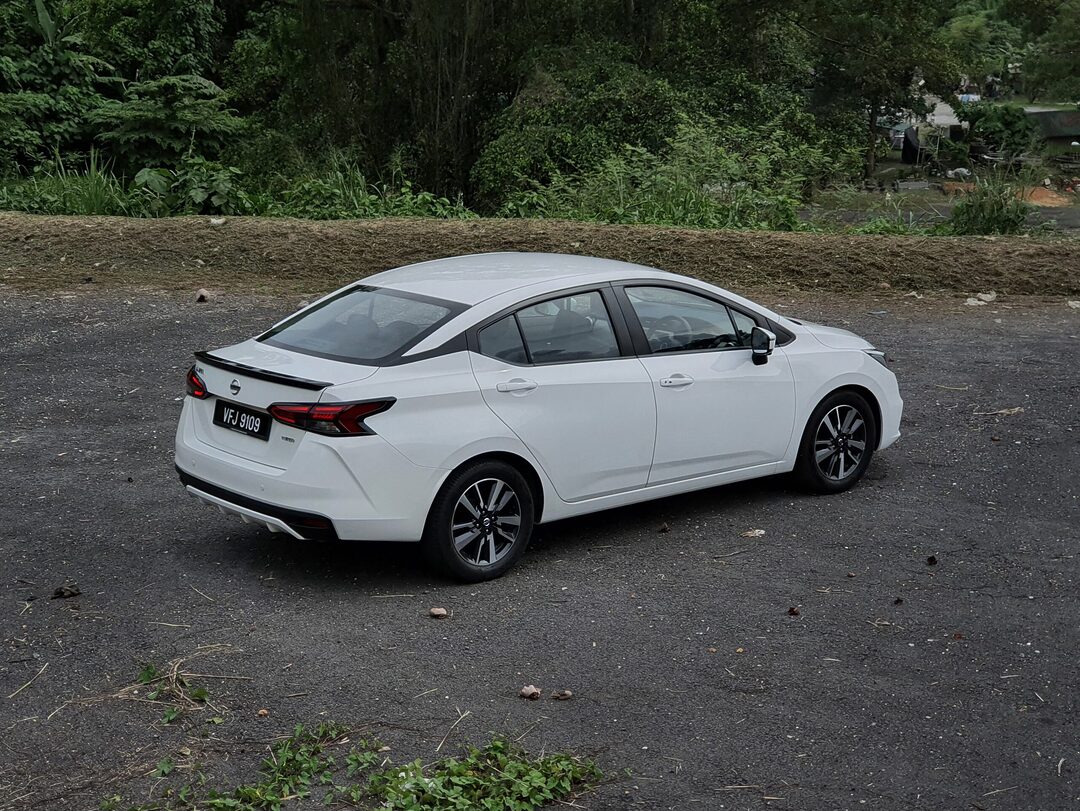 CVT is okay, less draggy than anticipated, pairs well with the turbo 3, elasticity is there, but the responsive engine makes up for the slack.
There are steps, like mild kicks as it pretends to shift up the gears which sort of improve the experience further.
Outside
Pleasant to the eye, looks fresh, less like a handicapped ASEAN suited model, and more like a global looking product.
LED headlights heighten its perceived value further, fancy LED taillights look like it came straight from the Nismo Japan catalogue
Verdict
Turbo route pays off here, great engine and it's the only player in town to offer something new in a long time.
Overall still a b segment car, with an inescapable emptiness that resonate in the cabin, but it tries hard with the essentials and the effort shows.
Can't say if it's better than the competition but definitely right there with Honda and Toyota, drive wise.
The biggest attraction here is the force fed engine which only the Almera offers. It delivers as advertised, the miniscule engine exceed expectations. It exudes a sense of eagerness and efficiency not available in competing 1.5L NA cars.
Until Honda's highly anticipated, electric drive biased IMMD City arrives next year, the Almera Turbo shall remain as 2020's most exciting b segment sedan.