This is Lambo's latest, most advanced Aventador ever. New aero dominates the entire bull, with its overall physique now much sleeker although equally pronounced as ever. This Aventador S being Lamborghini's successor as the next generation V12 flagship carries with it a number of new tech additions as well.

Performance
Firstly, the almighty NA V12 is now further optimized to the tune of 740hp. That's 40hp more than before, achieved by means of tweaking its VVT and VIS (Variable Intake System). This refreshed V12 also screams quite a bit louder too, having had its rev limiter raised from 8,350rpm to an all-new 8,500rpm mark.

Zerotohundred sprint is now dealt with in 2.9 seconds, with much thanks to Lamborghini's own Lightweight Independant Shifting Rod (ISR) 7 speed 'box. Now capable of super rapid 50 milisecond shift times. This incredible acceleration is heavily contributed by the Aventador S's new 1,575 dry weight, equating to just 2.13kg per hp.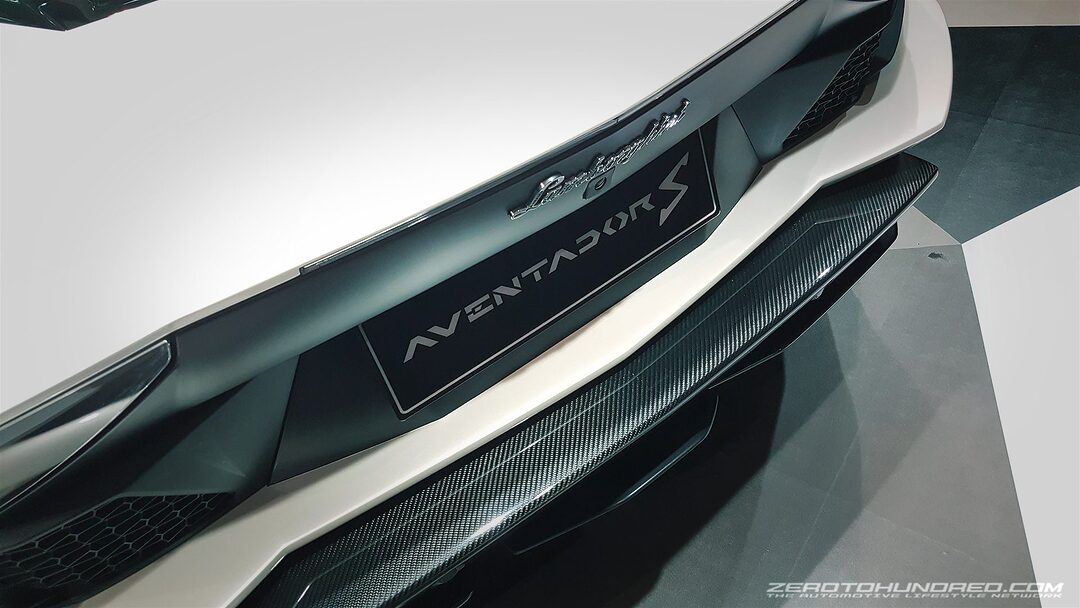 There's also a new exhaust system. Introduced as part of a substantial R&D project, this exhaust is 20% lighter than its predecessors and further enhances Lamborghini's signature howl. Exhaust exiting the dirty dozen leads to their latest, 3 single pipe outlet design. No more 4 pipes.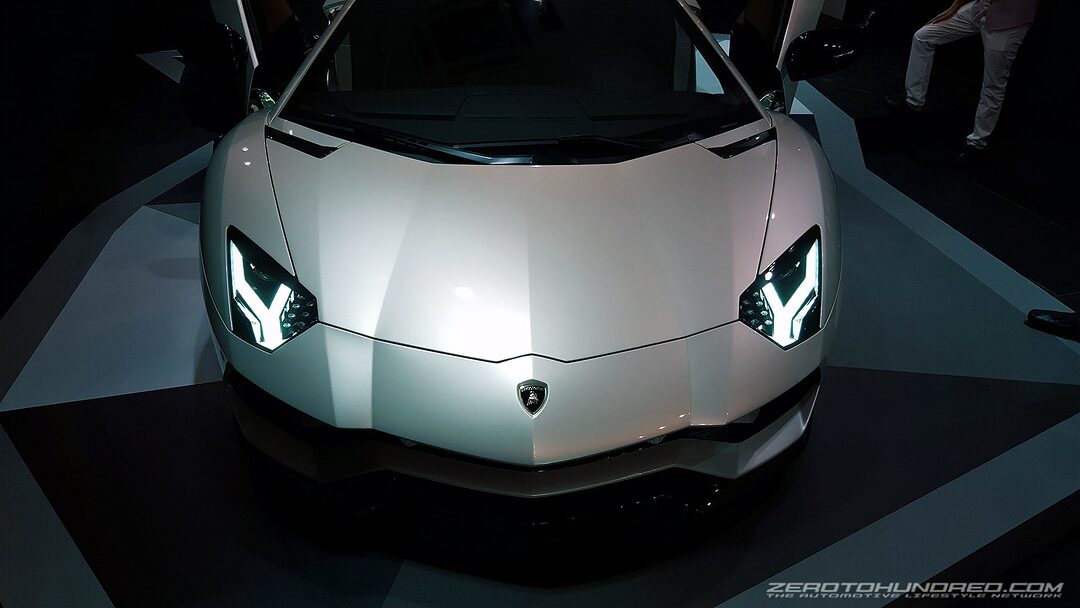 2017 LAMBORGHINI AVENTADOR S
Engine: 6498cc V12 Naturally Aspirated
Power: 740hp @ 8,400rpm
Torque: 690nm @ 5,500rpm
Zerotohundred: 2,9 seconds
Transmission: 7-speed automated manual
Dimensions: 4,797mm (L), 2,030mm (W), 1,136mm (H)
Weight from: 1,575kg
Fuel consumption: 16.9L/100km (combined)
Price: RM1.8mil
Rear Wheel Steer
Totally new from the Lamborghini lair is their all wheel steer poison. Introduced for the first time and on their flagship V12 beast, this LRS (Lamborghini Rear Steering) is set to redefine driving dynamics of the Aventador S.
Critics are praising the Aventador S's brilliant new handling characteristics that seem to defy gravity. With the introduction of rear wheel steering, much like Porsche's own version in their recent 991.2 releases, this active rear axle provides a level of driving agility that is almost godlike.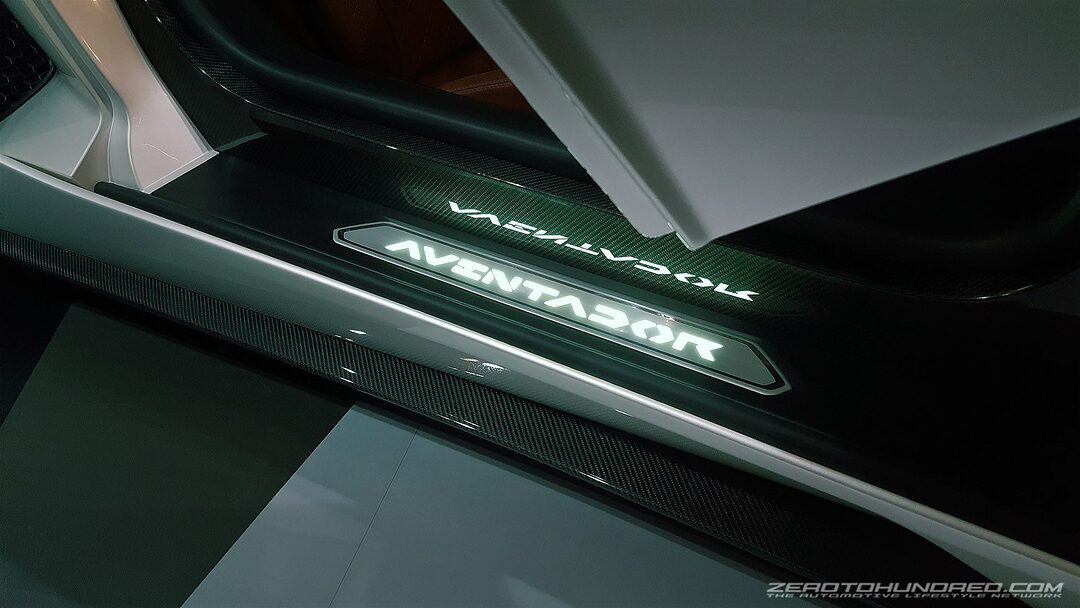 Along with this Lamborghini Rear Steering integration comes with a host of electronic driving modes that are designed to offer unparalleled driver customization. Dubbed the EGO Concept, drivers can dial in on their desired response from the engine, transmission 4WD system, Rear wheel steering and dynamic suspension.
The EGO Mode is a new addition to the default driving presets, namely the Strada, Sport and Corsa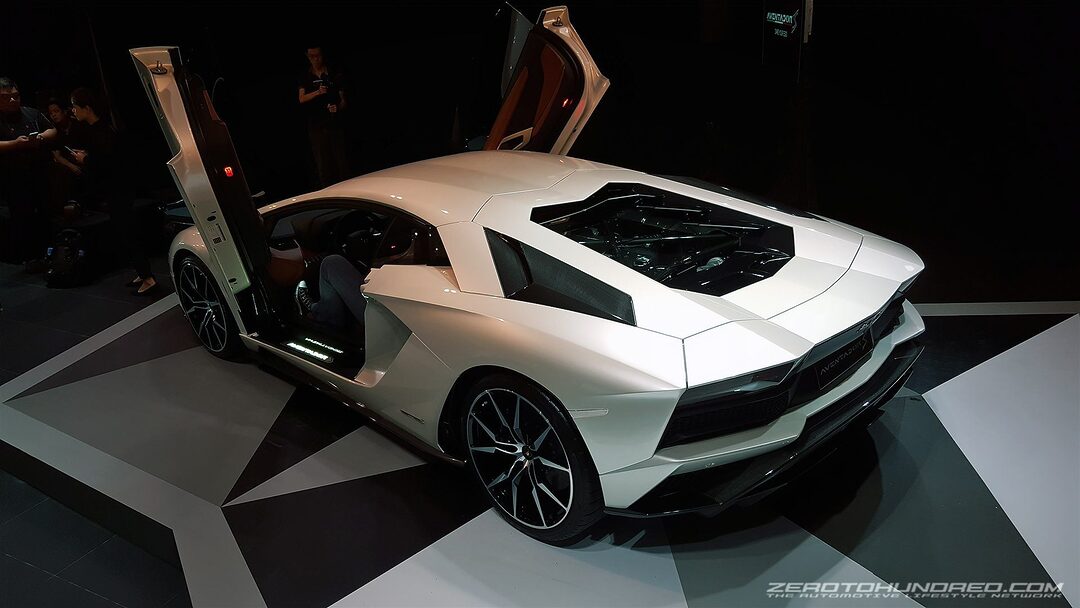 Body
Built on an ultra rigid carbon fiber monocoque chassis and further strengthened via attached aluminium frames, the new Aventador S is not only motorsport derived, it is extremely light as well. The new S is unmistakably fresh from the bullpen. At the front, its new nose and protruding splitter redirect airflow for increased aero advantage as well as for radiator cooling, while the air ducts on the side reduces aero interference from the front tyres. This feature also channels more airflow toward the auxiliary radiators.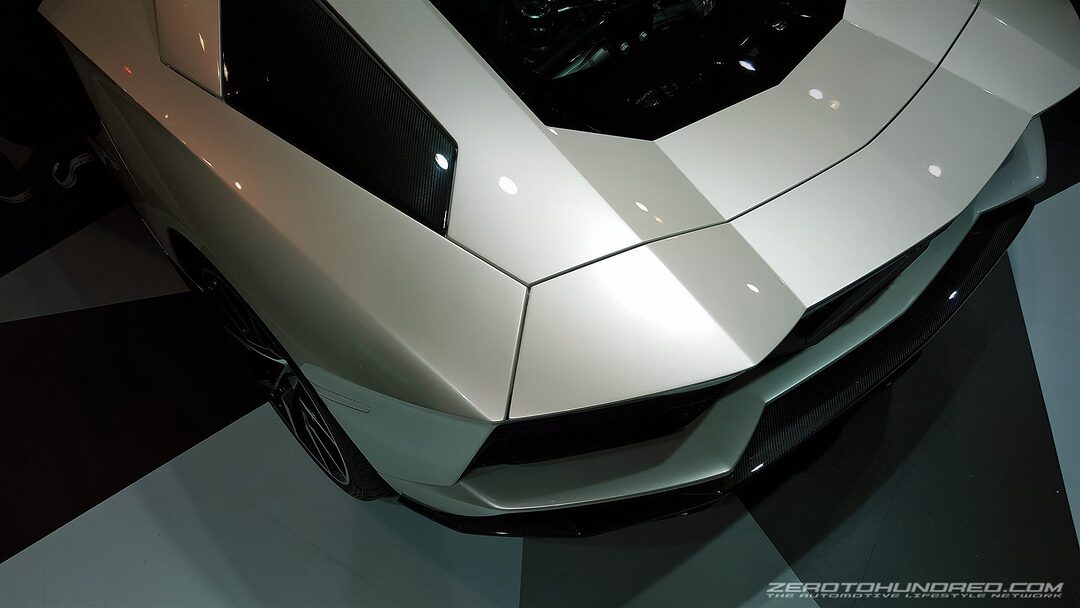 At the rear, there's a huge black diffuser or otherwise, in carbon fiber as per customer request. This new diffuser has several vertical fins that amplify airflow to reduce drag through pressure recovery and to generate downforce.
These new aero trickery resulted in a significant addition in aero performance, equating to over 130% in improved front downforce. While its overall aero efficiency at full downforce sees an increment of 50% depending on its active rear wing position.
Join the Forum Discussion here!:
740HP Aventador S now in KL – features Rear-Wheel Steer!