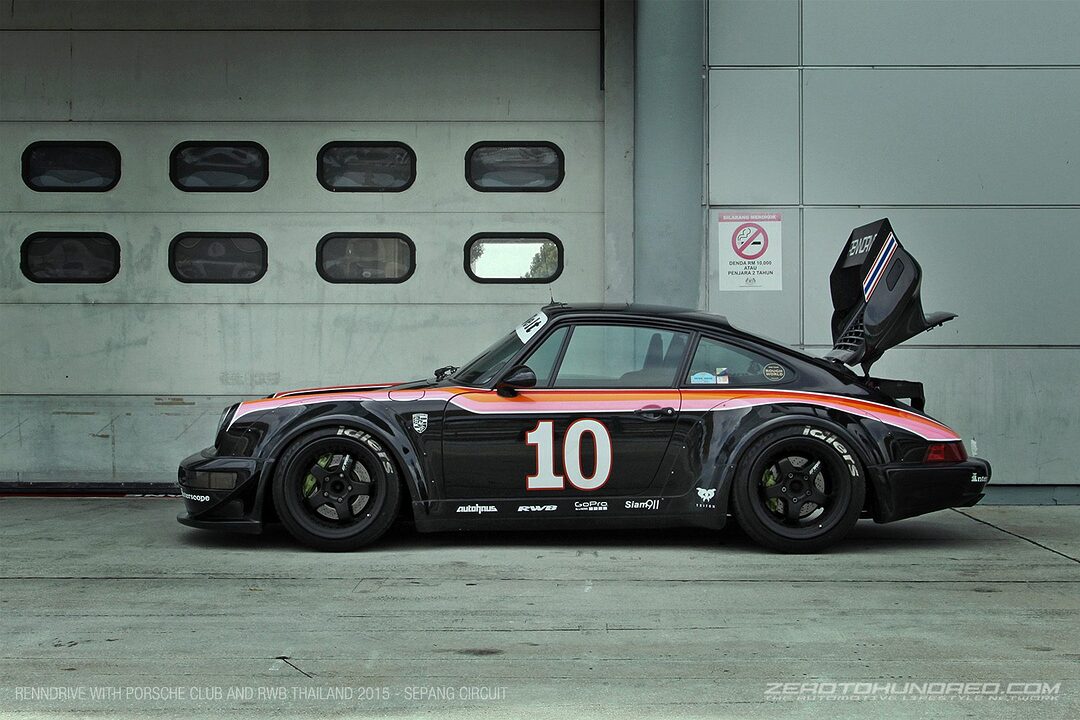 Yesterday was some of the most memorable moments in the history of the Malaysian tuning scene. It was the rarest of rare occasions where the baddest, fattest, most rebellious 911s in the world of tuned Porsches made their way in excess of 1500km from Bangkok to Kuala Lumpur.
Autohaus (Autohaus Website / Autohaus Facebook), the official representatives of RWB from the Thailand chapter, joined forces with Renndrive, the premiere unofficial Porsche club from Bangkok to mobilize a sizable 25-strong Porsche-only tour to Malaysia. More specifically, to frolic on one of South East Asia's most preferred, Formula 1 grade, 5.5KM racetrack, Sepang International Circuit.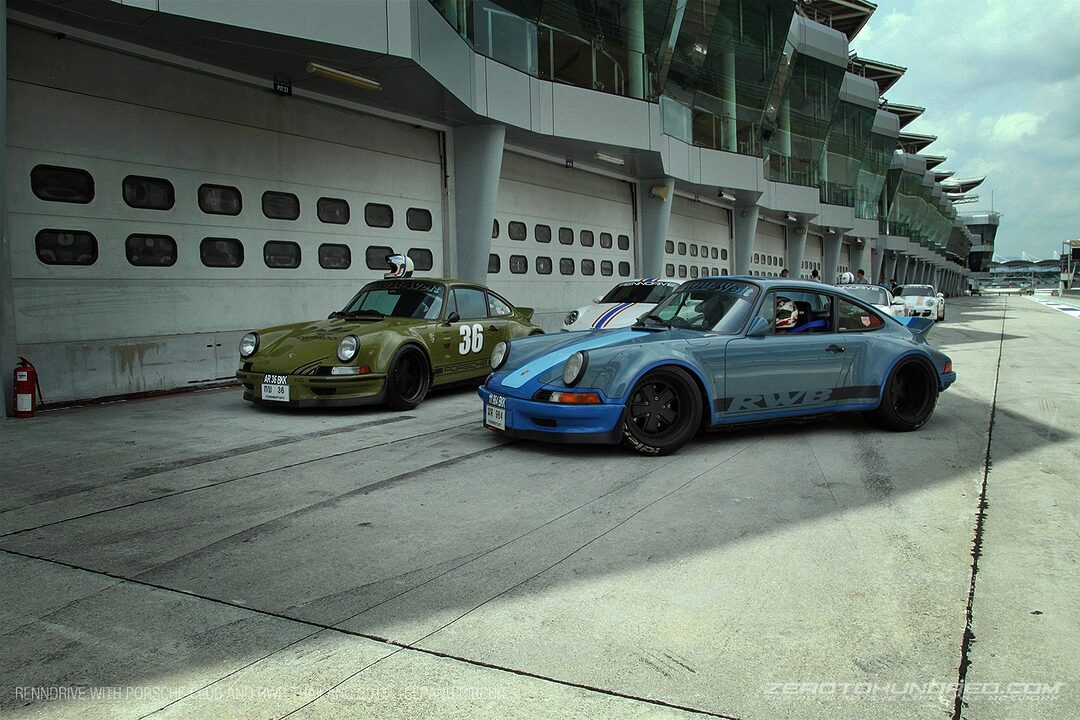 5 authentic RWB creations from Autohaus Bangkok were present among other Stuttgart's finest.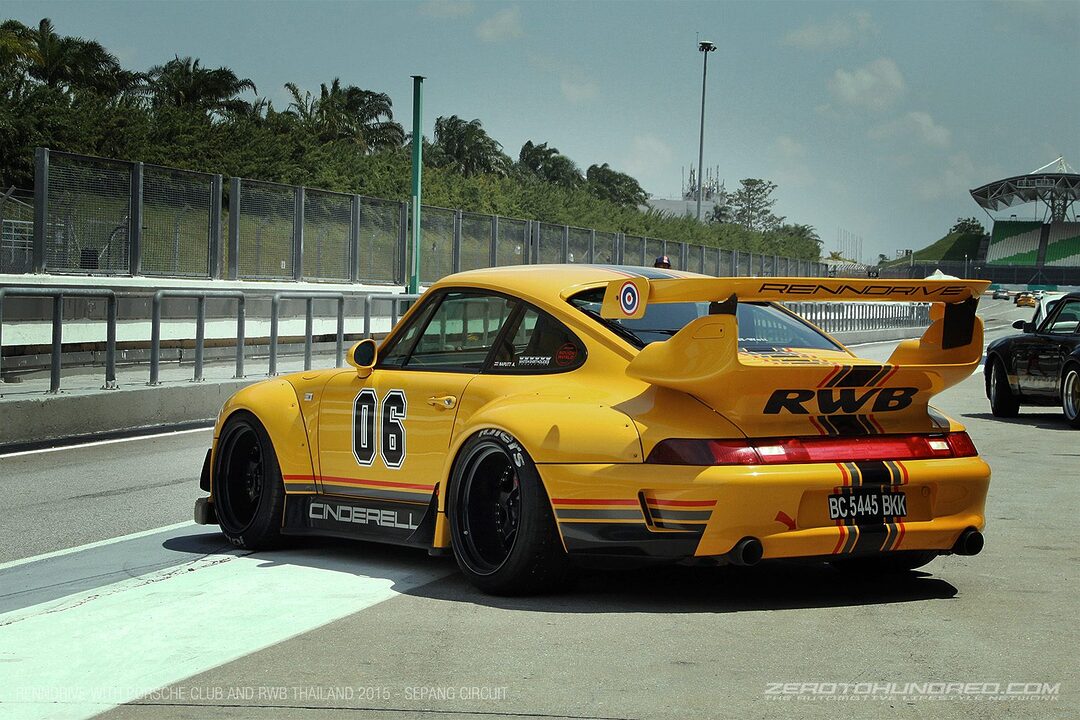 Here is a  yellow 993, as in the above photo. Cinderella is the name of this yellow fellow. Why Cinderella? It's likely to do with the owner's life stories for sure. As with all RWB cars, their names are like titles to a meaningful story.
Check out Cinderella's big and bodacious rear end. She's not shy to raise the curtains too.
This is Chin's personal RWB. Chin founded Autohaus Bangkok and is the official PIC for RWB conversions in Thailand. They do everything from sourcing your dream air-cooled 911 in virtually any series, pre-conversion logistics from Japan, pre-conversion restoration and ultimately booking RWB boss Nakai-san and his flight to Bangkok for the final conversion.
This is #36 RWB in its custom "It aint easy being Green" shade of retro green. Easily one of my personal favourites of all Thai RWB offerings.
Our very own Angeline approves of this RWB
Another favourite of mine, this super-clean 964 C2 from Singapore, sitting properly on a set of BBS LMs with nothing else but a bespoke interior, bucket seats and a concave momo steering.
Lousy photo of an otherwise awesome 911 interior.. It sounds like it's got work done to the flat-six too. Could well be a 3.6L even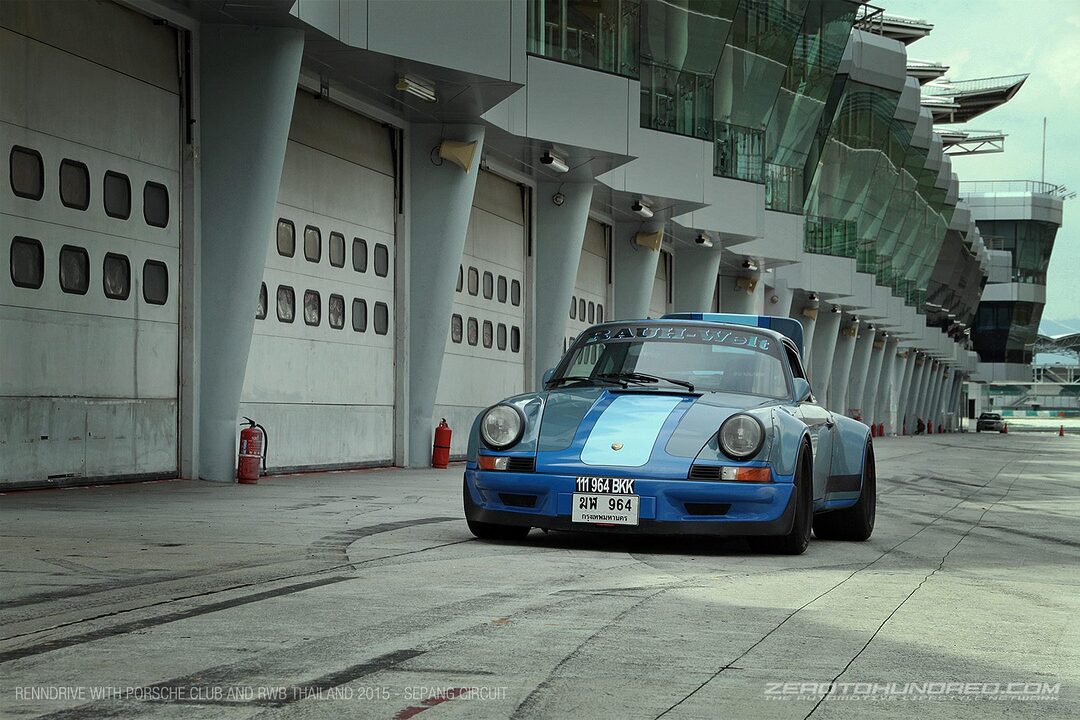 Yet another RWB, this one with a 2-tone blue shade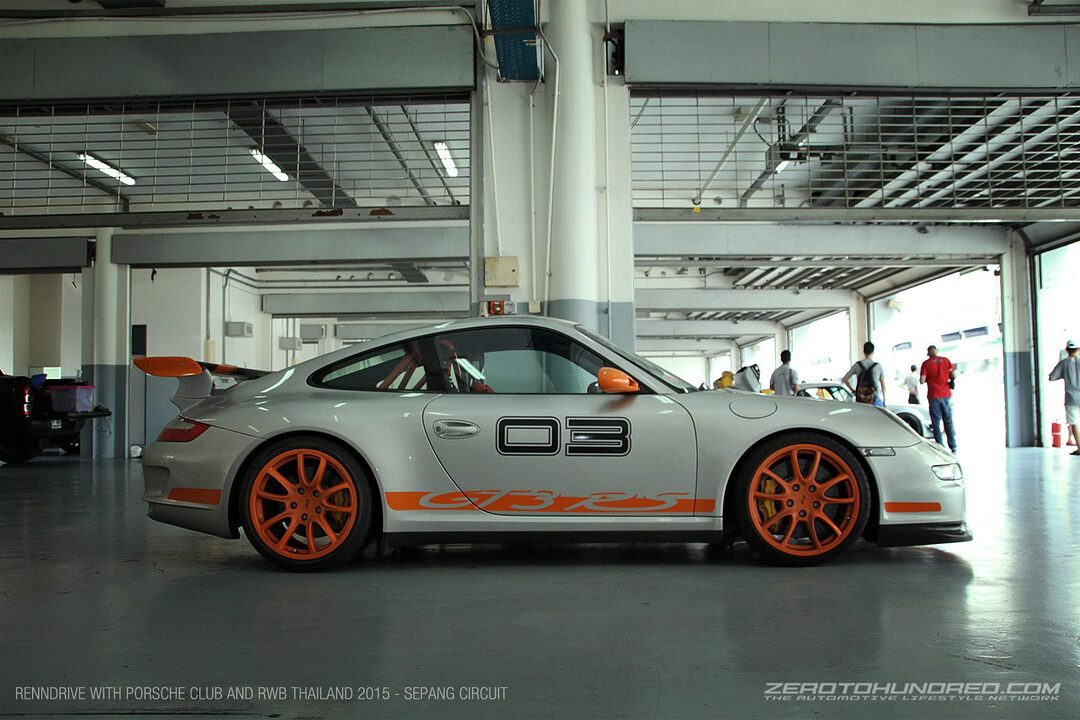 A 997 MK1 GT3RS from Bangkok is a part of the Renndrive entourage.
Still looking fine even after being replaced by this next one..
The 997 MK2 GT3RS in Grey Black paired with Guards red colour combo!
Cinderella heads out to the circuit for first run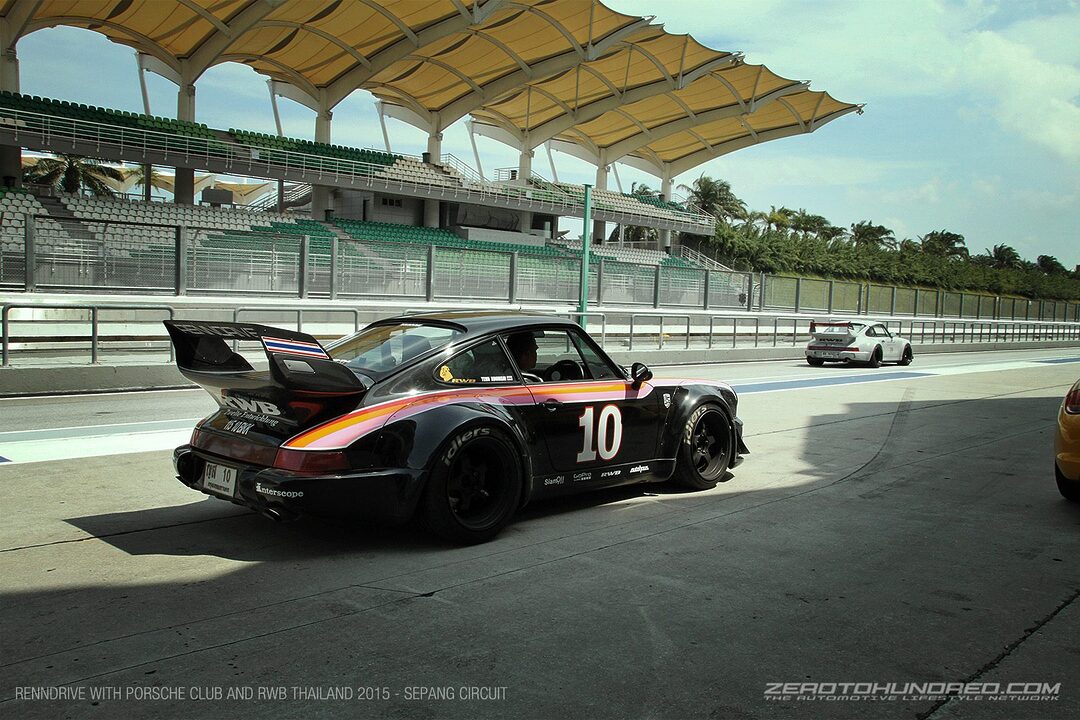 The Tennster and Chin's RWB follow suit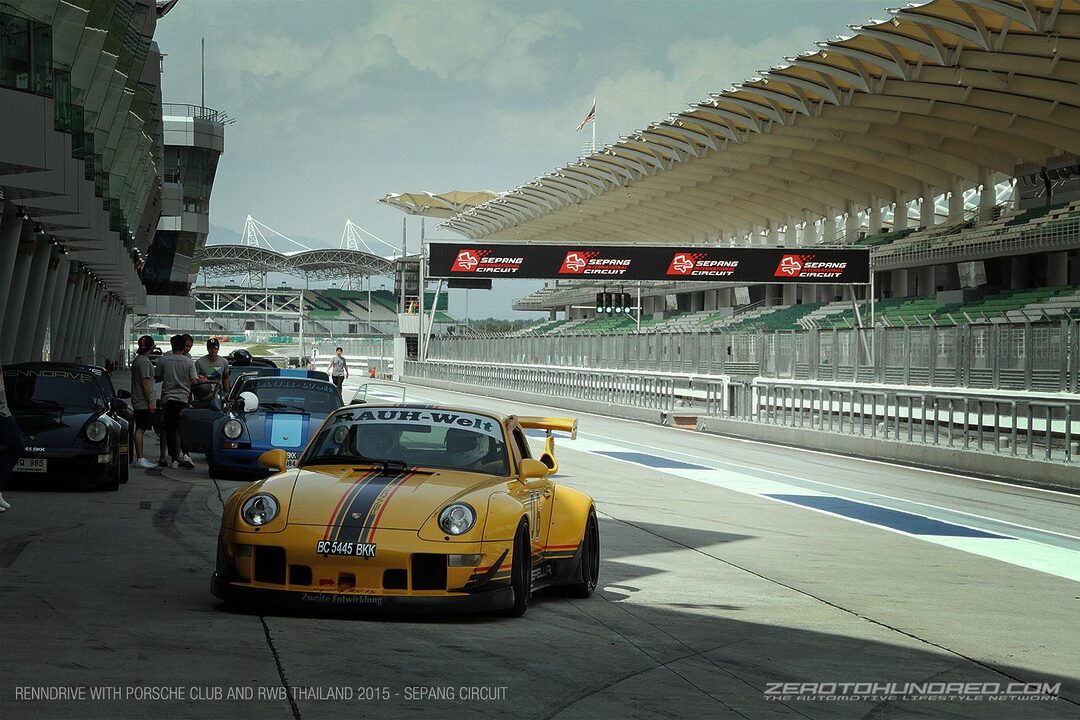 Cinderella returns in a majestic fashion from the earlier run
How can one resist not gazing at a RWB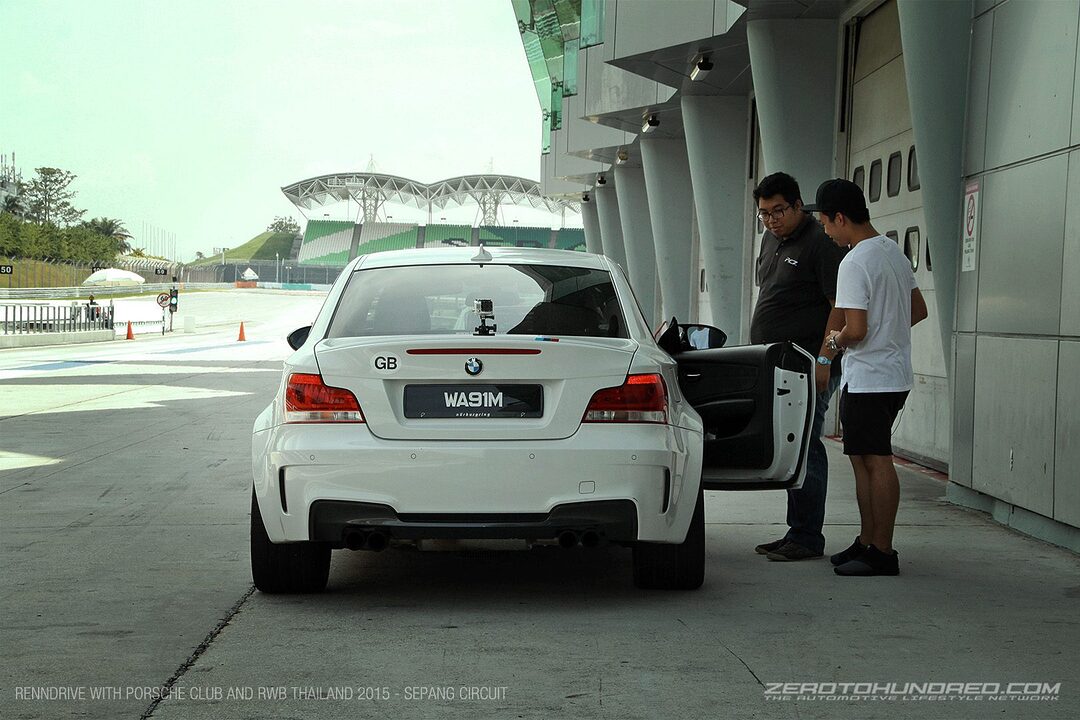 A nice 1M from KL was on site as a pace car
Renndrive's in-house support crew are always part of their entourage. Certain individuals are motorsports works team derived in fact.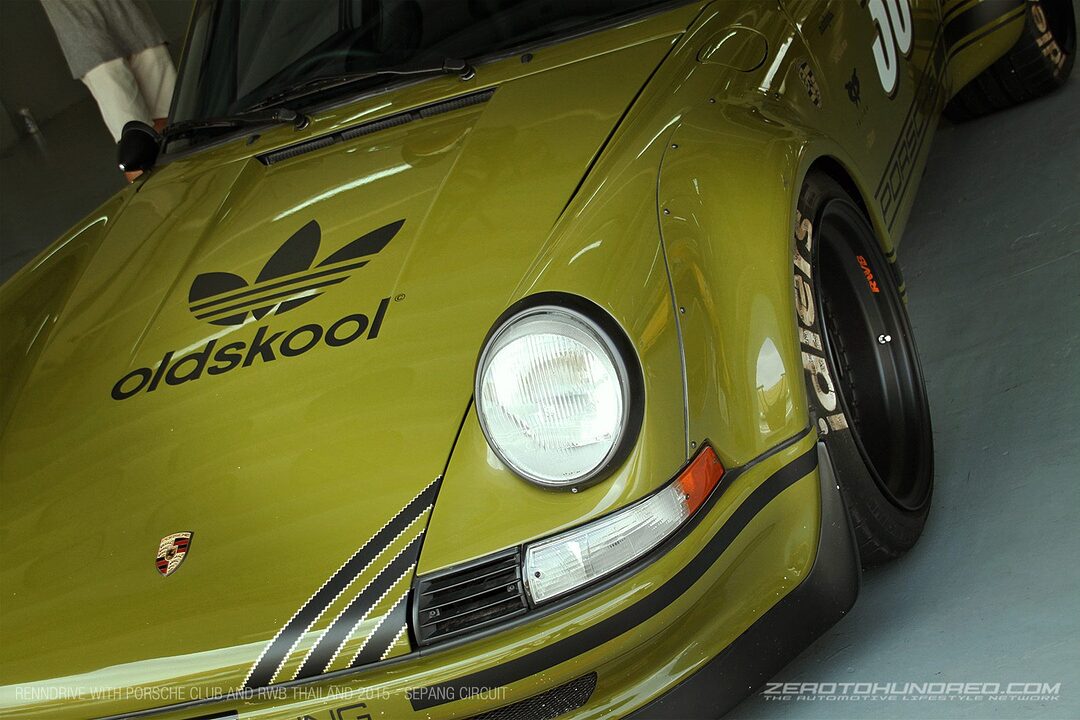 This Superstar loves Adidas
Yellow 997 GT3s are a rare breed. I've never laid eyes on one until I saw this.
It was a popular shade for previous 996 generation so it's good to know that it works on the new ones too.
One White Boxster Spyder Martini. Shaken not stirred, please.
It's the baby 1M again
There were also a handful of really nice 911s from KL too
A White E92 M3 on TE37s were among the remains of VWClubMalaysia.net's Trackday yesterday
There's more in the coming Part 2 coverage, stay tuned!
We've got more on Instagram too: Check @zerotohundred