When money is not an option – you will be spoilt for choice in choosing your ultimate car. But then, sometimes you want something out of the ordinary and different from you next door neighbour. So.. what do you get? You look into the ultimate Hypercar market where brands like Bugatti, Koenigsegg, McLaren and Ferrari offers their rendition of the extreme end of motor vehicles which sets to involve the 8-year old inside you. But then you discover that these rare vehicles are not available for purchase, and already finding homes to someone alike.
Lucky enough this week however, two very rare options just popped-out in the used car market and if you're amongst the multi-millionaire who wants these sets of wheels; then this is probably one of those rare opportunities. Also, you might want to get your private jet prepped up for the trip to Deutschland – because both cars these cars are for sale in Germany!
We begin with the Koenigsegg CCX Edition. A carbon-clad, fully loaded Hypercar that can most definitely fulfil your carbon-fibre fetish. This was one of the last hurrah oh the CCX before the Swedish company replaced the model with the breathtaking Agera. Only 6 were even made and if you want something different from others – then this will be one of those cars that can.. at a massive price tag of 899,000 Euros.
To crown it the Hypercar status, it comes with a 4.8-litre V8 twin-supercharged heart that will kick 888bhp and 940nm of torques! With a Zerotohundred time of 3 seconds flat and a mind-boggling top speed of 250mph, it is undoubtedly one of the all time Hypercar greats. This very example for sale at PACE dealership in Germany is one of the finest and rarest Hypercars to ever surface the used car market. With only 2,800 miles on the clock, its sets itself high in the industry as a future classic.
However – if you are a tech geek, then the rather analogue Koenigsegg CCX might not interest you. We think this might though, the all-new LaFerrari. It is the latest instalment from Ferrari and a successor to the epic Enzo Ferrari codenamed F60. Only a handful has taken delivery out of the 499 units set to come out of Maranello, but surprisingly.. a unit of LaFerrari in Rosso has appeared in the used car market in Germany.
There has been a pictures of a few units of LaFerrari being spotted in Monaco and we won't be surprised if this is one of it. It has only 200 miles on the clock and it is all yours for £1.7 million pounds with taxes at SEMCO GmbH in Munich. We at Zerotohundred are really surprised how quickly someone would want to sell this amazing Hypercar away so quickly.
The LaFerrari is powered by a 6.3-litre V12 engine that is mated to a electric motor. Yes it is a Hybrid but it is still a Hypercar because with both the engine and electric motor mated together in addition to the KERS system, it produces a whopping 950bhp. That amount of power will get you from Zerotohundred in 2.8 seconds and return with a top speed of 218mph.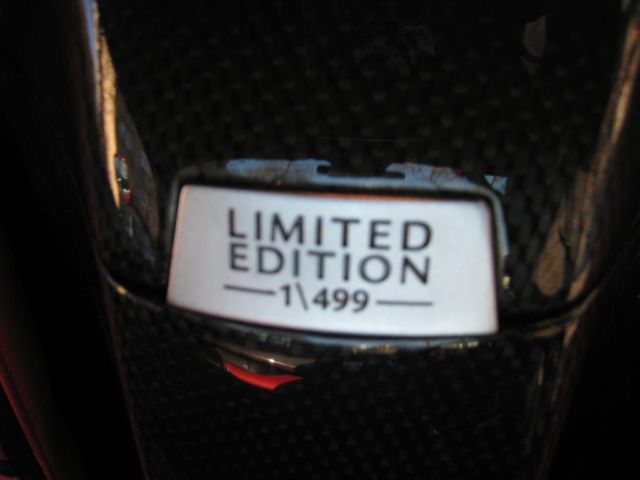 With these two limited editions coming up for sale – we don't think it'll be up for sale for long. There are eagle-eyed multi-millionaires and billionaires waiting for the opportunity to purchase one of these examples for their collection. If you are one of those people however – we urge you to go and grab this opportunity most definitely!
P.S:- Give us a buzz when you have!