All aboard! Let us take you on a full 5 day journey to Tokyo overflowing with visits to exclusive JDM destinations! This is your big chance to access the infamous HKS Premium Day festival at Fuji Speedway live on the circuit! Meet JDM star celebrities and cars you've only seen in 2D, feast yourself to on ground promos and be mesmerized by the sights, sounds and magic of Japan's iconic HKS tuning culture.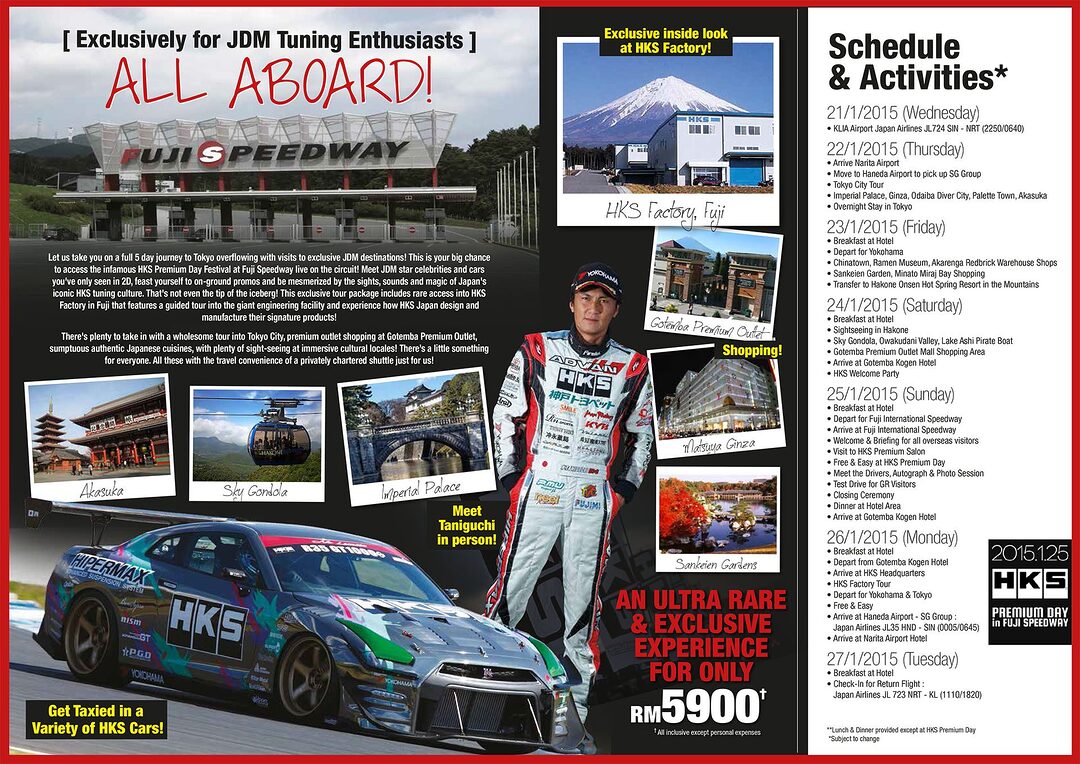 That's not even the tip of the iceberg! This exclusive tour package includes rare access to HKS Factory in Fuji that features a guided tour into the giant engineering facility and experience how HKS Japan design and manufacture their signature products! Wait, there's more! Limited to visitors within this special tour entourage, a specially organized HKS Welcome Party awaits us!
HKS Premium Day Video 2015
Just when you thought we're done, yet there's more! We've carefully hand-picked amazing destinations to compliment your trip with us. There's plenty to take in with a wholesome tour into Tokyo City, premium shopping at Minato Minaj Bay, warehouse shopping at Akarenga Redbrick, sumptuous authentic Japanese cuisines, with plenty of sight-seeing at immersive cultural locales!
We'll even throw in a Hakone Onsen Resort hot spring experience in the chilly mountains! Let's also hike up the breathtaking Hakone Sky Gondola then take a stroll down Lake Ashi to hop aboard the almighty Pirate Ship just to name a few! Do check out our full list of activities programmed just for you and all these with the travel convenience of a privately chartered shuttle just for us!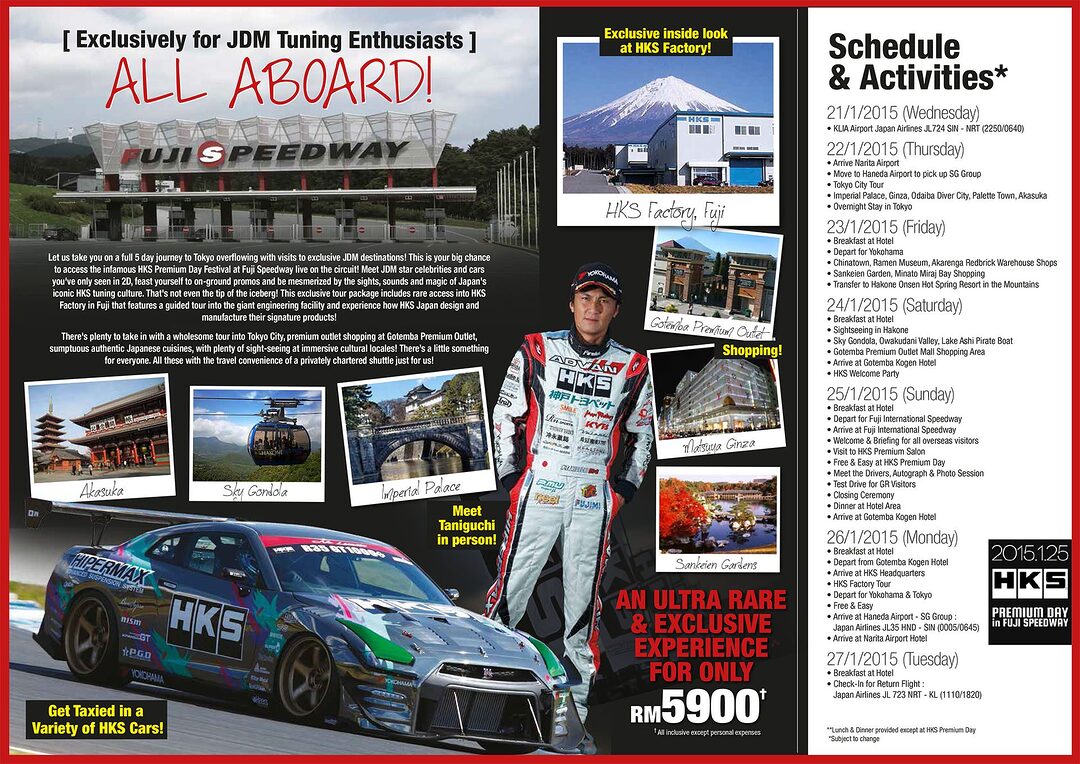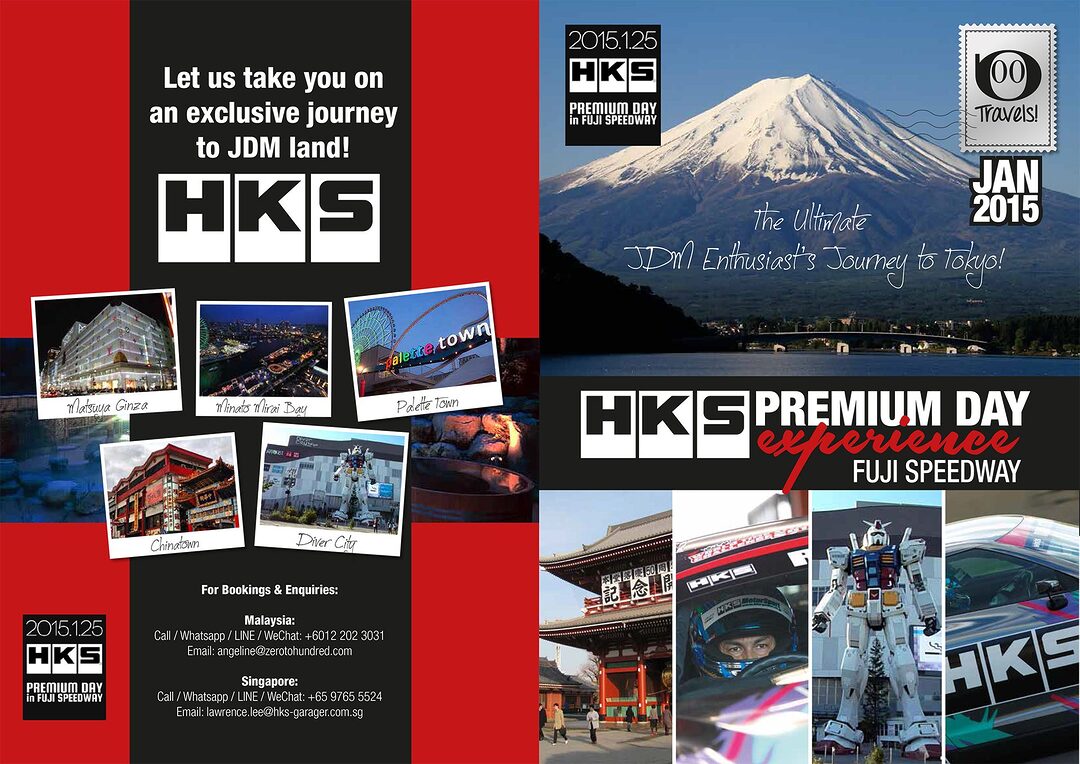 Seats are priced at RM5900 per pax and is very limited.
For further details, do contact us at [email protected] or call: 012 202 3031