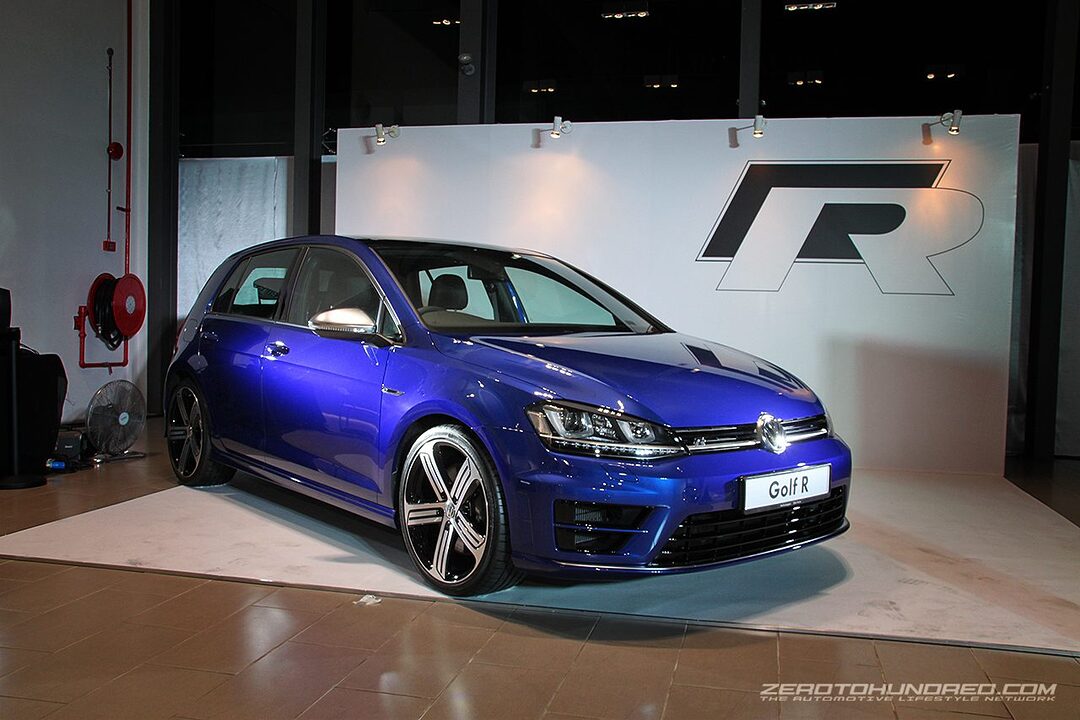 Last Saturday saw the Malaysian launch of the latest Golf R, and for the first time, the launch of a new VW item done outside the confines of VW Group Malaysia. VW Wing Hin Autohaus, the premier VW dealer in the country had the pleasure of unveiling the fourth generation R at their showroom in Balakong.
VW Wing hin Autohaus Showroom at Balakong
Quick facts on the new MK7 Golf R
Zerotohundred: 5 seconds
Power: 280ps
Torque: 380nm
Drivetrain: DSG with updated 4-Motion & 5th Gen Haldex coupling, Permanent 4WD
Price: RM245,888 and 285,888 for Optional Tech Pack
Plenty of fans, especially from current VW owners of VWClubMalaysia.net
ProArt Malaysia, a VW tuning entity with their very own MK6 R. ProArt's MonsteR for TIMETOATTACK included at the bottom of this post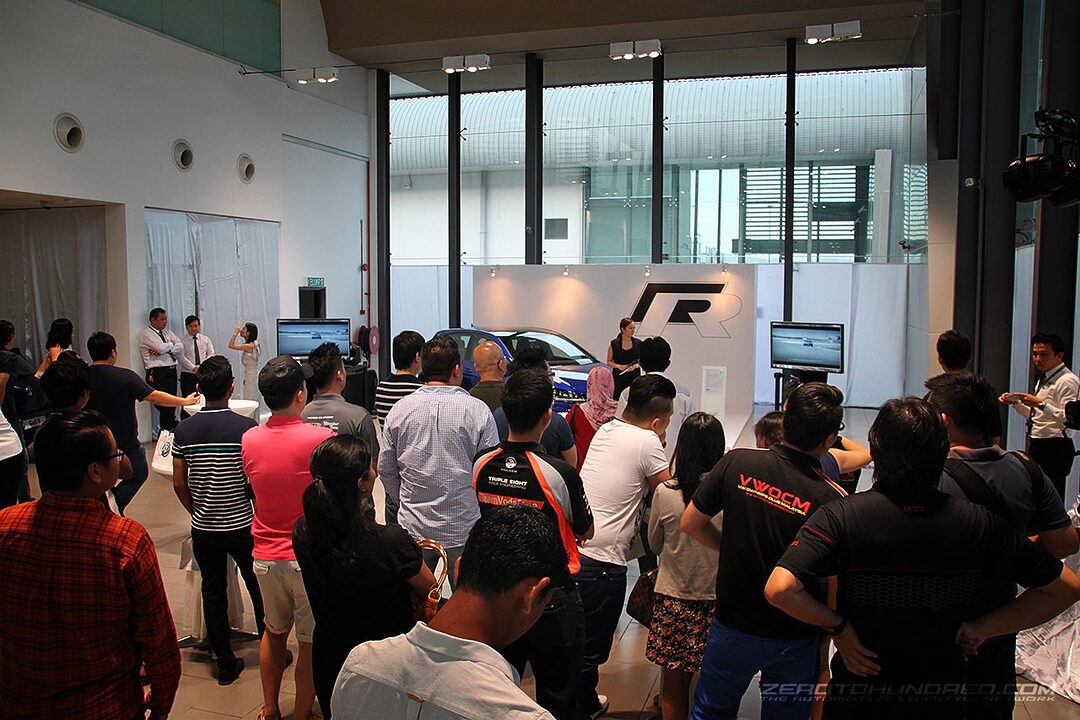 The new R is highly anticipated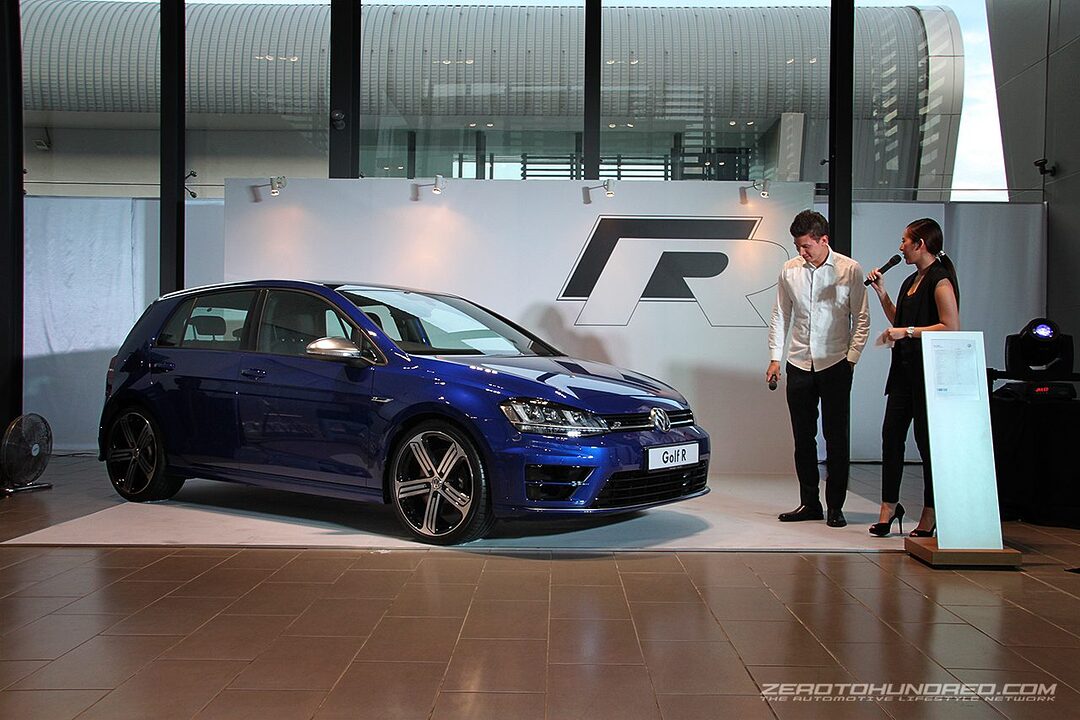 Technically, this new incarnation may be the 4th gen Golf R, but the truth is, the recent 2 Golf Rs including this new MK7 version was never endowed with the legendary VR6 powerplant that had proudly carry the R32 badge.
Has this made the turbo 4 cylinder any less a white hot hatch compared to its 3.2L sibling? Well, other than the silky raspy NA music, you probably won't miss the old R32s much. But do follow us as Won brings to you his experience as he takes the new R out for a stretch at Sepang today.
Updated: Drive impressions here:
First Impression: VW's Mk7 Golf R with 280PS/380Nm out on Sepang!
R in a nutshell
If you're new to the game, The Golf R in essence is generally a GTI with the added advantage of more power, state of the art all wheel drive, bigger brakes with a sportier interior and exterior.
The Golf R may be a GTI on steroids but it's no gimmick.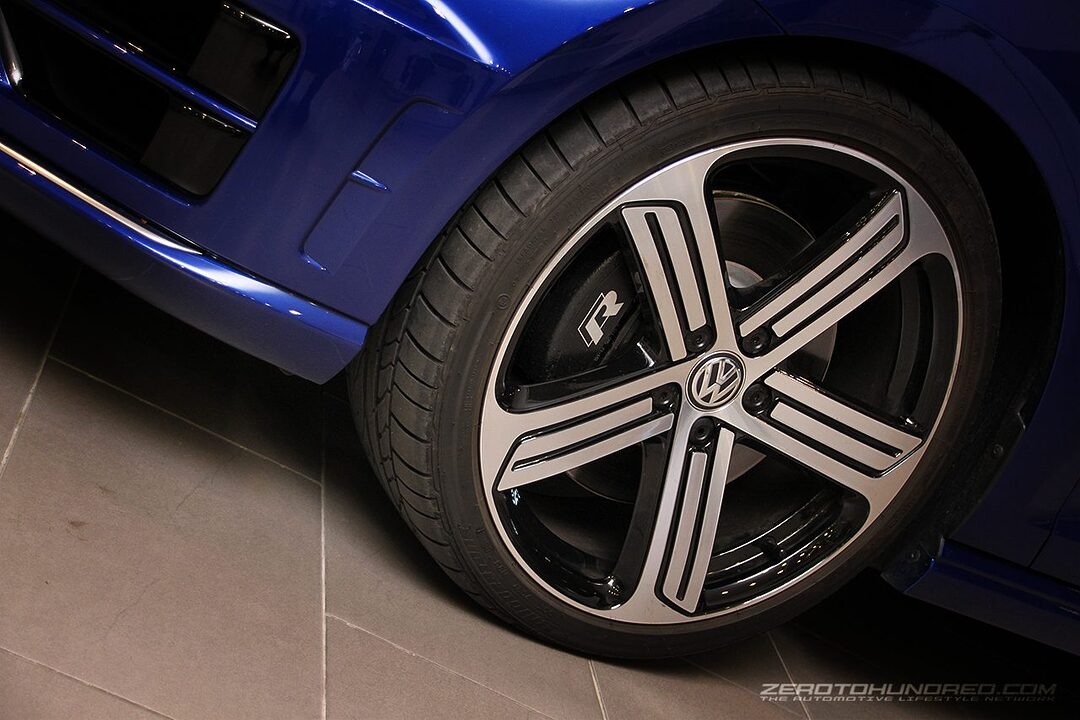 Featuring R brakes and optional 19″ Cadiz wheels
This new MKVII Golf R, the new king of Golfs (until the R400 is conceived) powers on with the latest generation of VW's Turbo 2.0L 4cyl TSi engine plus the usual tech jargons, sporting qualities, racing heritage that is expected in a car with an R badge.
Tech
The new R is also more fuel frugal at 14.5km per litre with enhanced features such as the geeky start-stop system that turns the engine on or off during traffic light/jam stops and highly interesting battery regeneration function from kinetic energy collected under braking or acceleration.
There's also the optional Tech Pack where you get the special DCC (Dynamic Chassis Control) feature that allows drivers to select 5 different driving profiles to suit the needs of different individuals.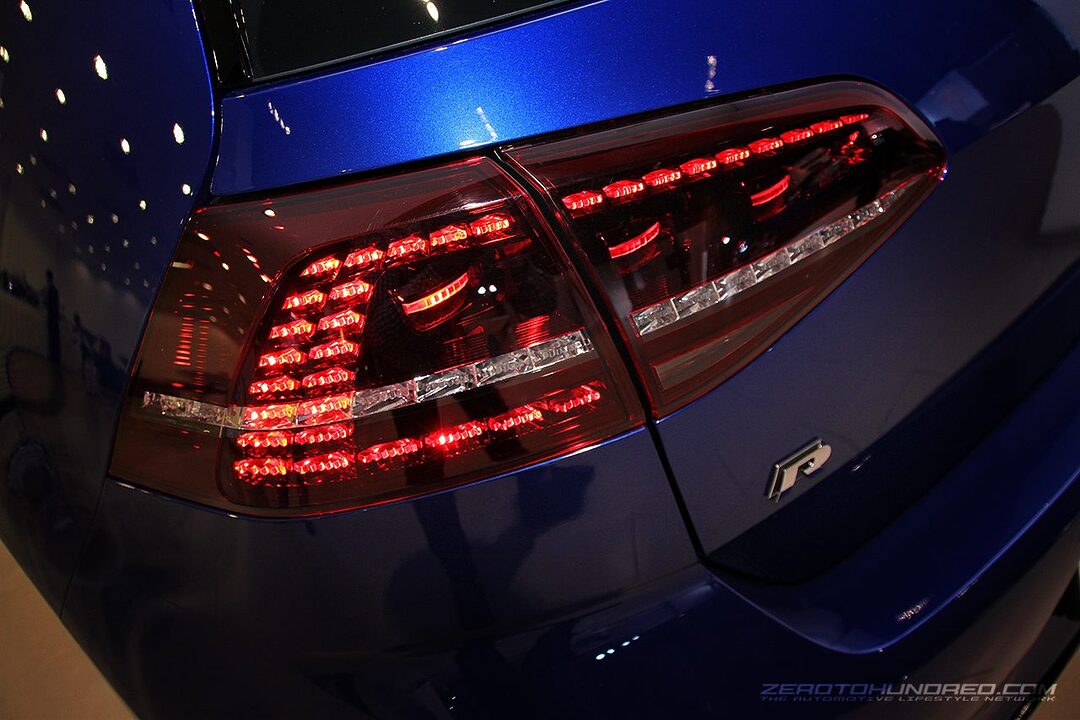 Physique
No R will ever go unnoticed. This new R has plenty of R badges in and out including all-new R styling such as its R bumpers, a new front grille design and R-design Bi-Xenon dynamic bending headlights with LED daytime running lights. New "Cadiz" design 18-inch adores the latest R, featuring bigger 19 inch versions that comes with the optional Tech Pack (as shown in the photos here)
R badges everywhere
New R has new quad tailpipes
Some say the new R is now more mature than ever
Carbon fiber accents on new R
Mark Leo in a race helmet gets his seat time
Manuel, a member of ProArt Malaysia
The New R is more Evil.
Photo taking session with VW owners
Us with Shawn Lo from VW Wing Hin Autohaus (right) and Kevin Tan (left) from VWClubMalaysia.net
VW Wing Hin Autohaus is no stranger to us, in fact they're a proud sponsor of the TIMETOATTACK and yesterday's ZEROTOLOSE Go Kart Enduro!
Catch the new Golf R at TIMETOATTACK this July 06 2014 in Sepang as VW Wing Hin and ProArt set a virgin lap time in their tuned new R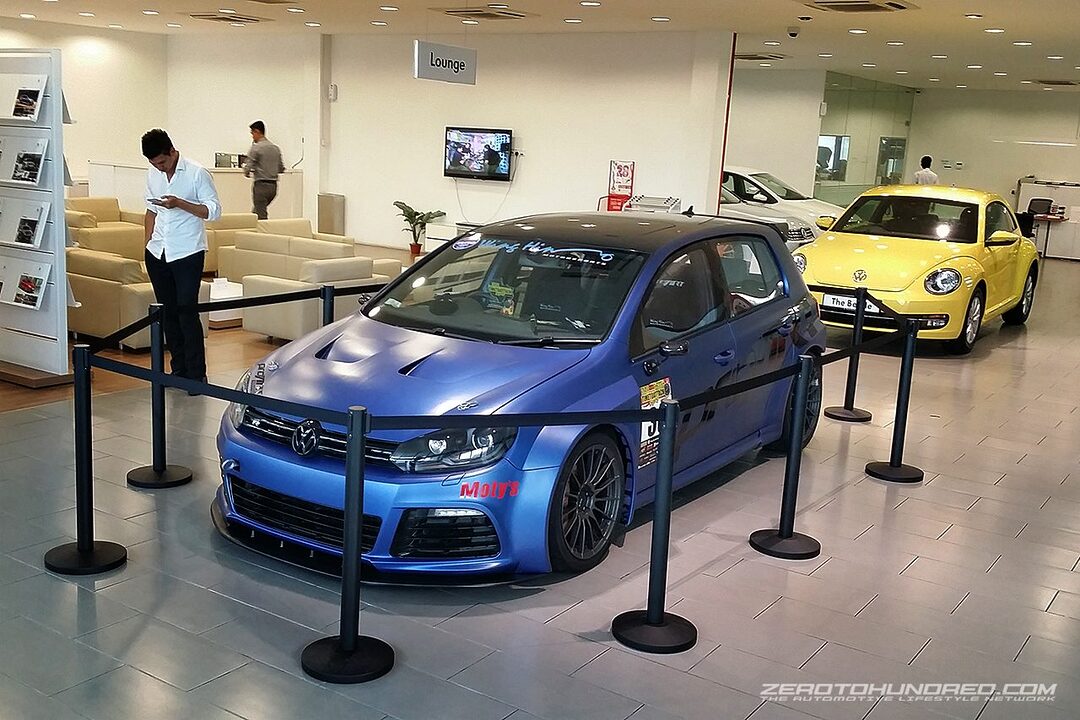 Visit VW Wing Hin Balakong today and catch their Time Attack MK6 Golf R for TIMETOATTACK on display!
VW Wing Hin X ProArt Time Attack Golf R, hands down the fastest Golf at TIMETOATTACK today at 2:27.063!!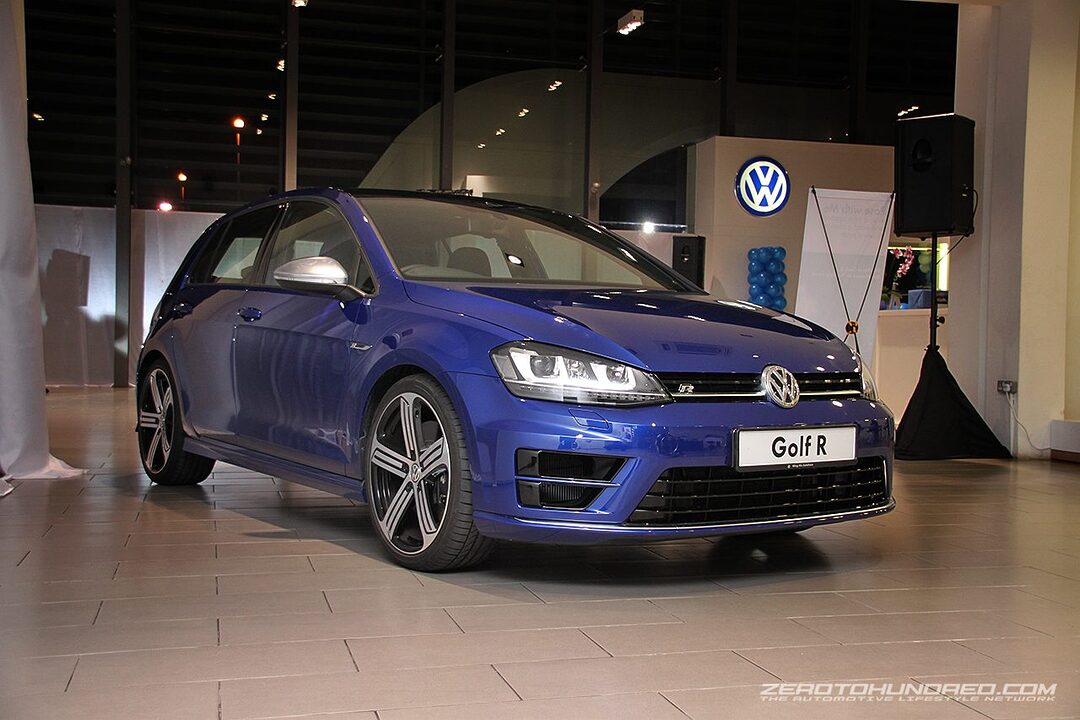 How to Get in touch with VW Wing Hin Autohaus
Wing Hin Autohaus
Lot 33842 – A, Jalan Balakong
43300, Balakong, Selangor
Business Hours
Showroom :
Mon – Fri : 8:30am – 6:30pm
Saturday : 8:30am – 6:30pm
Sunday & Public Holidays : 9:30am – 5:30pm
Phone: (603) 8962 6899
Fax: (603) 9075 2223
Service Centre :
Mon – Fri : 8:30am – 5:30pm
Saturday : 8:00am – 1:00pm
Sunday & Public Holidays : Closed
Phone: (603) 8961 6339
Fax: (603) 9085 3223