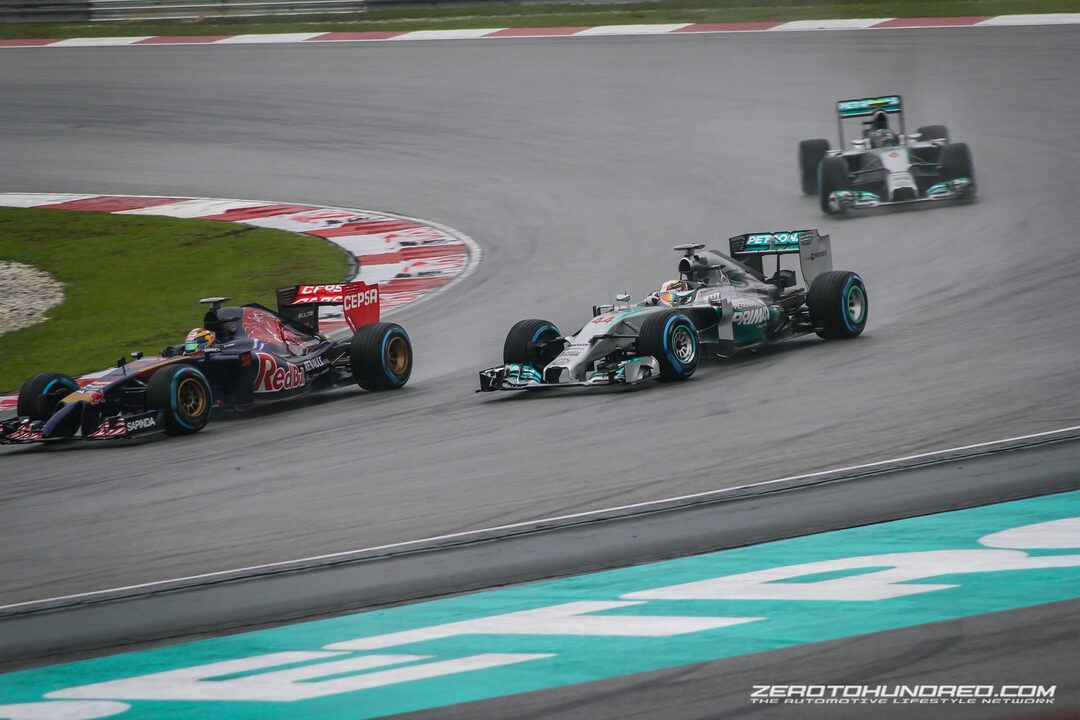 The Formula 1 fever has hit Malaysian soil this weekend with the Round 2 of the championship happening in Sepang International Circuit. With our ever unpredictable weather coming into play – it has certainly brought a little more drama for the drivers and teams to manage their way through qualifying. Truly enough – the qualifying session were held in wet conditions which only pushed the limits of the new cars and drivers to achieve the best timing in the heavy rain. Has it stopped them however?
Absolutely not! In fact the heavy downpour may have just made things more interesting for both the drivers and teams. As qualifying went through, there seems to be no sign of the rain stopping after Q1, however it became a difficulty for the teams to decide between the different tyre setups to match the conditions. This we reckon was the biggest issue for the majority of teams.
After the 1 hour Qualifying session stretched over 3 elimination stints, it proved to be a test of skills in the wet, to find the milliseconds of difference on the lap. It's a good start again for Lewis Hamilton as he returned a time of 1:59.431 putting him on pole position twice in a row after the Australian Grand Prix last weekend. Coming a close second was Sebastian Vettel with a time of 1:59.486, proving the millisecond difference. Nico Rosberg was not too far behind; returning a time of 2:00.050 putting him third on the grid. Below are the results from qualifying yesterday, and a view of what the grid will look like later today!
Qualifying Results
Meanwhile – we'd like to give our avid readers and viewers a little gallery from the Qualifying round yesterday at Sepang Internation Circuit. We look forward to a great race today and a much more promising weather.