As if Shell didn't already have an alluring enough promotion with their LEGO-Ferrari promotion, they've come up with something for those who depend highly upon their 2-wheel stead as a work-horse or fun-horse. Now there are 5 units of the Modenas Kriss motorcycle up for grabs with their latest promotion – specially customised with limited edition Shell Advance decals during the Shell Advance-Harian Metro `Enjoy Your Ride' contest.
Besides the motorcycles, there's even a chance to win 60 packs of Shell Advance Ultra fully synthetic motorcycle engine oil in the contest, which will run from 27th November till 19th December, 2012.
In order to be up in the running, simply cut out the original contest form that can be found in Harian Metro, complete the dialogue bubbles in the photograph as witty and/or as creative as you can make it and submit it with five original Harian Metro mast-heads. No purchase is necessary.
According to Shell Lubricants Brand and Communications Manager Yu Li-Ching, the contest with prizes worth up to RM20,000 was a prelude to an exciting consumer campaign for Shell Advance to be launched next year.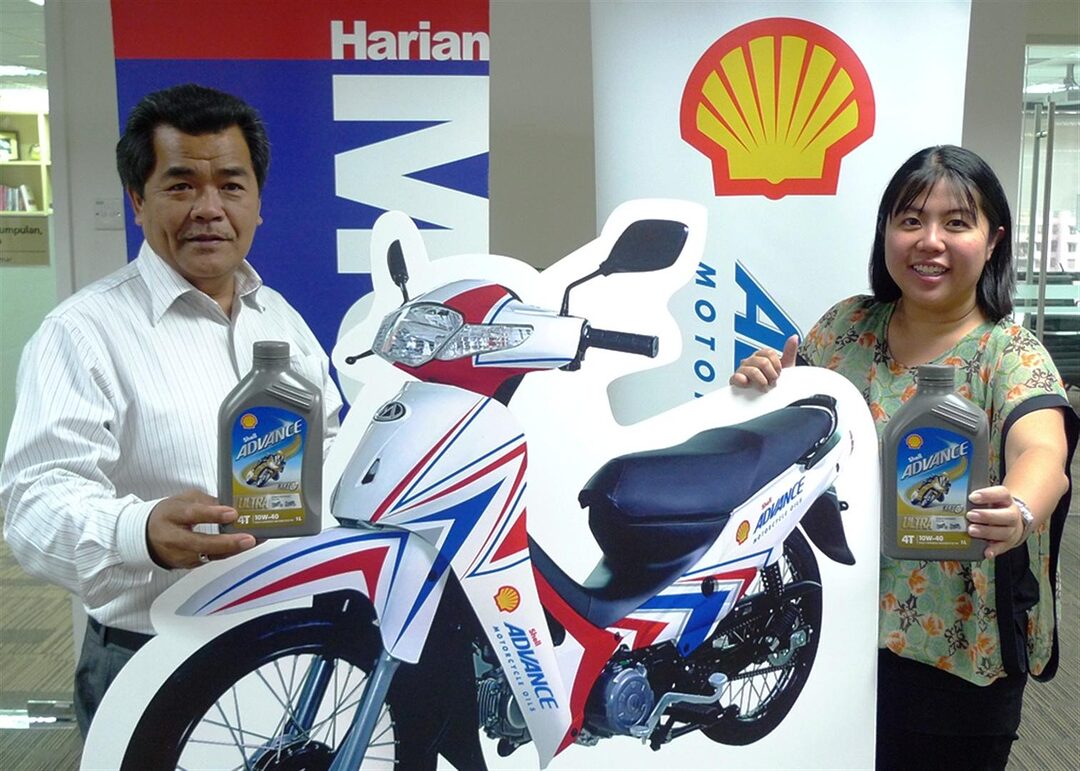 "We had a very successful consumer promotion for Shell Advance this year which included a battle of the bands talent search and a SMS-based contest that sent four winners to Spain. Look out for our promotion next year, which will be even better. Our aim is to reward motorcycle owners who share our vision for a more enjoyable ride," she said.
Developed based on a deep understanding of bikers and their day-to-day needs, the Shell Advance 4T range features RCE Technology designed to deliver reliable oil performance by helping remove deposits and maintain viscosity for better protection; better control via smoother gear changes and slippage prevention; and a more enjoyable ride by reducing vibration and engine noise.
For more information on the Shell Advance products and the `Enjoy Your Ride' contest, please visit www.shell.com.my.