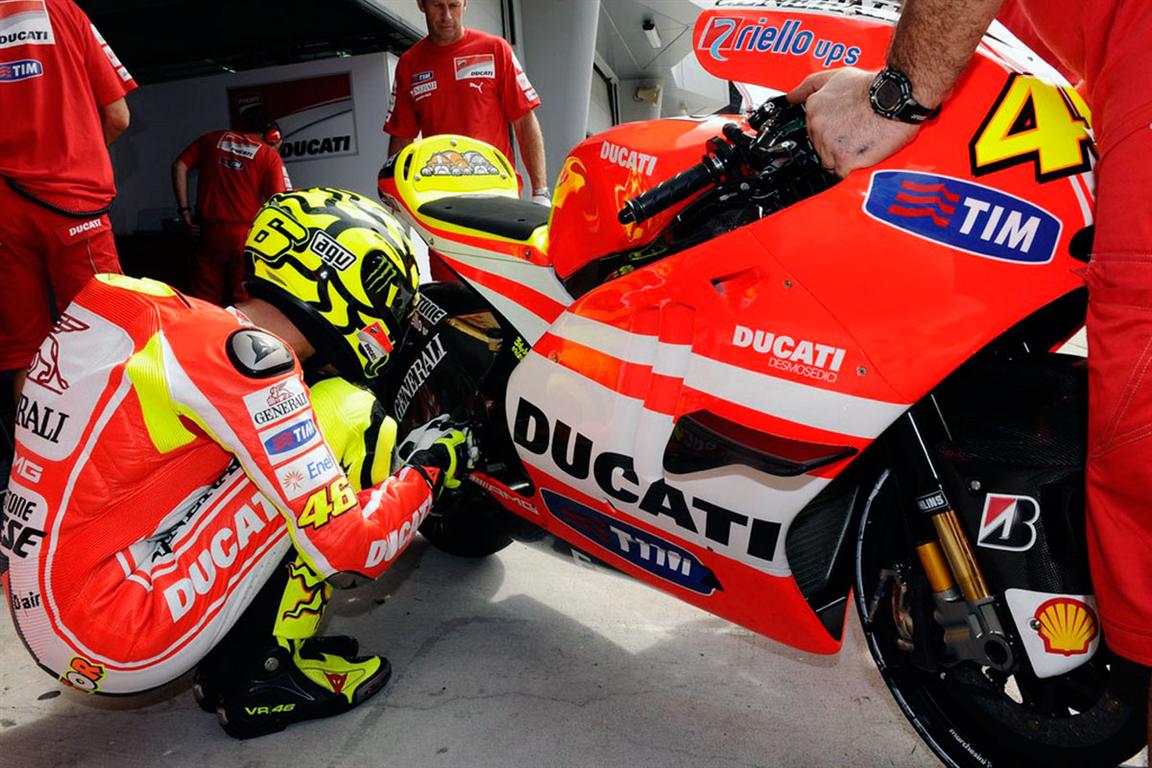 Following Valentino Rossi's 2-year stint with Ducati, the 33 year old Italian MotoGP superstar rider has finally had enough; only managing to secure 2 podium finishes during his tenure and is now looking to trade in his Italian red and white livery stead at Ducati for a more familiar shade of blue at Yamaha once again, come the end of the 2012 MotoGP season that is.
From 2013 onwards, 'the Doctor' will be donning his familiar Yamaha-blue racing leathers for the next 2 years, partnering up with 25 year old Spaniard, Jorge Lorenzo who clinched the 2010 MotoGP World Championship and looks very much likely to do so again this year.
However, with next year's seat being made available at Ducati, rumour is now adrift that Italian rider, Andrea Dovizioso, will be filling it in and pairing up with American rider – Nicky Hayden who has been riding with the Italian team since 2009.
According to Lorenz, the Spaniard mentioned that he is looking forward to working alongside Rossi once more from next year onwards and believes that the Yamaha team will be able to benefit largely by having the best riders in order to achieve the best results.
Lorenzo goes on to say: "I assume trying to beat me will be a big motivation for him and also for me trying to beat him like in 2010 will make these next two years very strong. We will both train hard and work hard and for Yamaha at the end it will be a good thing, that's the most important thing.'
By having 2 championship riders, there's definitely going to be some strong rivalry (only natural), but what will provide the cohesive gel between the 2 riders remains to be seen, even though the relationship between the 2 has gotten better – it may have been due to the fact that it was because they were on different teams.
http://youtu.be/wYHRKQW2Pos