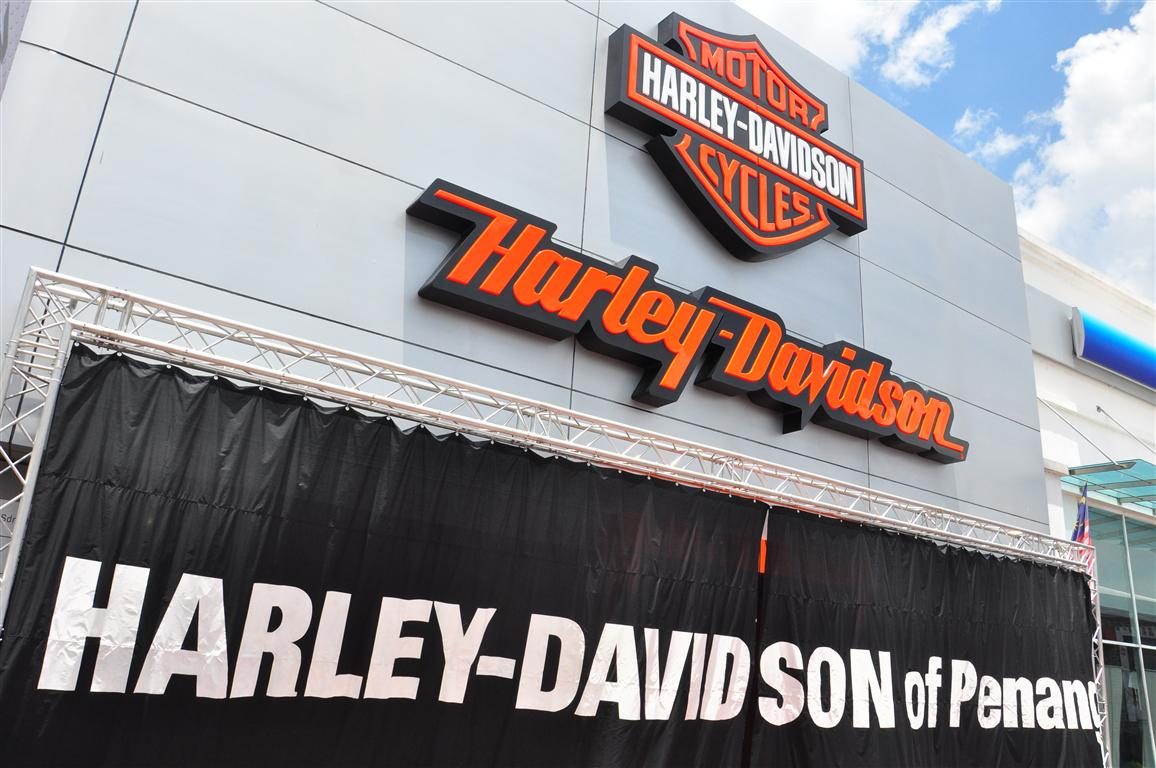 The quiet streets of Penang may not be so quiet in the near future with NAZA Prestige Bikes Sdn Bhd, the official dealer of Harley-Davidson Motorcycles in Malaysia, having just opening their second Harley-Davidson showroom in Malaysia; a 3S centre located at Juru Auto City, Penang.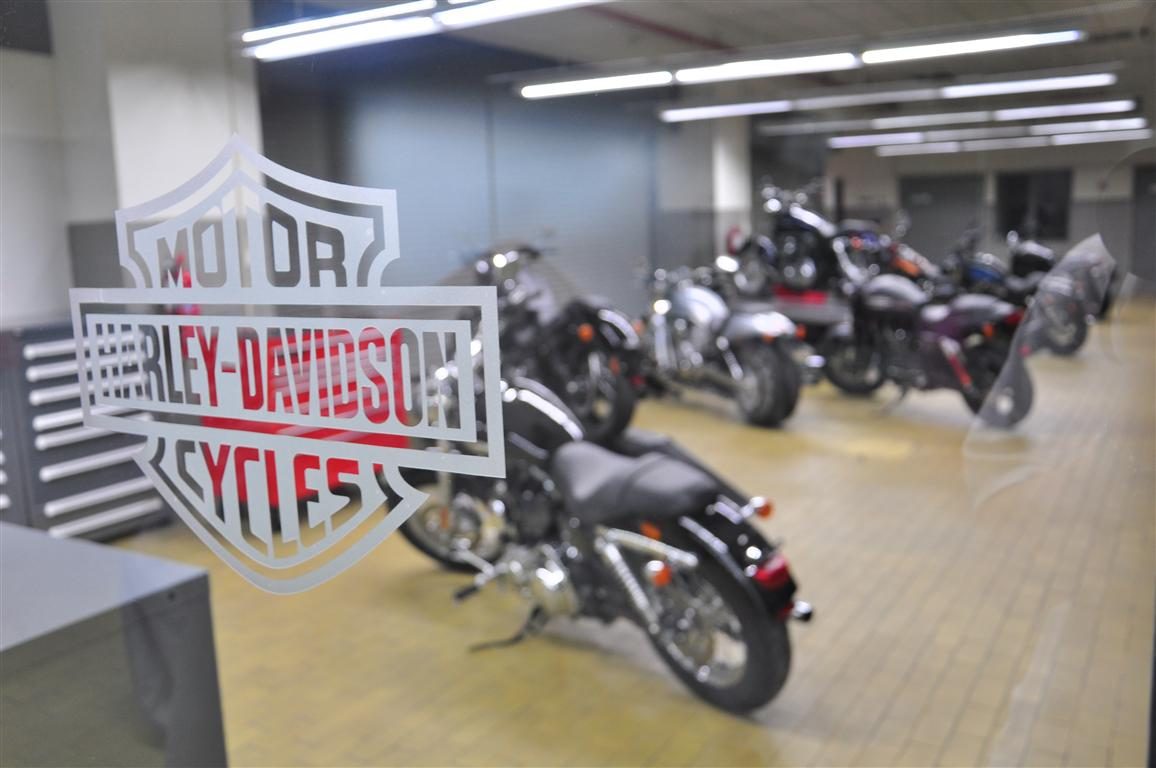 Spanning 8,000 square feet and costing RM2 million to complete, the new 3S showroom houses a rather large storefront with the service centre at the rear, armed with four service bays and supported by well-trained technicians and a consistent supply of spare parts. The new showroom is also larger than the Harley-Davidson showroom found at the NAZA Automall in Petaling Jaya.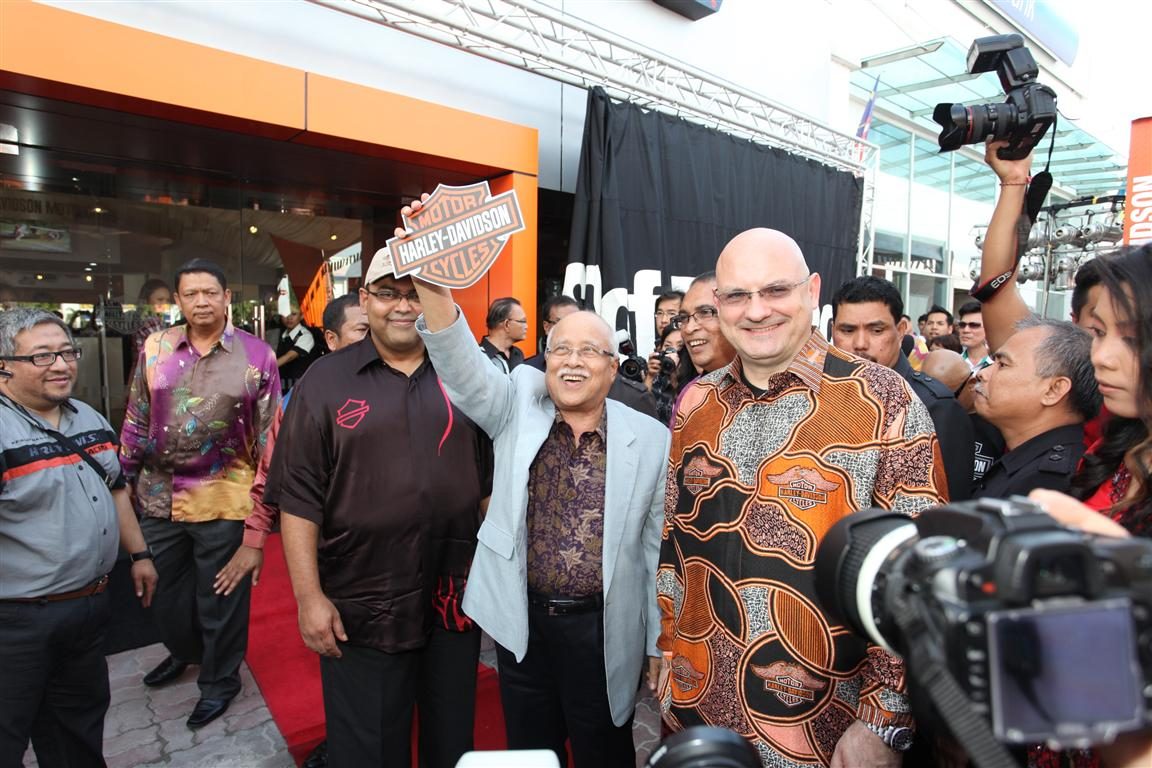 To officiate the opening, Tuan Yang Terutama Dipertua Negeri Pulau Pinang, Tun Dato' Seri Utama (Dr.) Haji Abdul Rahman bin Haji Abbas, Mr. Frank Albrecht (Dir of  Sales & Business Development Harley-Davidson Asia Pacific Pte Ltd), Dato' SM Zulkifli SM Amin (Group Chief Operating Officer of NAZA Group of Companies), Mr. Zakaria Ismail (Director of Corporate Affairs of NAZA Group of Companies) and Mr. Nik Danial Nik Mahmood (Vice President of NAZA Two Wheels Division) were present along with over 300 Harley Owners Group (HOG) riders who did a convey up to the Northern state just to witness the opening of a new care centre for their dear 'Hog'.
The reason for setting up shop in Penang, as stated by Datuk Wira SM Faisal Tan Sri SM Nasimuddin (Joint Group Executive Chairman of NAZA Group of Companies), was because "Penang is the second largest market for big bikes, after Klang Valley, contributing more than 11% of the nation's total big bike market. Taking Kedah and Northern Perak markets into consideration, the big bikes market of that region increases to 16% of total big bikes sold in Malaysia. With this flourishing market for big bikes, there is no greater time for NAZA to establish Harley-Davidson's presence in Penang. In being closer to our customers in the North, we ensure that our dedication to providing premium services can be extended to every Harley owner and enthusiast. Our commitment to excellence in all our endeavors means that Harley customers in Northern Malaysia can rest assured that they will not be overlooked."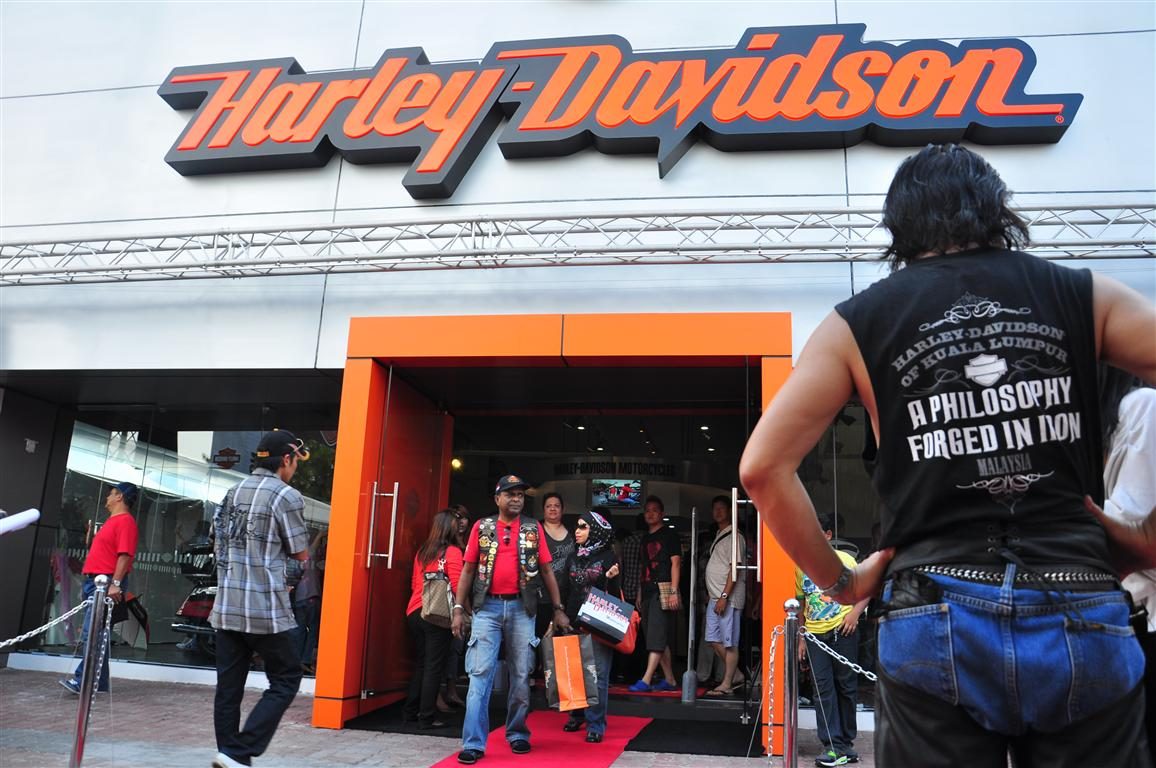 The new showroom will now make Harley-Davidson motorcycles a little more accessible to eager hands from not just Penang alone, but Kedah and Northern Perak as well, along with Harley attires and accessories.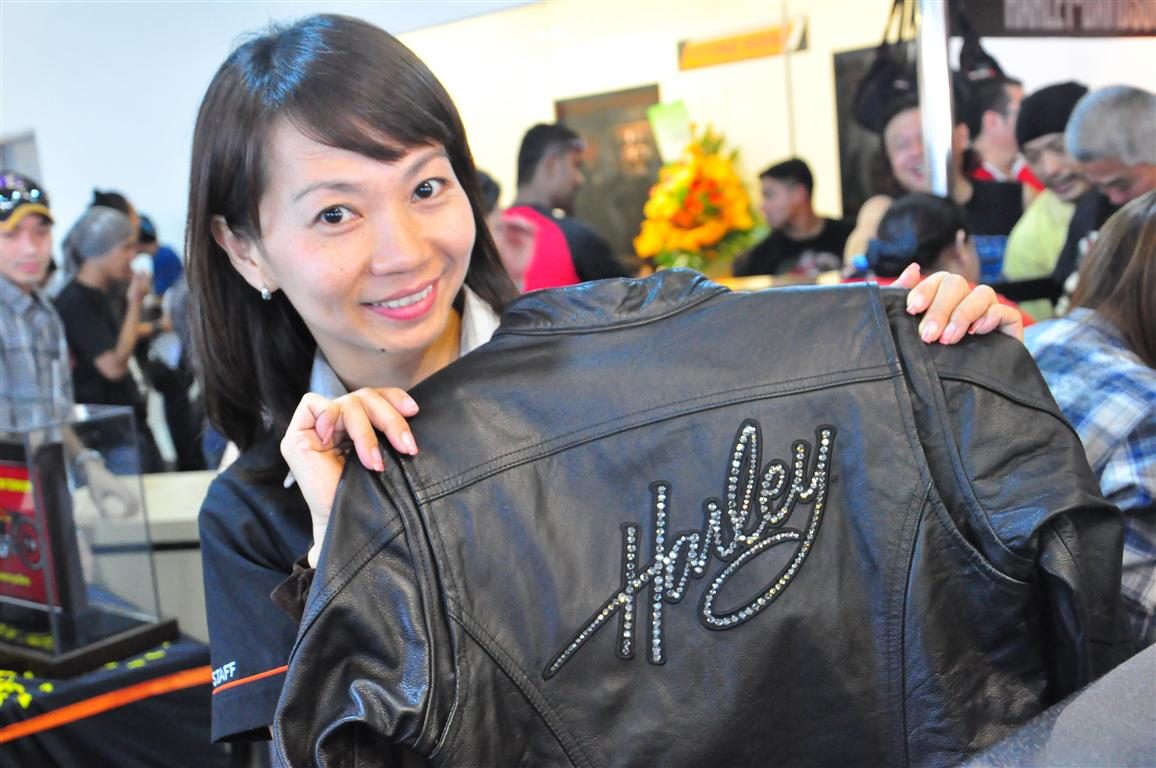 NAZA Prestige Bikes has also indicated that they will be holding road-shows and product exhibitions at auto fairs throughout the northern region, and there will also be a mobile service clinic, which will see a proficient team of Harley-Davidson technicians visiting selected areas in the Malaysian Peninsular, Sabah and Sarawak to provide technical services such as motorcycle servicing, spare parts replacements and bike accessorizing. East Malaysia, you have not been neglected!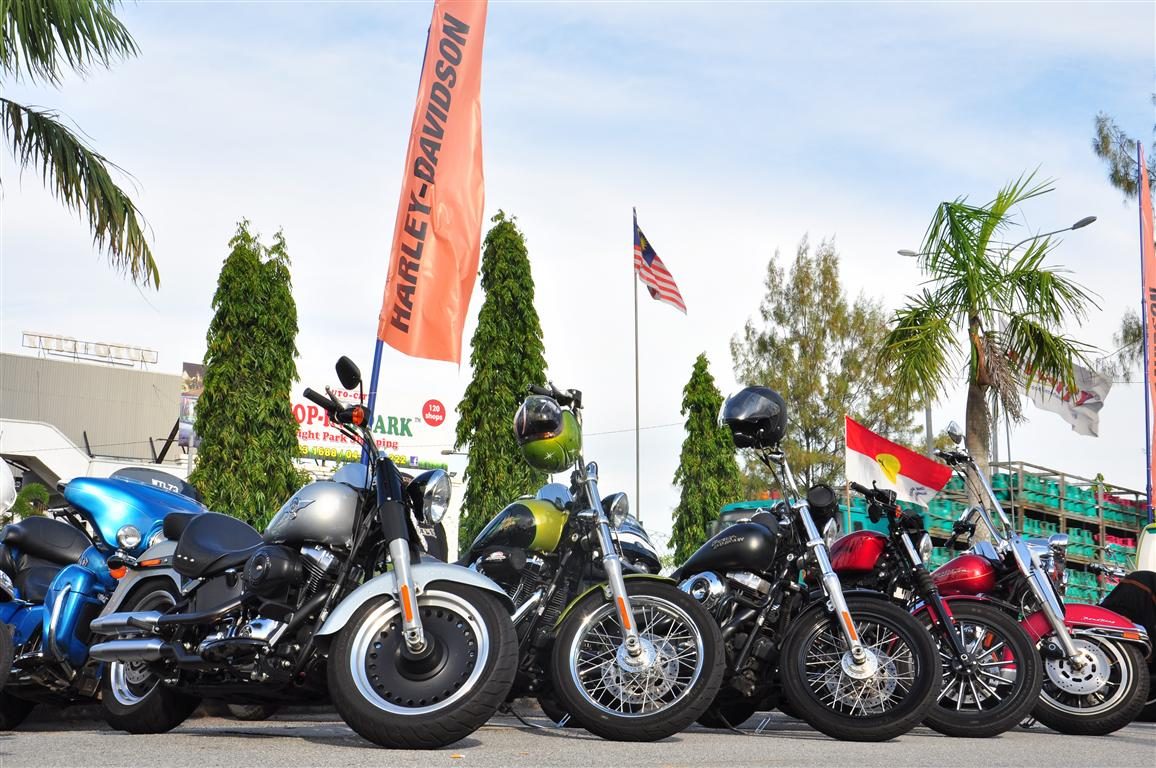 For soon-to-be Harley owners, they will certainly look forward for the 2nd South East Asia Harley Owners Group (SEAHOG) Rally 2012. Sarawak shall soon hear the distinctive and resounding roar of Harley-Davidson motorcycles as it hosts the 2nd SEAHOG Rally 2012. From 15th to 23rd November, an estimated 300 Harley Owners from Malaysia, Indonesia, Singapore, Brunei and Thailand will gather once again, joining their fellow HOG members from around the region for an adventure and experience unlike any other.
More exciting information about Harley-Davidson Kuala Lumpur (HDKL) can be found HERE and HERE.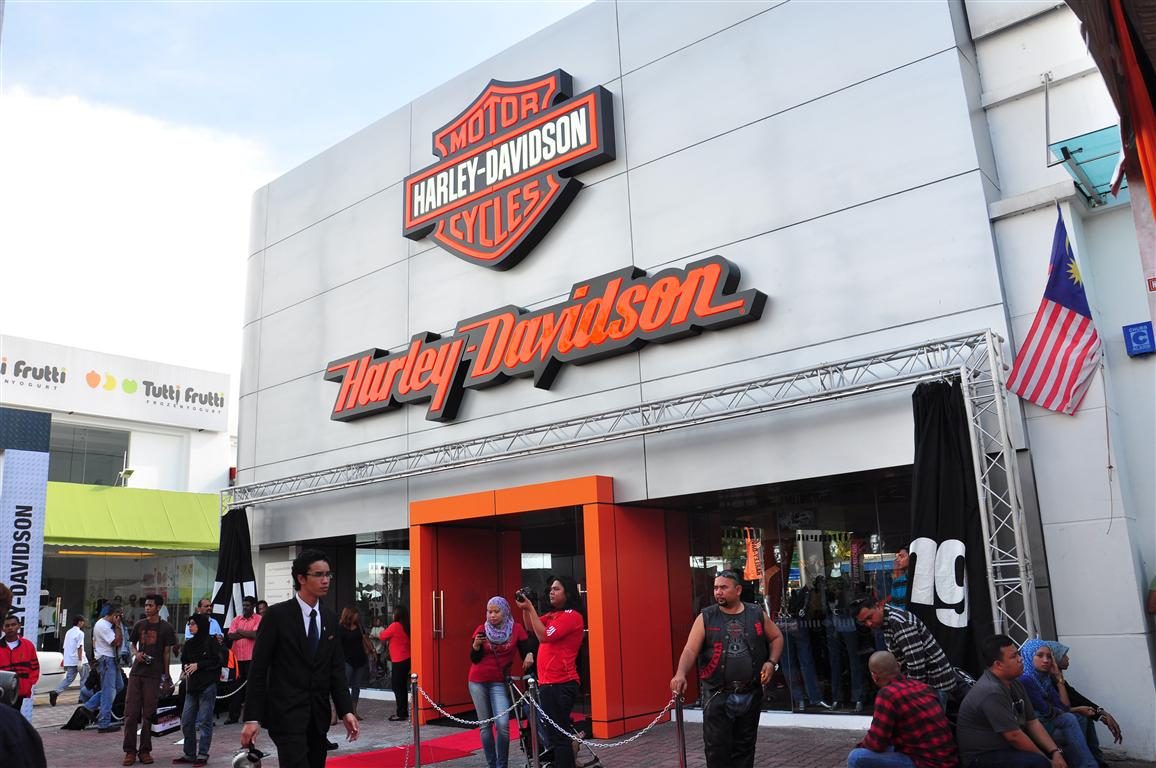 The showroom is open daily from 10am till 9pm while the operation hours for the workshop are from 10am to 6pm daily. For more information about Harley-Davidson Penang, please contact Mr. Azian Ramli at +6012-278 8785.