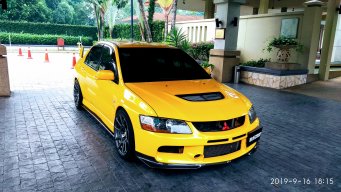 Oct 8, 2010
6,541
1,253
713
Hi

I would like to introduce you to the god and savior of automatic torque converter transmissions

The ZF 8 speed transmission. First time I drove it was in a F30 316i and boy did the transmission mask the puny engine and heavy body well. Smooth, fast and responsive. DSG "feels" more engaging in spirited driving, and surely its faster, but guess what? The ZF has no jerk at crawling speeds.
Hahaha yeah I know, maybe time to upgrade already now but unfortunately no budget yet. I'm a bit interested in the 328i F30 MSport but not really itching for it either. My itch lies more in some AWD now which unfortunately do not use this ZF8.