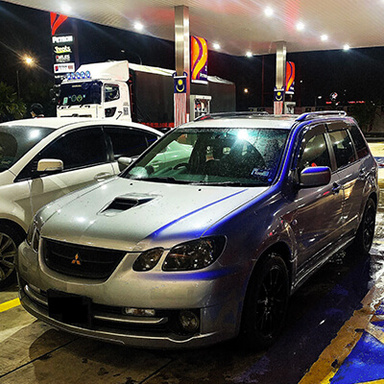 Dec 9, 2015
1,611
156
163
Hi guys. As the title goes, I need to find a workshop that does chassis repairs as my front side frame is getting worse. Behold the accident the car had in 2009 (i think)...
And here's the car now...
As you may see in the accident photo, the car was rammed from behind and pushed on to the concrete divider. The right side suffers the most than the left. The insurance panel didn't do a good job fixing it so the right side frame goes inwards compare to the left which is straight. I took photo of the patch job they had done for the right side frame. The car also pulls to the left slightly if i wot from standstill (no, I don't think it's torque steer).
Since I'm using a 4WD autobox from a GSR, the side frame is touching the gearbox because of the size. I need to straighten the right side to match the left, fix the cabin floor and also straighten the rear a bit. Then I plan to strengthen the chassis. Any recommendation? PJ, Subang area would be great. Thanks!