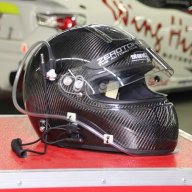 Jul 6, 2000
5,450
3,156
5,213
If you haven't already known, The HPC MAM 4Hr Endurance is this Sunday. Racing has always been a dream for us and having been generously offered a race Celica from Brian of HPC Motorsports, we jumped at the opportunity. The only snag? Fix the broken 6-speed box. The rendering above is based on the celica we'll be racing this Sunday and we've got some work to be done before Sunday.
About the HPC MAM 4Hr Endurance Race
This Celica as shown above was used for the
MME race in 2008
when such cars were still allowed to compete. It's our first ever involvement in an officially sanctioned race. I have to say we were really proud of the race livery we've put lotsa effort on.
Gotta love the yellow accents, head and taillights. Our Celica took 7th place in class which is a considerable feat as the grueling 12hr race pretty much killed most of the competition. Plenty of night action from 2008's MME, probably the prettiest car on the grid.
The Celica is now a blank canvas, awaiting to be draped in yellow splashes by renowned Motorsport Playground
My team mate for the 4hr Endurance this Sunday is non other than Shedden Ee, CEO of
Exotic Mods
who has substantial field experience in Endurance racing. He will be starting on the Grid as Driver 1 while i'll be happily waiting to continue and finish as Driver 2.
If you're looking to equip your Euro, the above is where you should be shopping at.
Not ours but just one of the many race cars prepared by S&D Motorsport that we've commissioned the works to. More commonly known as Harry Chai, who has vast experience in race engineering, preppping for clients internationally who tour circuits like Macau and Zhu Hai.
Wiring work and tidying up inevitable due to long hibernation.
6-Speed transmission removed and disassembled. Worse than we expected. Fortunately a replacement has been installed and tested as we speak.
Current Sponsors - Thank you!
Even though we had about a week and a half to prepare our Celica, we're fortunate to obtain generous support from our sponsors and partners in both services as well as products from these great people, (in no particular order)
Triniti Clutches
S&D Motorsport
Kobelko Equipment
KM Plus
Lee View Corporation
However, we are still looking at more sponsorships in all forms, so all contributions are very welcomed. Please do not hesitate to contact us if you wish to get involved!