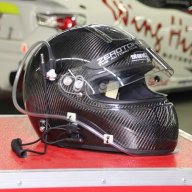 Jul 6, 2000
5,507
3,198
5,213
D1 Grand Prix Championship Malaysia Elites, Tengku Djan Ley and Lim Zee King will shake USA for the first time at the D1 WORLD ALL
STAR 2006 in Dec 16 and 17. Malaysia's first try ever to take on the world's best. Stay tuned as the reports roll in! Ken Nomura wins over Masao Suenaga to take 1st place in the 2006 D1GP World All Star. By DriftLive.com
MacNamara out in round of 8 to Ken Noruma, Darren is quickly becoming a crowd favorite in his SR powered Toyota Corolla.
T.Djan knocked out in round of 8 after having eliminated Vaughn Gittin in the round of 16. I propose the nickname of "Tandem Assassin" for Djan, as nobody saw that coming, and he absolutely killed it. This is one absolutely fierce competitor, who despite a damaged car, had the crowd at Irwindale on their feet.
Sean Falconer, Damien Mulvey, Rhys Millen, Vaughn Gittin, and Samuel Hubinette knocked out in the round of 16
Vaughn Gittin Jr. was the top qualifier with a perfect score.
I also want to mention that, despite not making the Top 16, Chris Forsberg was killing the bank at Irwindale during his qualifying passes. He was closer to the wall on the bank then any of the other drivers during qualifying.
Last edited: