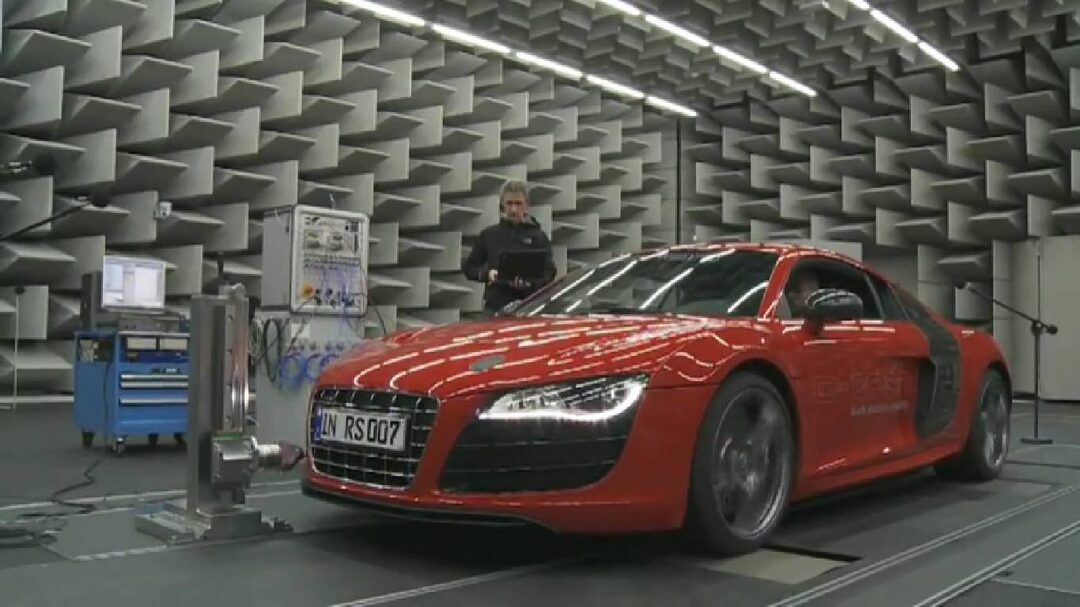 While Audi continues to remain hard at work in bringing up their e-tron's range capabilities with silent electric motors, so too are their sound engineers to not only ensure pedestrians hear it, but to also give it a distinction that says it's an Audi.
<!--more-->Rudolf Halbmeir, an acoustic engineer, relates that sound is not intellectual, but emotional, and is best experienced first-hand.
Sound plays a crucial role in the driving experience, sending signals to the driver. Low-range frequencies (the sweet rumbles of a V8 perhaps) suggest power and composure, while mid-range frequencies emit sportiness and agility.
However, with electric motors; as speed increases, so does the intensity of high frequencies, which would be just annoying.
This is why the Head of Acoustics at Audi, Dr. Ralf Kunkel, leads the charge in formulating a 'pleasant sound' for the e-tron.
In hind's sight, it's usually the sound of a car that lends distinction to a particular brand. Look at Lamborghini and Ferrari for instance. Connoisseurs of these marques can usually tell them apart, just by listening to their respective engine notes as they cruises by.
According to Dr. Lars Hinrichsen, the e-tron itself generates its sound by the millisecond and goes on to explain that the "Data relating to the electric motor's rotational speed, vehicle speed, loads, and other parameters is continuously supplied by the vehicle to the control unit. It then uses this data to generate sound."
In order to help in Audi's quest for a "pleasant" e-tron sound, Rudolf Halbmeir along with colleagues from Axel Brombach and Dr. Lars Hinrichsen have teamed up to create that certain uniqueness about it.
A sturdy loudspeaker has been attached to the car's undercarriage and is capable of handling a peak of 40 Watts, even though it will be functioning between 5W and 8W.
At that particular range, it is considered to be sufficient for nearby pedestrians and/or cyclists to hear an e-tron approach.
Now lets listen to the new "Audi-o" shall we?
Source:
Audi
<iframe src="http://www.youtube-nocookie.com/embed/HoEDLvQZg5I?rel=0" allowfullscreen="" frameborder="0" height="335" width="600"></iframe>