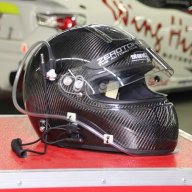 Jul 6, 2000
5,509
3,199
5,213
HPC and MAM's first ever 4 Endurance race in Sepang will commence this June 12th 2011. This will be a private event sanctioned by the Motorsports Association of Malaysia (MAM) and allows for all race prepared cars old and new ranging from 1600cc, 1800cc and 2000cc.
If you you have yourself a Honda Civic EG for example, your car may be retired from the Sepang's Official endurance races, but is more than welcomed to compete in the HPC-MAM 4hr Endurance with similar grassrooted participants.
More Details on HPC MAM 4hour Endurance Race
Eligible Cars
Improved Production Class A (IPA)

Group N Cars 1901cc to 2000cc
Group A Cars 1901cc to 2000cc
National Series Production Cars 1901cc to 2000cc

Improved Production Class B (IPB)

Group N Cars 1601cc to1900cc
Group A Cars 1601 cc to1900cc
National Series Production Cars 1601cc to 1900cc

Improved Production Class C (IPC)

Group N Cars up to1600cc
Group A Cars up to1600cc
National Series Production Cars up to 1600cc
Competing
Each entry must comprise a minimum of 2 drivers and a maximum of 4. Note however that only 2 drivers will qualify the car.
Malaysian drivers must be holders of a competition license for circuit racing issued by Automobile Association of Malaysia (AAM) or Motorsports Automobile of Malaysia (MAM) – Minimum competition license required: National "C" (Novice)
As this is a Nationally Zoned event, only foreign competitors holding an AAM issued competition license for circuit racing will be allowed to participate.
Awards
Trophies and the following prize money will be awarded to class winners up to 3rd placing in each class.
1st Place in each Class RM5,000 + Trophy
2nd Place in each Class RM3,500 + Trophy
3rd Place in each Class RM3,000 + Trophy
All prizes are awarded plus contingencies (see
High Performance Challenge
for contingency information)
If 8 cars or less participate in a specific class in the Endurance, the prize money is halved for that class
Additional Sponsored Prizes, if any, will be announced at
High Performance Challenge
.
Essentials
Download and fill in the entry form completely. All fields are required. You will be emailed a confirmation of your registration and payment details upon submission. All questions, comments and special requests can be emailed to
register@hpcmotorsports.com
Event # and Title:
#HPC0026 - HPC MAM 4 hour Endurance - June 12th 2011

Track:
Sepang International Circuit

Configuration:
Full Track - 5.542 km

Format:
4 hour Endurance Race

Classes:
SSC, IPA, IPB, IPC

Zone:
National - Sanctioned by the Motorsports Association of Malaysia

Fees:
RM2200
20% Discount: (RM1760) if Registered and Paid in Full by March 15th 2011
10% Discount: (RM1980) if Registered and Paid in Full by May 1st 2011

Regulations:
Entry Form: