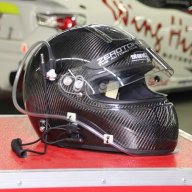 Jul 6, 2000
5,438
3,154
5,213
BluEarth-A AE-50 Introduction
The BluEarth-A AE-50 is Yokohama's latest range of high performance tyres. Employing cutting edge new materials such as their world renowned
Orange Oil technology
, which combines Nano Blend Rubber compound that actually adds grip at a microscopic level.
The BluEarth-A AE-50 tyre was designed to provide maximum driving pleasure through exceptional maneuverability and ultimate performance in both dry and extreme wet surfaces. Instant benefits include increased wet steering grip, quietness and comfort, all with the added assurance of increased fuel efficiency.
This supreme combination of extreme performance and high efficiency means that the BluEarth-A AE-50 tyre provides a high level of total performance.
BluEarth-A AE-50 Benefits
Extreme wet grip with environmental performance
Fuel Saving with dynamic performance
Premium performance with sure handling and luxurious comfort
BluEarth-A AE-50 Features
Nano Blend compound
Orange Oil
Double Silica
Fuel Saving Under Tread
Aero Dimple Shoulder
High Pitch Noise Control Design
Light weight design
Yokohama BluEarth-A AE-50 + Orange Oil Video
<iframe src="https://www.youtube.com/embed/wHI54F97s14" allowfullscreen="" frameborder="0" height="315" width="700"></iframe>
Some of the latest Yokohama tyres to benefit from Orange Oil technology is the dual mode road and race tyre, the ADVAN Neova AD08R. As one of the company's signature high performance tyre, Yokohama decided to retain the same tread pattern but upgrade its material specification to take advantage of the extra grip provided by their orange oil technology to perform even faster lap times.
Orange oil provides grip.
Orange oil technology was conceived to solve grip issues present in low rolling resistance eco tyres. It allows car owners to save money by consuming less fuel without compromising grip for safe and confident driving.
Orange oil is typically used in detergents and perfumes. This oil doesn't come from the meat of the fruit. It is derived from the orange peel which is quite acidic and during the manufacturing process, it softens the rubber when it comes in contact Orange Oil.
Orange oil keeps the rubber tyre compound soft and flexible at a microscopic level, so it grips the road better. More importantly it works in cold and wet conditions when rubber normally hardens and loses grip.
Yokohama's 6 orange oil tyres.
The BluEarth (AE01) tyre for fuel efficient driving
The C.drive2 (AC02) tyre for extra safety on wet roads.
The ADVAN Sport V105
The ADVAN Neova AD08R dual mode street and race tyre
The ADVAN A048 race tyre
The Geolandar SUV (G055) long lasting tyre for urban 4x4s and SUVs.
Promotion: Get a Yokohama Advan Model Car with every purchase!


With every purchase of 4pcs BluEarth-A AE-50 tyres in a single receipt, you are entitled to receive 1 Yokohama Advan display model car!
Promotion valid at all participating, authorized YOKOHAMA dealers nationwide.
While stocks last.
Terms & conditions apply.
For more information please contact:
YHI (Malaysia) Sdn Bhd
No. 15, Jalan Jurutera U1/23, Seksyen U1,
HICOM-Glenmarie Industrial Park, 40150 Shah Alam, Selangor
Telephone
: 03 7804 9880
Email
:
marketing@yhim.com.my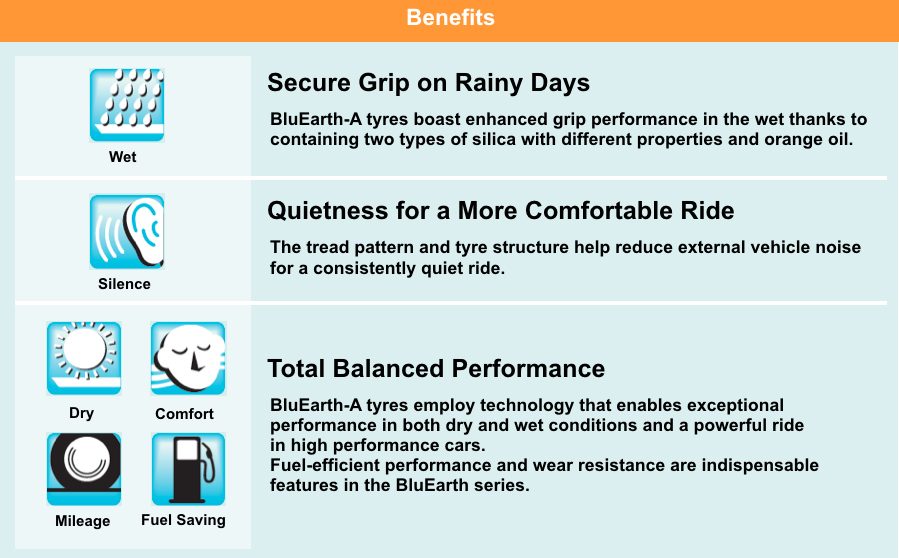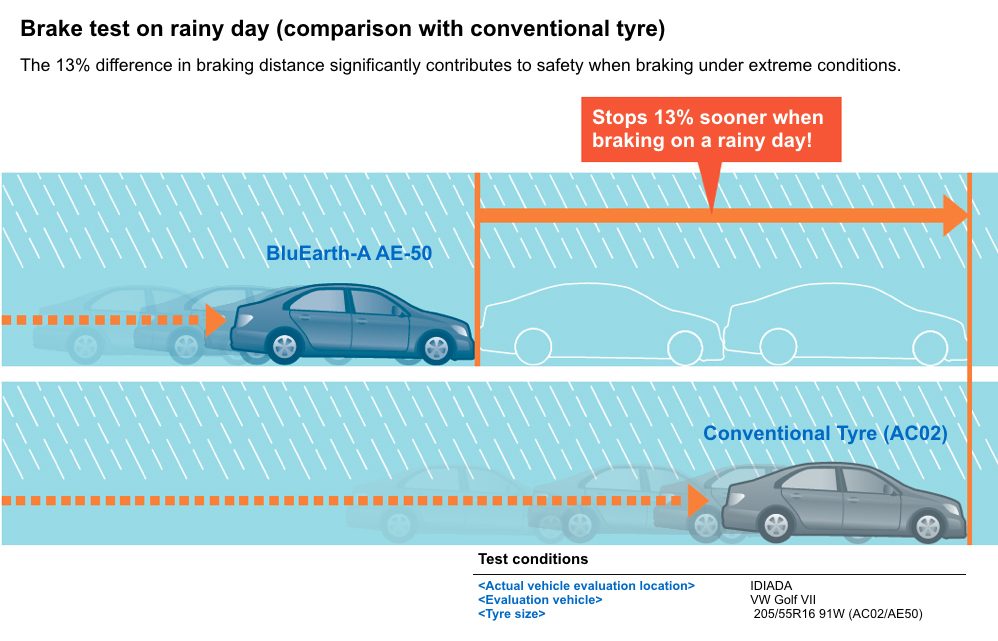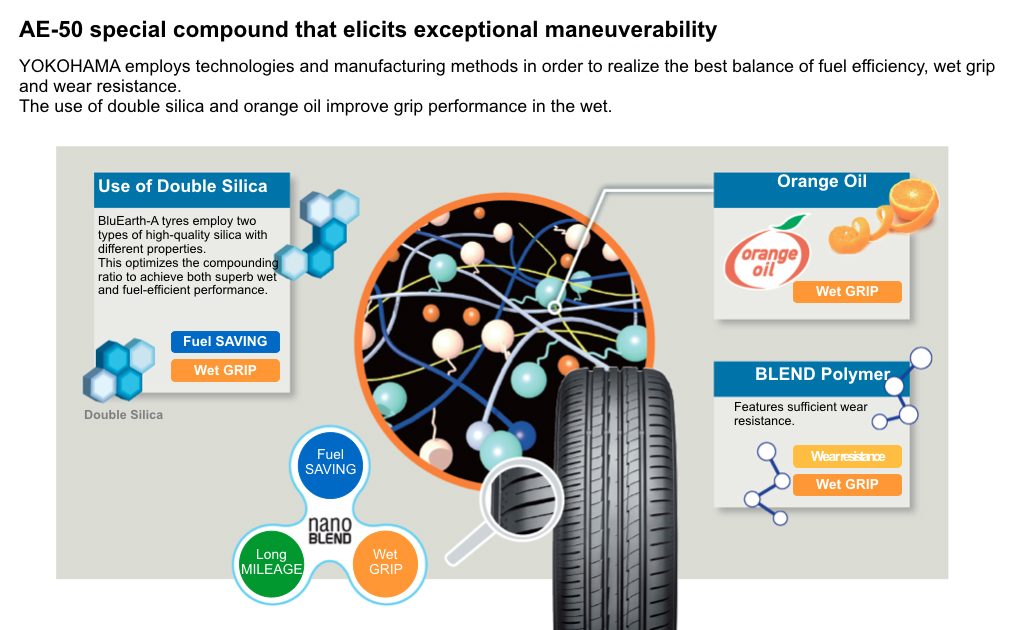 BluEarth-A AE-50 Available Sizes:
For details or to locate your nearest dealer please contact:
YHI (Malaysia) Sdn Bhd
No. 15, Jalan Jurutera U1/23, Seksyen U1,
HICOM-Glenmarie Industrial Park, 40150 Shah Alam, Selangor
Telephone
: 03 7804 9880
Email
:
marketing@yhim.com.my