Since everybody started asking me how to preserve their car condition... here is how
Most of here have car aged more than 10 years, i think it is time to ensure your chassis lifespan will be prolonged..
How?
here is the common cause of firewall, engine bay area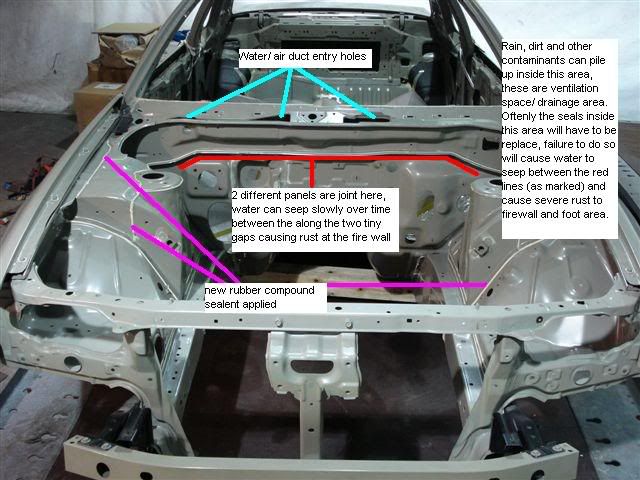 Failure to add new sealent to the drain area will cause water to seep through every hairline gaps. it could happen to your car, so, start adding sealant before you discover red annoying spots on your pedal area.
Once water find its way through the joint area, it can cause rust EVERYWHERE inside your engine bay.
So for those whom planning to repaint etc etc...why not spend more time replacing:
1) Underbody tar
2) Drain/weld joint sealant
3) Pump oil into the chassis
this pic is a rusty 240sx... all rust will start from weld joints, sealant joints and other water penetrable places.
you can do it at
Hairul 0193244381
Location: Kg. Melayu Subang
Specialty: Chassis
This guy is and honest person, I sent my corolla KE70 for full restoration which is
1) Removing Everything to bare chassis (not a single bolt on the KE)
2) Remove old undercarriage tar to bare metal and respray
3) Replace rusty area
4) restore KE70 chassis to NEW FACTORY like condition. Spot weld
Other shops requested Rm8000, i went to 15 shops for price, hairul only charged me 2.5K and the result is astonishingly like new... even the floor contour and surface are maintained unlike other shop that will simply paste and weld a plate to replace rusty area. But this restoration nearly took 8 months to be completed.
This guy also can re-straight problematic/accident chassis with warranty. For light accidents, he can reshape the dented area and if the paint are still good, you won't have to repaint.
I suggest for those whom are going to repaint their car should have all the fender/door or panel realigned before send it for paintjob
Paintjob, a shop at Subang too but i forgot the shop name
the shop is situated near kampung melayu subang.... at federal highway towards Shah Alam, you can see carlsberg on your leftside and front you will see the sunway bridge, after freescale(Motorola) on your right, keep straight until you can see a signboard which stated left to subang air port...
after taking the turn keep straight until you see subang airport on your left... just keep straight until you see Kg. Melayu subang arrow.. dont turn left yet, wait for another junction which also have kg. melayu subang sign on it. then take a left turn...
Keep straight until you found Kg melayu subang Esso on your leftside and go straight until you can see Petronas kg. Melayu subang on your right, the shop is opposite side of the road front of petronas kg. melayu subang.
The shop is beside EVOLUTION autoparts and on the same row with Johawaki
in case you lost, ask the locals for kg. melayu subang petronas, Johawaki, or Gmart auction center. that is all the nearest landmark to the shop
Here is a sample of a car he have repaired
This car have met with an accident and i didn't took pics of the car before it is repaired..
This waja suffered
1) Front fender dented
2) Door from front to the rear fender before the rear lights
My friend skidded his Waja in a rain and hit a devider.
This car have been repaired by Hairul and NO REPAINT DONE, just deep scratch left, that is the only mark left after his work done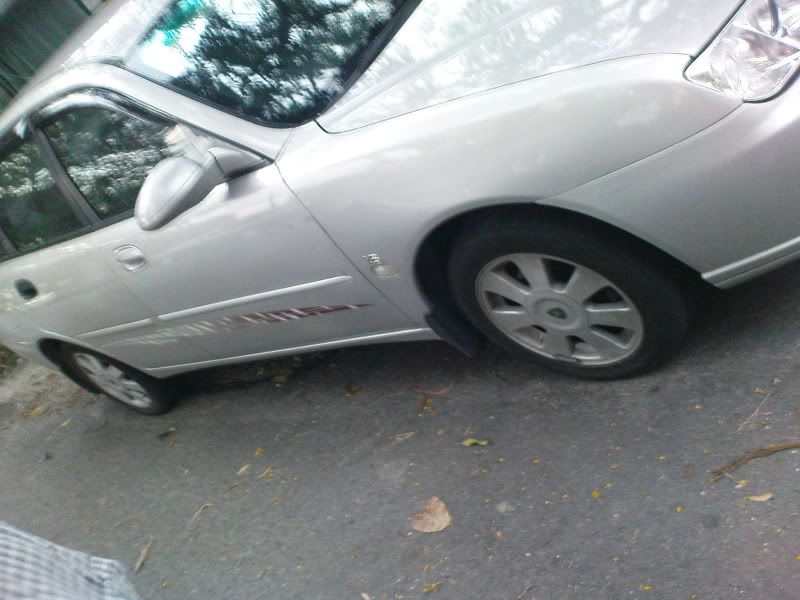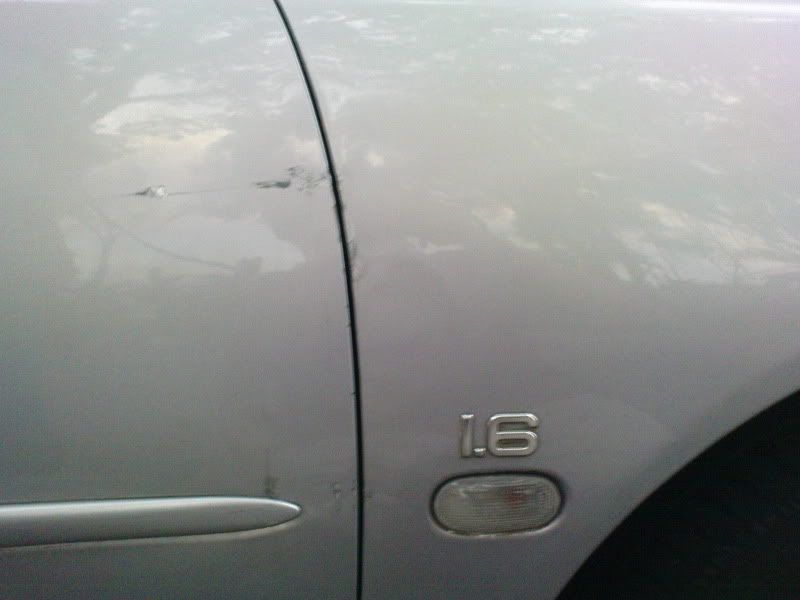 Last edited: