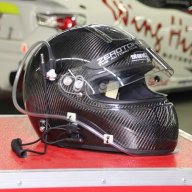 Jul 6, 2000
5,523
3,200
5,213
You've read my entry on the FK2R. Now, allow me to publish my take on the Megane RenaultSport 275 Trophy-R, the meanest, fastest, lightest most exclusive Megane ever produced.
again, I wish to encourage an active on-going discussion here, so please post any comments or questions, good or bad. I shall try to answer them all
enjoy the read!
Original article here:
http://www.zerotohundred.com/2015/megane-rs275-trophy-r-sepang-circuit-first-drive-on-board-video/
This is the most extreme Megane RS money can buy. It is also the most developed 3rd generation Megane RS within the RenaultSport line up. Just weeks ago, I was very privileged to be some of the first to take this mega hatch out on Sepang for a handful of laps.
Video:


On Board Video - Sepang Circuit

<iframe src="https://www.youtube.com/embed/WIl8Pzk3k5E" allowfullscreen="" frameborder="0" height="315" width="700"></iframe>


Guest host for Autobuzz.my

<iframe src="https://www.youtube.com/embed/n_U7h0UwtNM" allowfullscreen="" frameborder="0" height="315" width="700"></iframe>

This Trophy R
This particular unit is said to be 1 of 10 that was brought into Malaysia by
TC Euro Cars / Renault Malaysia
and is owned by a guy who only wants to be known as SR, and is undoubtedly the most devoted hot hatch fanatic that I know of. He has both generations of the MINI GP, 2 Megane RSs, a MK5 Golf GTI and god knows what else in his collection.
Zerotohundred: 5.8 seconds (claimed)
Nurburgring Lap Time: 7'54''36
Top Speed: 255km/h
Engine: Turbocharged 2L in-line 4 cylinder
Power: 275bhp
Torque 360m
Weight: 1,297kg
The following will be my first circuit impressions of the RenaultSport Megane 275 Trophy R.


The Cockpit
Entering the RS275 Trophy R is unlike any previous Megane RSs. It's pretty special and include an injection of motorsport equivalent goodies. Firstly, like a racing cup car, you are greeted with a set bucket seats complete with bright red multi-point seat harness. The seat is based on a polycarbonate shell wrapped in alcantara and leather with red stitching.
As I peek inside, there's an obvious absence of rear seats, replaced with air, a horizontal bar which I suspect doesn't add structural rigidity but when coupled with a nylon net acts as a partition for transporting 4 track wheels in which was used to be the boot area. Underneath the fabric floor base, there is no insulation material which is worth 18kg in weight savings. Other than that, it's all standard issue facelift Megane RS items. Wait, there's also a rather motorsport relevant alcantara trimmed steering wheel.
After strapping myself in, I started the engine for the first time. Okay this thing is unlike any other before it. The RS275 Trophy R's rather audible Akrapovic exhaust feature a raspy note, true to that of a race system. The entire car throbs to the tune of the exhaust and this vibe is directly transmitted through the Trophy R's seat via its bespoke aluminium brackets.
I honestly wasn't expecting the Trophy R to be this raw.


Monstrous
Gunning out the pit exit, the RS275 Trophy R inherits familiar characteristics from its previous iterations. Except everything is substantially amplified. Signature Megane RS throaty exhaust note is way louder in here and engine response is second to none. Throttle is now significantly lighter and the revs races through its range so much more eagerly. interestingly, gearshift quality is markedly improve here as well. RenaultSport's got the ambiance in the Trophy R just right I must say.
This increase in acceleration is largely contributed by the almost 100kg in weight savings from removal or replacement of Key items such as:
​
Insulation material removal -18kg
Front bucket seats replacement -22kg
Rear seats removal -20kg
Entertainment + air con system -10kg
Rear wiper delete -1kg
Speedline 19″ Turini wheels -5kg
Allevard composite front springs -4kg
Also, on top of the above mentioned hardware changes contributing to the Trophy R's incredible performance, the Megane RS's iconic 2.0 Turbo power plant also received software upgrades through changes in engine mapping to up power and torque. All these without affecting mpg as claimed by RenaultSport. Probably due to the extreme diet compromise.


Truly Track Biased
The Trophy R comes with a special kind of suspension. No regular RenaultSport cup chassis items here. A first for production cars, the front suspension is fitted with Allevard composite springs, made from fiberglass reinforced plastics, that are both extremely light and corrosion proof.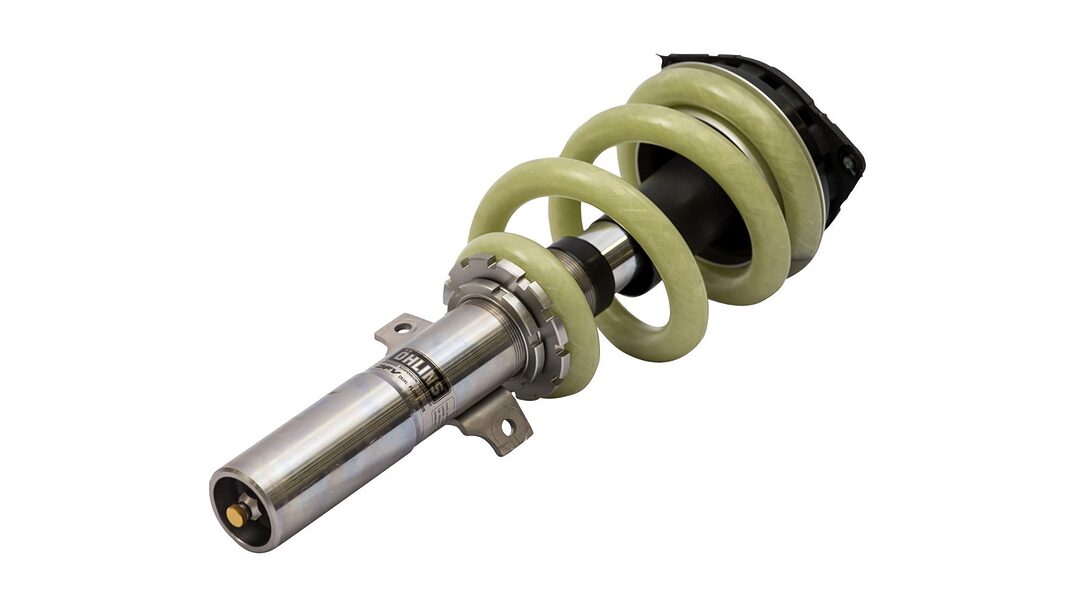 Check out the fiberglass reinforced plastic spring, produced by Allevard for the Trophy R – Photo by RenaultSport
These special composite springs are matched with motorsport grade Öhlins Road & Track mechanically adjustable dampers on all four corners, which feature 20 clicks to zero in on a desired setup. However, as with all race inspired adjustable suspension, it is always a pain in the ass to get them just right. Thankfully, there's a recommended base guide by RenaultSport test driver Laurent Hurgon who've skillfully drove the Trophy R into under 7:55 territory at the Nur. Crowning the Trophy R fastest FF hatch in the world.
All these coupled with the already rigid Megane RS body simply equates to a true track biased setup. Felt throughout my circuit drive, the Trophy R is extremely communicative where feedback from all 4 corners are accurately transmitted throughout the driving seat and steering. There's virtually zero body roll and the firm suspension takes full advantage of superb Michelin Cup 2 tyres. In short, the Trophy R drives like a track car without a cage.
On a few occasions out of driving error be it deliberate or unplanned, I was well impressed by the precise turn in and most of all, the uncanny ability of the Trophy R at the exit of corners. Even if you get the exit almost right, with the steering still at a certain degree of turn, simply apply throttle and you are assured of a fast exit as the magic LSD pulls the car out of the turn and genius perfohub variable kuckle eliminate all torque steer. Such a stunt is simply impossible even with most track cars. RenaultSport cars are famous for this and the their flagship Trophy R demonstrates it with amazing talent.
Read Next: 2016 Nissan Skyline R32 Gathering x Trackday @ MIMC!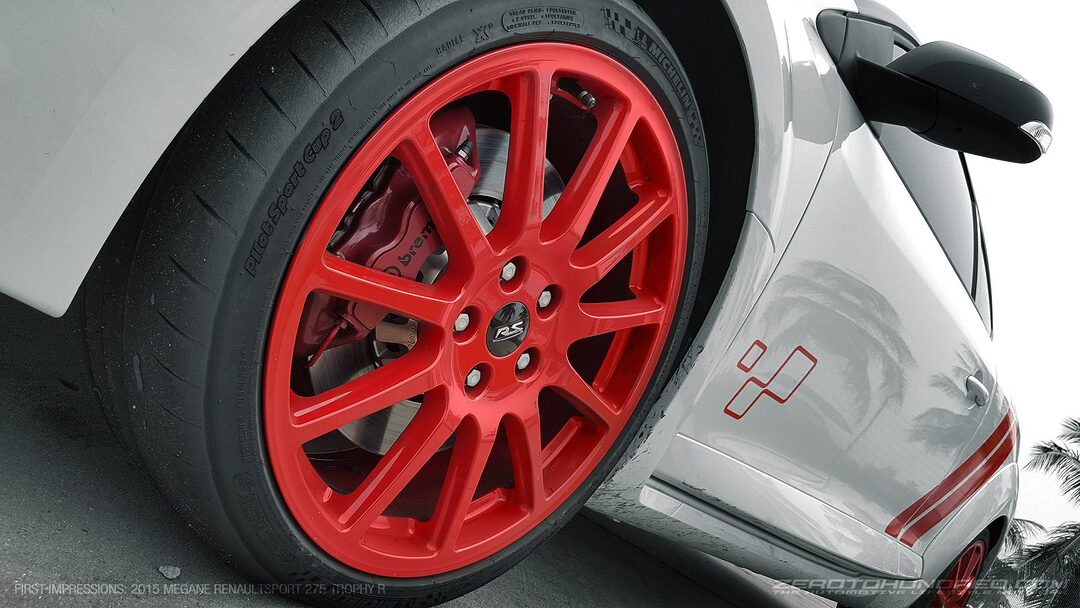 The brakes, wow. All Megane RS are world renowned for its sublime braking ability. By now anyone would have known Brembo powers this area. But in truth it is not all in the calipers and discs. In fact everything from the Megane's rigid body, brilliant chassis and tyres makes up for its godlike braking.
The Trophy R feature bigger front discs than regular RS and this difference is felt greatly through its lighter body, Ohlins coilovers and Michelin Cup 2 rubbers.
I would say the Trophy R beats its RS siblings by at least 20% in this area. It is unreal just how late the Trophy R can brake. There is almost always a sense of "hey-there's-more-to-go" every time I explore the braking points in this car. The other best part? These brakes hardly fade or if at all.

Phenomenal Michelins
Currently the most talked about driving rubber, Michelin's latest Pilot Sport Cup 2 is found on almost every notable performance car launched this year, such as the latest GT3 RS and the F458 Speciale. Also found on the RS275 Trophy R, these new Cup 2 tyres mean business. Even more grippy in the dry compared to its predecessor, the Cup 2 features two compounds in one tyre that differs from its inner and outer shoulders, promising efficient daily driving qualities through the firmer inner tread and utmost performance on the limit be it on road or track, via the softer compound on the outside tread. Pretty mad right? Michelin calls this the Bi-Compound technology.
I have to say the sensation felt from these new Cup 2s are somewhat mixed. When cold, grip availability is a guessing game as discovered during my first sighting lap. These are unlike any tyre I've been accustomed to. Even semi slicks provide sufficient grip 6/7 corners onwards. I had a little scare when the front end didn't respond well at one point during my usual warm up sequence. Was it due to the Trophy R's preliminary damping setup? Maybe.
Look, no rear wiper, Owner a TIMETOATTACK loyalist.
Peak bite comes when they are thoroughly warmed up. In fact, only after being vigorously utilized for a complete lap or 2 before they actually stick. Michelin says the Cup 2 provide more laps per use and is their most trackable street tyre. That is perhaps why it possess such a character.
Read Next: RSCollectif's massive Megane RS and Clio RS romp to Genting Highlands - RenaultSport Madness

Nevertheless, when the Cup 2 start to bite, they truly are some of the best road / track tyre money can buy. It provides consistent grip throughout the session without apparent drop in performance. Even when exploring the limits, these Cup 2s are brilliantly intuitive and communicative, so you'll always know how much you can push.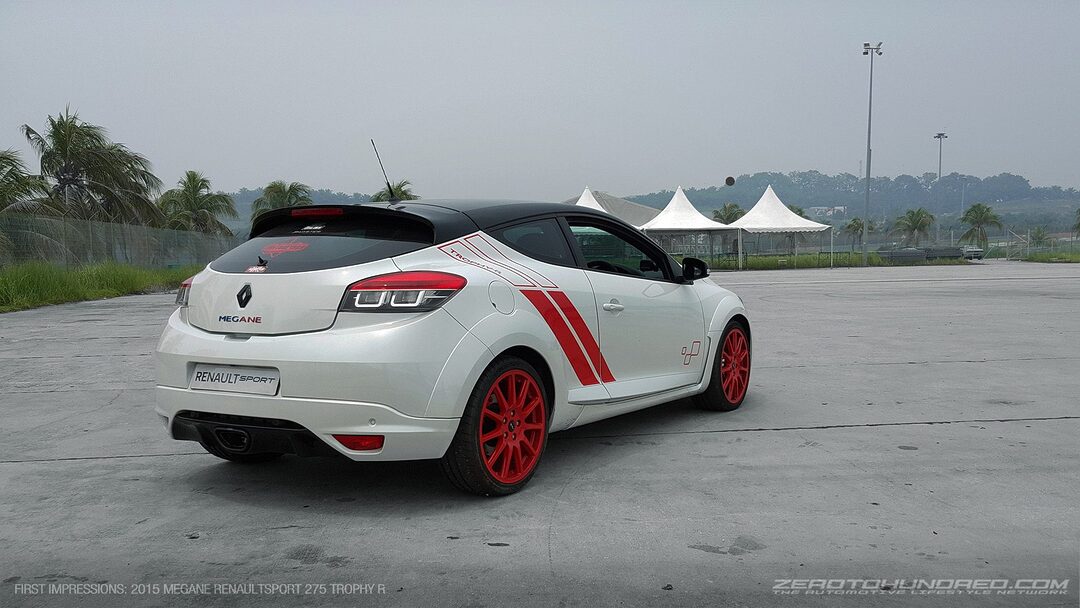 Verdict
Status wise, this Megane RenaultSport 275 Trophy R has got to be the undisputed king of of hot hatches. There just isn't any other examples currently available that is as extreme as this. It even comes with a miniscule Lithium-lon car battery for further weight savings.
The Trophy-R is also the most impractical for most purposes. It's loud. It drones while cruising, thumps from the suspension is heard when commuting on uneven roads and clangs from tyres sending stones ricocheting off the uninsulated body is pretty much perpetual.
There isn't even floor mats in the Trophy R
Is it that special? Yes it really is.
Should I buy one? Yes if you already have everything.
Is it worth it? Yes if money is of little importance.
Even so, the Trophy R will likely provide more satisfaction per hour than say, a GTR be it on road or track. It is tons more engaging, uncompromising and undiluted than most performance cars money can buy. I can't wait for my 2nd opportunity if there's one, to have a go in this mega meg on real world roads.
Words and Photos by: Tom Goh
RenaultSport Malaysia
RenaultSport Cars are expertly imported and distributed by TC Euro Cars Malaysia. They are ever ready to entertain your every RS needs. Drop them a line if you're interested in any RenaultSport or Renault models. You might want to try their new Clio 1.2 GT or the Captur, being their latest offering
http://www.renault.com.my/
RenaultSport Collectif
If you're a RenaultSport Owner in Malaysia, be sure to enlist yourself within the RS Collectif group. Where Malaysian RenaultSport owners lurk, share and organize exclusive outings and drives. There's also an invitees-only unofficial mobile Telegram social group for even more exclusives. So apply within!. I am in, so you should too.
https://www.facebook.com/groups/meganersclub/?fref=ts
Original article here:
http://www.zerotohundred.com/2015/megane-rs275-trophy-r-sepang-circuit-first-drive-on-board-video/