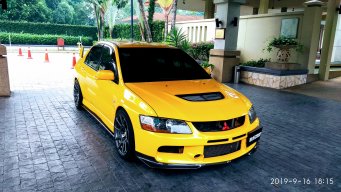 Oct 8, 2010
6,635
1,279
1,713
Hi ZTH friends & forumers,
I'm thinking to upgrade my brakes with this Project Mu brand from Japan. They have 2 types of pads available for my car: B-Spec and Bestop. The B-Spec looks very promising but the price is also a lot more expensive. So my question is are they really good stuff? How much better is the B-Spec compared to the Bestop? (since B-Spec price is like 60% more expensive than Bestop, and even the Bestop is already pretty expensive too).
How do they compare to cheaper brands like Bendix Metal King which cost less than half?

Appreciate your inputs especially those who have used these products. I really need to improve my braking performance cause my car's std brakes really suck! :(
Thx all.