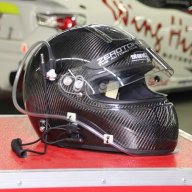 Jul 6, 2000
5,411
3,141
5,213
<iframe width="700" height="380" src="https://www.youtube.com/embed/SZbjmn175CM" frameborder="0" allowfullscreen></iframe>
Just last weekend, Sepang Circuit hosted the touching down of Porsche's very sought after Cayman GT4 but one in full Motorsport mode. Called the Cayman GT4 Clubsport, this car is bound within the confines of race track competition use only.
Powered by originally specced 3.8L boxer as seen in the road going GT4, the Clubsport retains factory 380hp but with a huge twist. It's not stick.
Porsche Motorsport has replaced the much celebrated 6 speed manual of the GT4 with the company's mega quick PDK dual clutch for the Clubsport racecar.
Full Story here:
http://www.zerotohundred.com/2016/cayman-gt4-clubsport-lands-in-sepang-circuit-2/