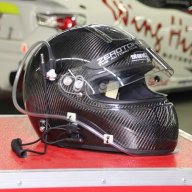 Jul 6, 2000
5,509
3,199
5,213
Following the post on the Cup cars at the pits, here's a more complete coverage of the recent Porsche Carrera Cup Asia on 28 August at Sepang. Andy Goh was there to cover the action and returned with some great pictures of both the cars and the girls. The PCCA was being held on the same weekend as the Scirocco R Cup, so stay tuned for that as we allow you to digest this one.
Photos: Andy Goh
The press release for the PCCA Sepang Round 8, August 26-28 2011: Alexandre Imperatori strengthened his lead of the Porsche Carrera Cup Asia championship today, taking victory in Round 8 on the 5.6km Sepang International Circuit in Malaysia. Starting from pole, the Team StarChase driver blasted off the grid from pole, and charged unchallenged to the flag.
Behind him the LKM Racing duo of Keita Sawa and Darryl O'Young, along with Team Jebsen's Rodolfo Avila, tried in vain to catch the hard-charging leader. Avila remains second in the championship chase, 12 points adrift of Imperatori and seven ahead of Sawa.
While the running order at the front of the field remained unchanged, it was a very different story mid-field with an enthralling pitched battle between some of the region's most experienced professionals and talented newcomers.
WoYo Racing's Davide Rizzo took the Class B victory, his fourth in succession, but this time was not able to seriously challenge Absolute Racing's Brian Wong who was flying, finishing fifth overall. Team BetterLife's Wang Jian Wei of China was second in the category, and retains his Class B championship lead ahead of Team Kangshun's Ringo Chong, who crossed the line third. Round 7 runner-up Jeffrey Lee had been running second for much of the race before a last-lap incident with Chong saw an end to his race.
Sawa: "I was racing to win but didn't manage to catch Alex this weekend. The setup is definitely better than yesterday, but we need that little bit more. The car has definitely improved and after the mid-way point, it felt really good. Two second places are good for our championship campaign, and the challenge of the Singapore street circuit is going to be enjoyable, especially as it will be my first time there."
For Wang, it was a tough weekend of racing, but he was pleased to be runner-up, having finished third in Round 7, and retain his place at the top of the Class B leaderboard: "The first five laps were very good, and I managed to get a very good start and got past Jeffrey Lee quite early on. I pushed at first, but decided to keep a stable race, and thought it was best to hold position."
Off the line, Imperatori led into Turn 1, and set about building up a margin at the front, while Sawa also got away well. Avila mounted an early challenge to O'Young, but wasn't able to find a way past the FIA WTCC regular.
Wimobilize McElrea Racing's Yuey Tan of Singapore spun on lap one, setting off a chain of events which involved three other cars. Tan recovered and rejoined, however Mak Hing Tak of OMAK retired as a result of the incident. On lap 3, Henri Richard and Team PCS Racing's Mok Weng Sun were also involved in an incident which resulted in the Mok's retirement from the race.
Mid-race a mid-field tussle ensued between Round 8 medal winner John Shen of Modena Motorsport, Paul Tresidder, Team DAYCRAFT's Morris Ku, a recovering Tan and Asia Racing Team's Keith Vong.
OpenRoad Racing's Francis Tjia was on a charge, lights ablaze, getting by Team Hong Kong's Philip Ma on lap 7. Wayne Shen took full advantage of the manoeuvre to follow Tjia past.
Having made a spectacular recovery from his early mishap, Tan spun once more on the same corner with two laps to go, undoing his hard work.
Next up for the series is a highlight of the season with the Porsche SC Global Carrera Cup Asia – Singapore 2011 on Singapore's Marina Bay street circuit as part of the Formula 1 weekend from September 23-25.
Supporting the Porsche Carrera Cup Asia are two of the most recognised names in international motorsport, Mobil1 and Michelin. Mobil and Porsche have been partners since 1996. Close co-operation in research and development has led to every new Porsche engine being filled with Mobil1 high-performance lubricant.
Porsche Carrera Cup Asia drivers also have the advantage of racing on cutting-edge tyres supplied by series partner Michelin.
The consistent performance and leading technology of Michelin tyres constantly improve the performance of many teams in international motorsport. The partnership between Michelin and the Porsche Carrera Cup Asia has emerged from a worldwide agreement signed between Porsche AG and the Michelin group.
The Porsche Carrera Cup Asia is organised and promoted by Malaysian based Motorsport Asia Ltd.
Results – Round 8
<table><colgroup> <col width="48"> <col width="48"> <col width="202"> <col width="48"> <col width="240"> <col width="96"> </colgroup> <tbody> <tr> <td>Pos.</td> <td>Comp
No</td> <td>
Driver
</td> <td>Class</td> <td>
Entrant
</td> <td>
Time
</td> </tr> <tr> <td>1</td> <td>99</td> <td>Alexandre IMPERATORI (SUI)</td> <td>A</td> <td>Team StarChase (CHN)</td> <td>24:18.021</td> </tr> <tr> <td>2</td> <td>88</td> <td>Keita SAWA (JPN)</td> <td>A</td> <td>LKM Racing Team (HKG)</td> <td>+1.897</td> </tr> <tr> <td>3</td> <td>55</td> <td>Darryl O'YOUNG (HKG)</td> <td>A</td> <td>LKM Racing Team (HKG)</td> <td>+4.274</td> </tr> <tr> <td>4</td> <td>20</td> <td>Rodolfo AVILA (MAC)</td> <td>A</td> <td>Team Jebsen (HKG)</td> <td>+8.854</td> </tr> <tr> <td>5</td> <td>89</td> <td>Brian WONG (USA)</td> <td>A</td> <td>Absolute Racing (HKG)</td> <td>+23.052</td> </tr> <tr> <td>6</td> <td>37</td> <td>Davide RIZZO (ITA)</td> <td>B</td> <td>WoYo Racing (CHN)</td> <td>+26.316</td> </tr> <tr> <td>7</td> <td>9</td> <td>WANG Jian Wei (CHN)</td> <td>B</td> <td>Team BetterLife (CHN)</td> <td>+34.914</td> </tr> <tr> <td>8</td> <td>11</td> <td>Ringo CHONG (SIN)</td> <td>B</td> <td>Team Kangshun (CHN)</td> <td>+45.346</td> </tr> <tr> <td>9</td> <td>21</td> <td>Francis TJIA (NED)</td> <td>B</td> <td>OpenRoad Racing (HKG)</td> <td>+48.527</td> </tr> <tr> <td>10</td> <td>16</td> <td>Wayne SHEN (CAN)</td> <td>B</td> <td>Modena Motorsports (HKG)</td> <td>+50.587</td> </tr> <tr> <td>11</td> <td>98</td> <td>Philip MA (HKG)</td> <td>A</td> <td>Team Hong Kong Racing (HKG)</td> <td>+55.187</td> </tr> <tr> <td>12</td> <td>23</td> <td>Paul TRESIDDER (AUS)</td> <td>B</td> <td>Paul Tresidder (AUS)</td> <td>+1:07.205</td> </tr> <tr> <td>13</td> <td>15</td> <td>Keith VONG (MAC)</td> <td>B</td> <td>Asia Racing Team (MAC)</td> <td>+1:08.141</td> </tr> <tr> <td>14</td> <td>28</td> <td>John SHEN (CAN)</td> <td>B</td> <td>Modena Motorsports (HKG)</td> <td>+1:08.460</td> </tr> <tr> <td>15</td> <td>22</td> <td>Morris KU (HKG)</td> <td>B</td> <td>Team DAYCRAFT (HKG)</td> <td>+1:09.724</td> </tr> <tr> <td>16</td> <td>63</td> <td>Henri RICHARD (USA)</td> <td>A</td> <td>Henri Richard (USA)</td> <td>+1:15.417</td> </tr> <tr> <td>17</td> <td>83</td> <td>Dr. MA Chi Min (HKG)</td> <td>B</td> <td>Asia Racing Team (MAC)</td> <td>+1:15.429</td> </tr> <tr> <td>18</td> <td>66</td> <td>Rose TAN (CHN)</td> <td>B</td> <td>Team C&D (CHN)</td> <td>+1:15.775</td> </tr> <tr> <td>19</td> <td>5</td> <td>Yuey TAN (SIN)</td> <td>B</td> <td>Wimobilize McElrea Racing (SIN)</td> <td>+1:28.919</td> </tr> <tr> <td>20</td> <td>59</td> <td>Philip BRIANDET (SIN)</td> <td>B</td> <td>Philip Briandet (SIN)</td> <td>+1:39.269</td> </tr> <tr> <td>21</td> <td>77</td> <td>Jacky YEUNG (HKG)</td> <td>B</td> <td>Jacky Yeung (HKG)</td> <td>+1:44.227</td> </tr> <tr> <td>22</td> <td>27</td> <td>Adrian Henry D'SILVA (MAS)</td> <td>B</td> <td>Nexus Racing (MAS)</td> <td>+1:48.403</td> </tr> <tr> <td>23</td> <td>18</td> <td>Marcel TJIA (HKG)</td> <td>B</td> <td>OpenRoad Racing (HKG)</td> <td>+2:01.781</td> </tr> <tr> <td>DNF</td> <td>7</td> <td>Jeffrey LEE (TPE)</td> <td>B</td> <td>Team Pauian Archiland Absolute Racing (TPE)</td> <td>-</td> </tr> <tr> <td>DNF</td> <td>33</td> <td>MOK Weng Sun</td> <td>A</td> <td>Team PCS Racing (SIN)</td> <td>-</td> </tr> <tr> <td>DNF</td> <td>68</td> <td>MAK Hing Tak (HKG)</td> <td>B</td> <td>OMAK (HKG)</td> <td>-</td> </tr> </tbody> </table>
Fastest Lap: Alexandre Imperatori/Team StarChase/2:11.229/150.548kph
Points After Round 8
Overall
<table><colgroup> <col width="48"> <col width="48"> <col width="202"> <col width="240"> <col width="115"> </colgroup> <tbody> <tr> <td>Pos</td> <td>Comp
No</td> <td>
Driver
</td> <td>
Entrant
</td> <td>
Points
</td> </tr> <tr> <td>1</td> <td>99</td> <td>Alexandre IMPERATORI</td> <td>Team StarChase</td> <td>144</td> </tr> <tr> <td>2</td> <td>20</td> <td>Rodolfo AVILA</td> <td>Team Jebsen</td> <td>132</td> </tr> <tr> <td>3</td> <td>88</td> <td>Keita SAWA</td> <td>LKM Racing Team</td> <td>125</td> </tr> <tr> <td>4</td> <td>89</td> <td>Brian WONG</td> <td>Absolute Racing</td> <td>95</td> </tr> <tr> <td>5</td> <td>55</td> <td>Darryl O'YOUNG</td> <td>LKM Racing Team</td> <td>94</td> </tr> </tbody> </table>
Class B
<table><colgroup> <col width="48"> <col width="48"> <col width="202"> <col width="240"> <col width="115"> </colgroup> <tbody> <tr> <td>Pos</td> <td>Comp
No</td> <td>
Driver
</td> <td>
Entrant
</td> <td>
Points
</td> </tr> <tr> <td>1</td> <td>9</td> <td>WANG Jian Wei</td> <td>Team BetterLife</td> <td>146</td> </tr> <tr> <td>2</td> <td>11</td> <td>Ringo CHONG</td> <td>Team Kangshun</td> <td>113</td> </tr> <tr> <td>3</td> <td>21</td> <td>Francis TJIA</td> <td>OpenRoad Racing</td> <td>102</td> </tr> <tr> <td>
</td> <td>16</td> <td>Wayne SHEN</td> <td>Modena Motorsports</td> <td>102</td> </tr> <tr> <td>5</td> <td>37</td> <td>Davide RIZZO</td> <td>WoYo Racing</td> <td>83</td> </tr> </tbody> </table>