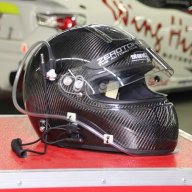 Jul 6, 2000
5,391
3,135
5,213

KLIMS 2006 Visitors Treated To A Showcase Of Cars And Lifestyle,
Babes at the KLIMS 2006 - Kuala Lumpur International Motorshow 2006
Photos: Wong SW
Words: KLIMS

KLIMS 2006 Related Links:
Kuala Lumpur, 27 May 2006 – Concept cars, exotic cars, convertibles, compacts, automobiles, bikes and trucks, tyres, rims, window films, leather seats and car wax are just some elements KLIMS 2006 has to offer. As visitors tour around the vast halls of KLIMS 2006 at the Putra World Trade Centre, they will find a myriad of exhibits and activities to keep them entertained. The automotive players are capitalizing on the mammoth crowd that the motorshow draws to etch their brand awareness. Automotive marketing mavericks are pushing creative boundaries and finding innovative ways to market their automobiles in the competitive 33,000 square meters of exhibition halls.
Exhibitors at KLIMS 2006 are also showing visitors a way to relate what the automotive world has to offer for a lifestyle statement. DaimlerChrysler Malaysia (DCM) hosted a Dealers Loyalty Program for their customers at their booth (DM10) at 7.30 pm on the 2nd day of KLIMS 2006 (27 May 2006). DCM's customers and all visitors to KLIMS 2006 were given a glamorous preview of Mercedes-Benz Asia Fashion Awards (MBAFA) Show. The fashion award aimed at nurturing and bringing young local designers to the forefront reflects how the automotive players take lifestyle elements like fashion into their branding portfolio. Finalists from the awards showcased their finest designs at KLIMS 2006. Daniel Chong who won the most promising designer and best evening gown at the MBAFA in 2004 was at KLIMS 2006 to see the motorshow as well. Daniel said his designs were related to the smart forfour as it reflects a basis of modern transformation.
While DCM is bringing fashion to KLIMS 2006, another exhibitor Honda Malaysia is giving visitors an idea of the future for mankind. At their booth, there are automobiles of the future – the Honda Sports 4 concept and Honda FCX concept. Happening at their booth, Honda is also realizing a question much contemplated around the world - "Will there be robots in the future?" Honda brought their ASIMO robot, which is capable of performing independent and intelligent tasks. It is an eye-catching performance and wildly popular among children and adults alike at KLIMS 2006. ASIMO leaves visitors with thoughts of technological advancement for mankind and also how that can translate to automobiles. Catch the ASIMO performances at their booth (DM06) located at Level 4, Dewan Merdeka happening daily at various time slots (Monday to Thursday at 12.30 pm, 2.30 pm, 4.00 pm, 6.00 pm and 8.00 pm, Friday at 12.30 pm, 3.00 pm, 4.30 pm, 6.00 pm, 7.30 pm and 9.00 pm, and on weekends at 11.30 am, 1.30 pm, 3.00 pm, 4.30 pm, 6.00 pm and 8.00 pm).
An exciting update on KLIMS 2006 is the status of the SMS voting for visitor's favorite KLIMS 2006 Brand Ambassadors. It is not an easy choice for visitors to make as all the exhibiting booths at KLIMS 2006 is filled with exhibition hostesses. Currently, Miss Wydia Bridge from Bridgestone Tyre Sales (Malaysia) stands at first place with the most votes of 7300 points followed closely by Chloe from Mitsubishi Motors Malaysia with 6800 points and Rose from UMW Toyota Motor with 5500 points.
KLIMS 2006 visitors count has reached 57,182 for the first two days. KLIMS 2006, organized by the Malaysian Automotive Association, is held from 26 May to 4 June 2006 at PWTC. Star attractions include 14 concept cars, 16 exotic and luxury cars at the Wonders on Wheels Pavilion. Catch it before it's gone!
For more information on KLIMS 2006, kindly contact Beatrice Lim, Interexpo (M) Sdn Bhd at
Tel:+603 - 7710 3333, Fax:+603 - 7710 3818 or E-mail at beatrice@interexpo-my.com

Exhibition: 26 May - 4 June 2006
Venue: Putra World Trade Centre, Kuala Lumpur,
Opening hours: 11am to 10pm on weekdays, 10am to 10pm on weekends
Category
Criteria
Ticket Prices
Adults
Above 12 years old
RM15.00 on weekdays
RM20.00 on weekends
Children
12 years old & below
RM5.00
Students
Produce Student Identity Card or in School Uniform
RM5.00 on weekdays only
Family
Husband & Wife accompanied by children aged 12 years old & below, up to a maximum of five children
RM30.00 on weekdays
RM40.00 on weekends
Handicapped
Produce handicapped card / physically handicapped FREE
Accompany person – FREE ( 1 person only)
More Images Below:
Last edited: