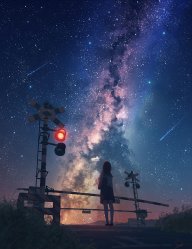 Jun 13, 2012
7,060
948
713
Fresh grad starts new job..... a (new) car is a must for them to go to work....unlikely to be tinkering with it, except when kena poison at zth.

I just to know that my retired unker neighbor gonna buy his fresh grad son a new HRV woh. His son said there are already too many honda civic on the road. Not best loh. So, this is his choice.......while the father drives an old Perdana.

Youngsters today feeling so entitled....
What kind of logic that his son had on his mind? Too many Civic on the road, so it is not best?

Tried keeping up with a HR-V on traffic light yesterday with my Wira. Able to keep side by side with it even though that HR-V seems to be accelerating fast. Only when reached 80kmh, HR-V started to pull away. Don't seemed to be that powerful for a 1.8 litre.
Drive "only". The rest neighbor unkle settle all....service, washing, insurance...etc.
Like my neighbor unkle also. Son around, but father wash his car. What the....??
Meanwhile, I'm the one who washes the cars in my house when I feel bored and the cars look dirty. Dirty cars don't feel right to me.

So true, image is everything to most people in Asia.
When it comes to cars, I don't bother about image. More into what is fun for me to drive and hopefully it just doesn't look so bad outside.
fresh grads with new cars.....

kinda true actually... have a few friends who got themselves new cars right after graduating.... sonata, polo, rcz, cx5..... god knows siapa bayar servicing/running costs.



while i still drive a 20yo junk *cries*
At least still sports car. I'm driving local made rebadged car only.
back then i dont even bother buying my car

coz whenever i crave for driving ill just drive the rally car in training place...haha

and since single...i rode bike everywhere more convenient....even till now i prefer riding...easy parking, cheap fuel, cheap roadtax, fast and efficient coz no stuck in traffic jam....

family cars also i didnt bother with new car...im total analog/manual person so...i prefer less electronic....so new car didnt even turn me on...
You got Forester which is better in performance wise than many new cars.