In the early 70's, the Skyline had achieved an important milestone in the Japanese car manufacturing when it broke the years of dominance by European & Western cars, namely the Porsches and Alfas, in the Japanese race series. This has said to have paved the way to other Japanese car manufacturers to add performance cars in their line up with the confidence gained from the Skyline's
success. Alas it can be said, if it were not for the skyline there won't be any Evo, Supras or RX7s today.
Zerotohundred.com currently hosts The Malaysian Skyline Club.
Click
here
to go to The Malaysian Skyline Club Forums
Review by:
Cheaka
In Malaysia though never been officially brought in by Nissan, we are fortunate to have Skylines on our roads. Their numbers were small to the point you would know every Skyline owner, as possession of a car with such stature & rarity would never allow one to go unnoticed. However with a sudden influx of importers and through the wide spread understanding of the Skylines legacy recently, the number of cars and owners has increased tremendously.
In light of this, a group of Skyline owners & enthusiast had decided to team up and called themselves Malaysian Skyline Club. The purpose of this clubs is:
to help members maintain and enhance their vehicle
to provide technical information to members and assist them in sourcing parts and services
to communicate and interact with similar interest clubs and owners worldwide
to organise and participate in activities such as tours, displays, social activities, meetings, technical sessions and deals on goods and services for members
to encourage and reward active participation in Club activities
to promote the awareness and appreciation of Skyline
On 20 January 2005, the Malaysian Skyline Club had its first gathering at the Sunway Extreme Park. A total of 9 Skylines and a variety of Nissan performance cars had turned up for this inaugural meet. Though the numbers of Skyline owners were small but the enthusiasm showed by them were least to say encouraging. We were also honoured by the presence of Edaran Tan Chong Motor Sdn Bhd, Christopher Tan who had given his pledge to give full support to this newly found club. The event was also graced by Tom from Zerotohundred.com whom had graciously agreed to provide us a special section in his website for our own club forum. Traffic Magazine and its crew were also there to cover this event. The night ended with a leisurely drive to Putrajaya.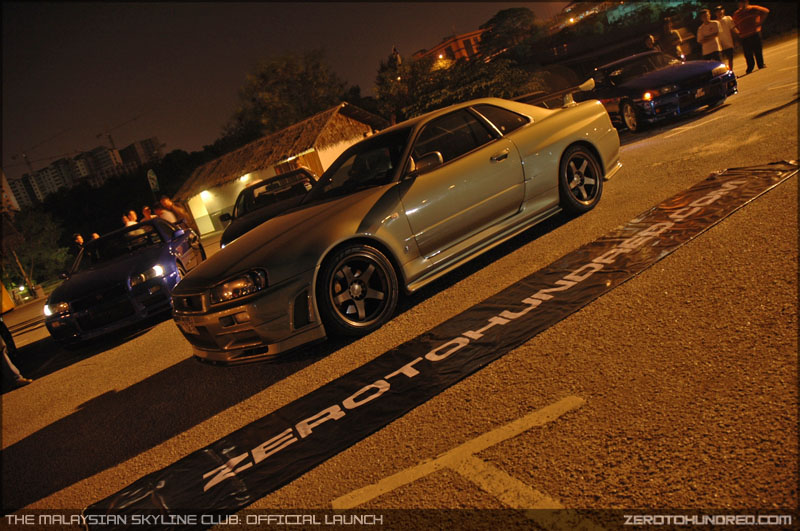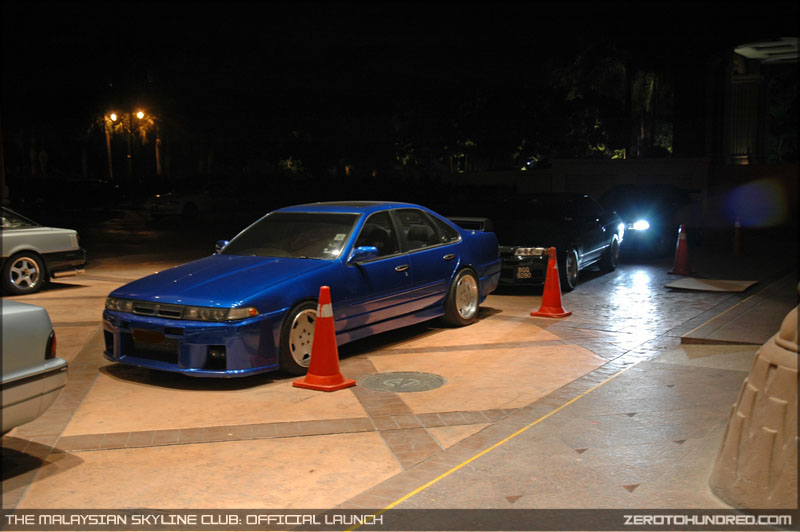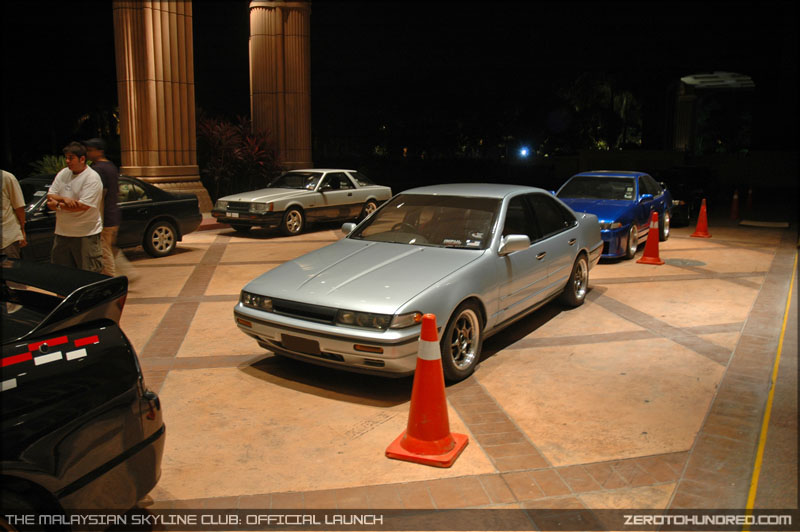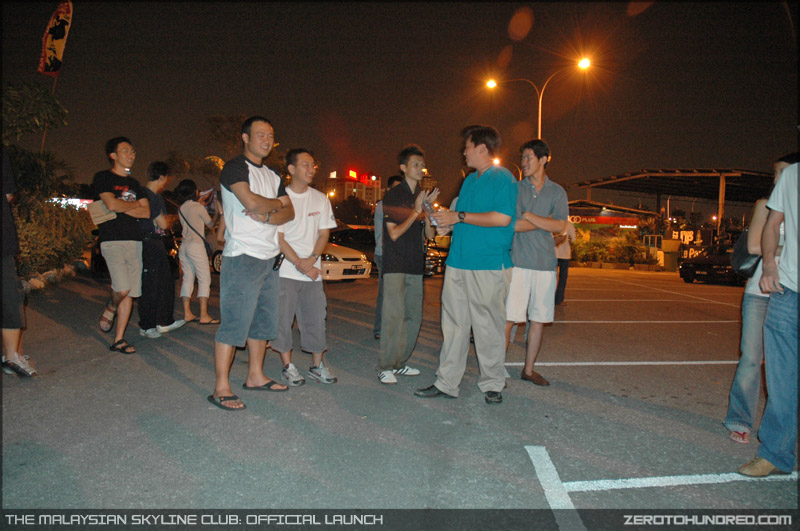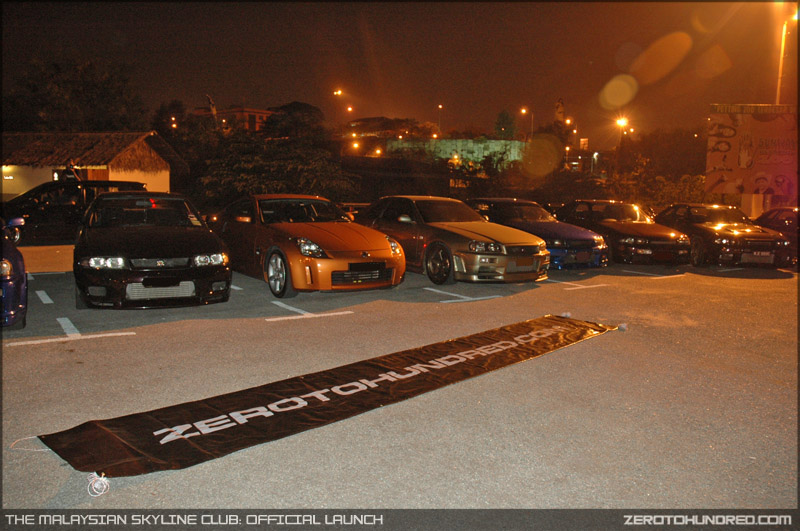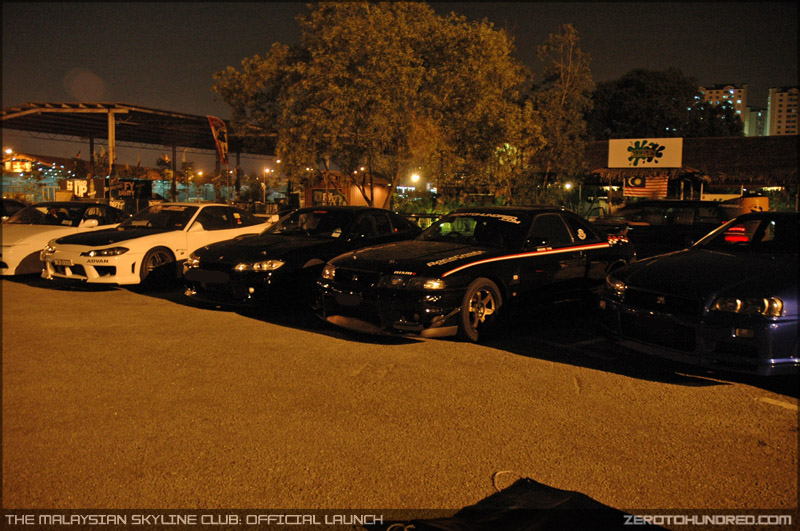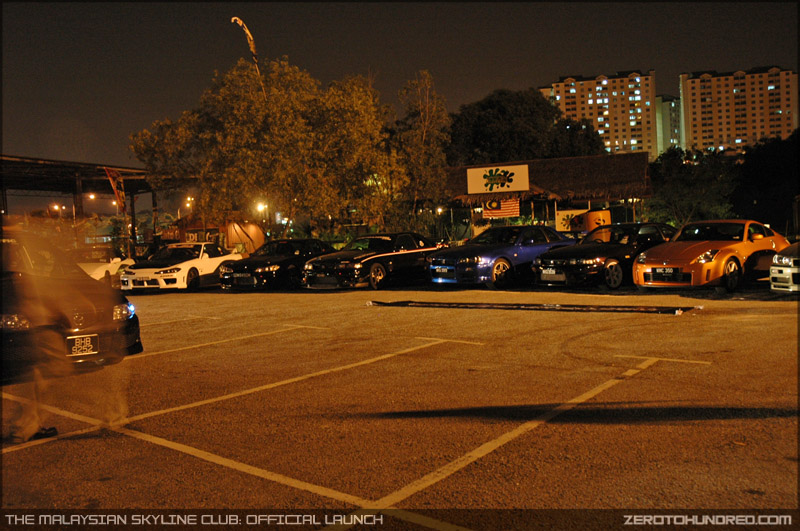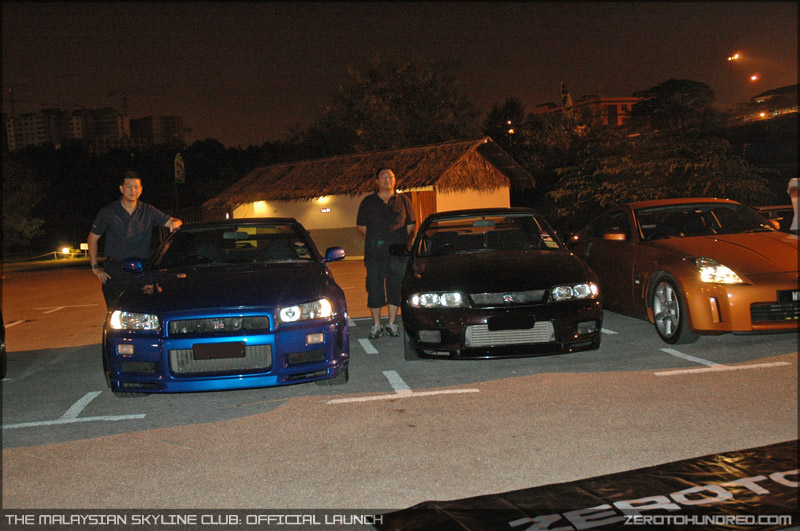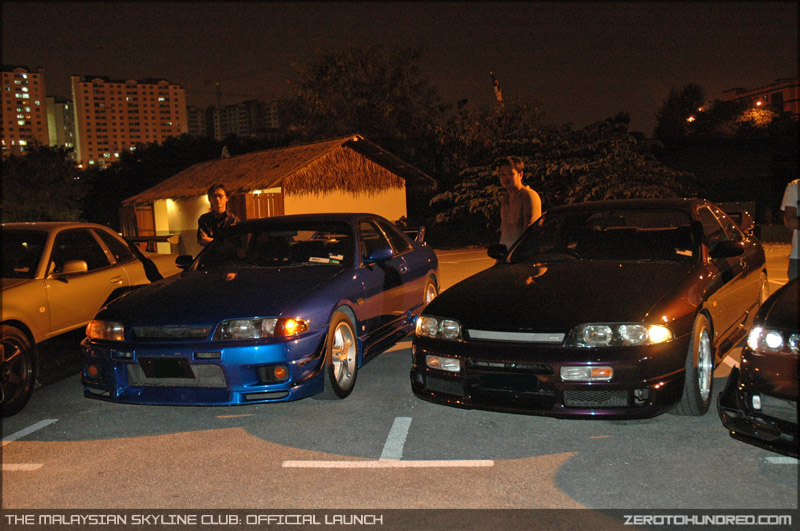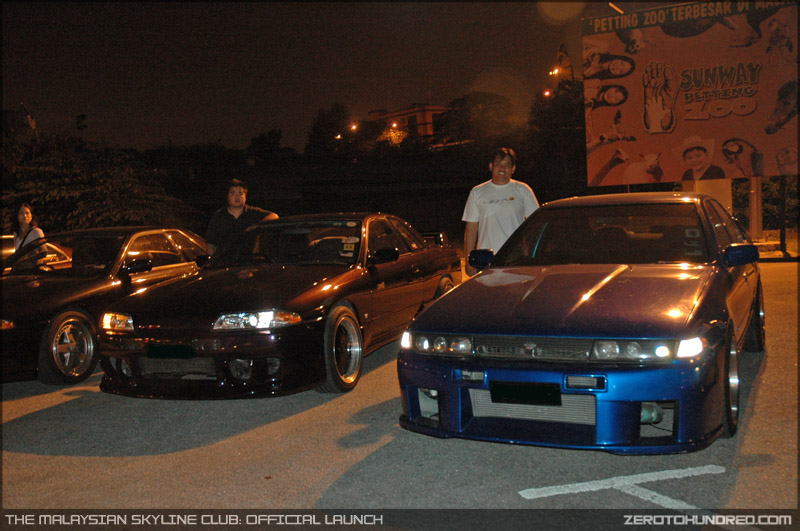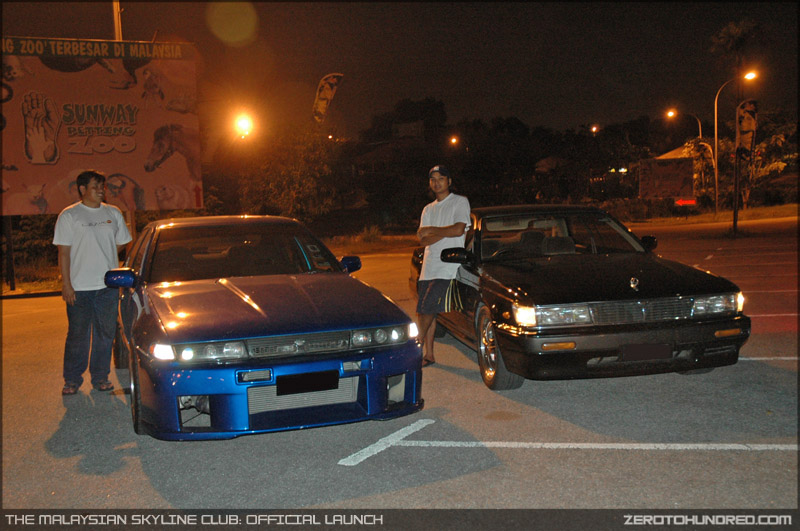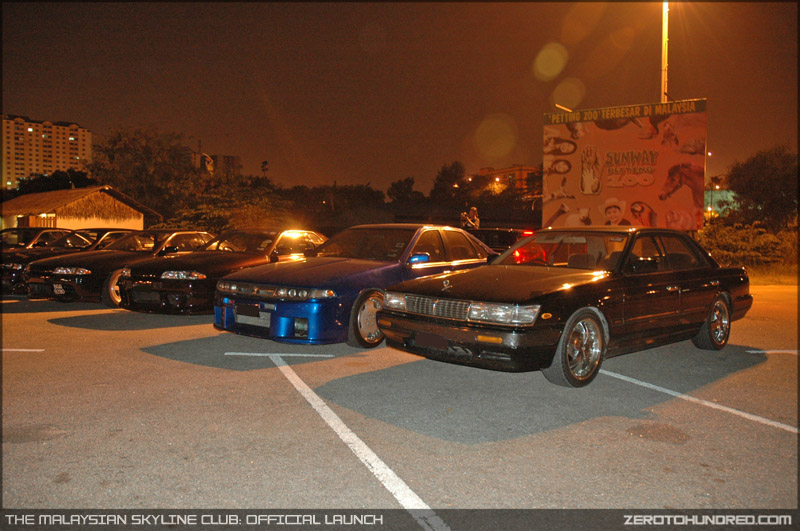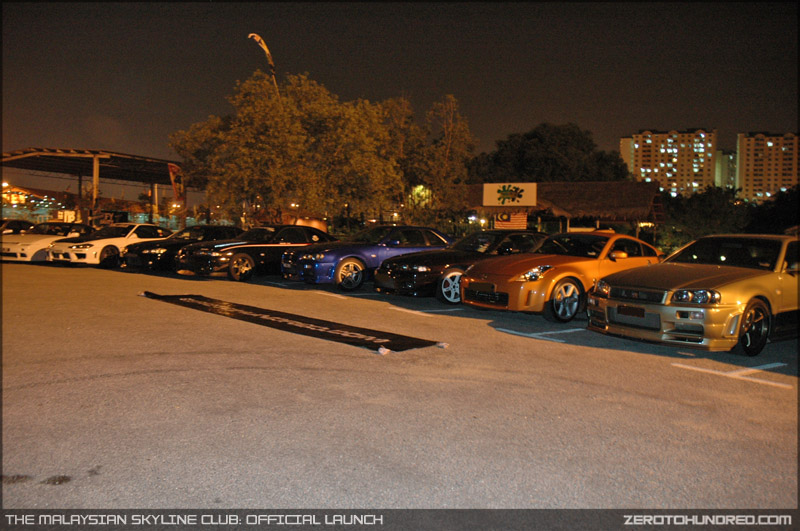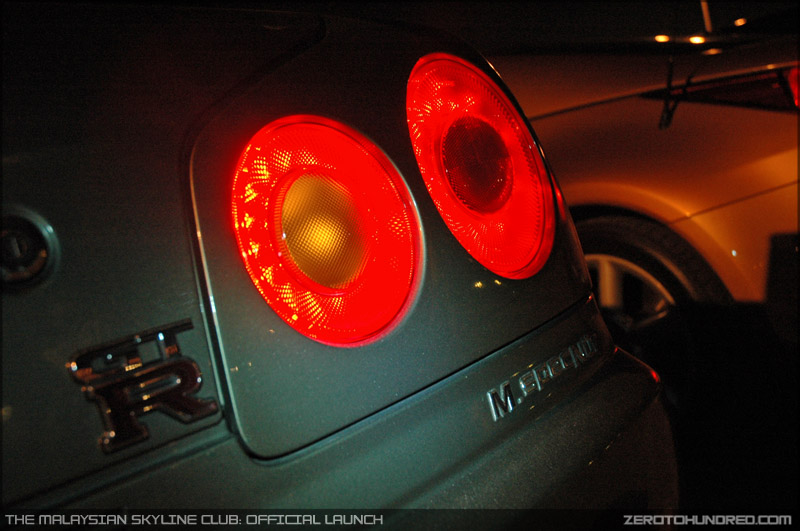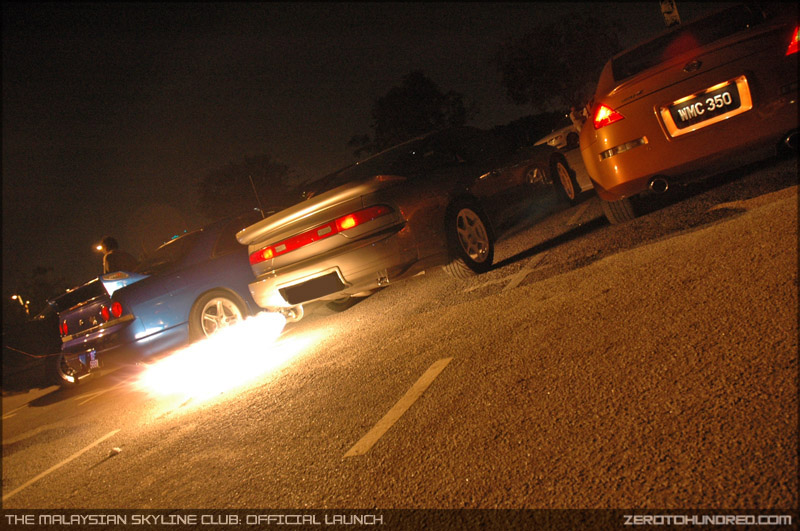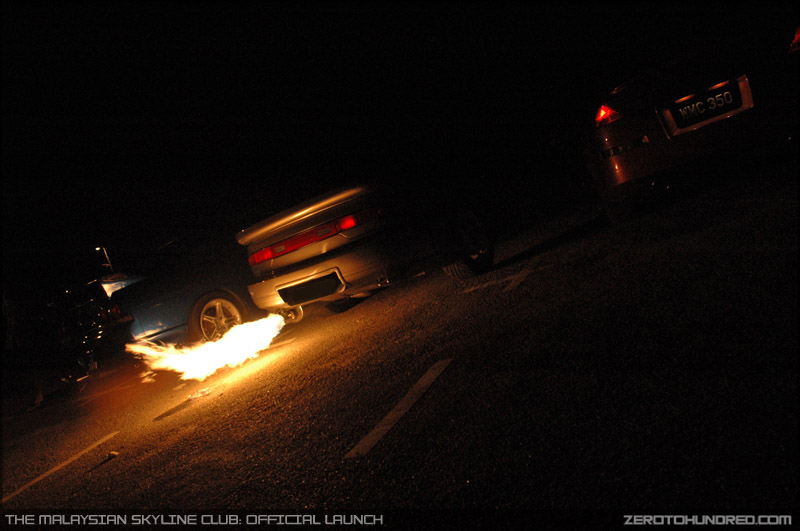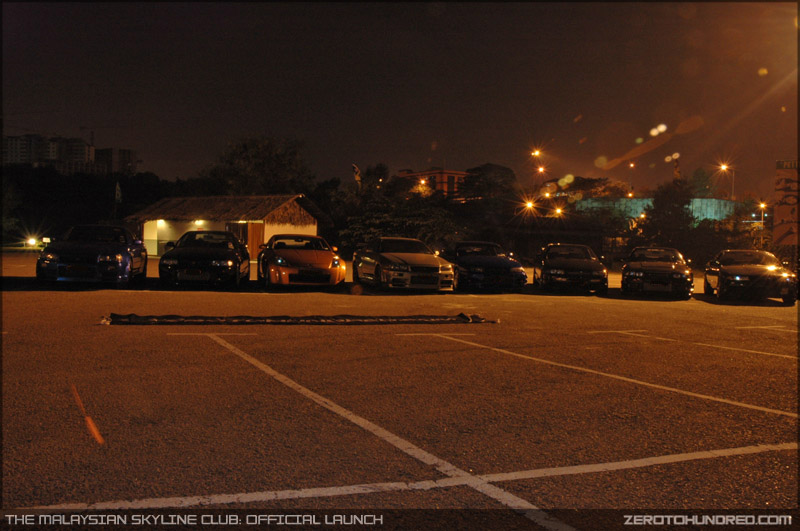 For more information of the Club, please contact Jane at
cheakah@tm.net.my
or mobile +6012 4870487