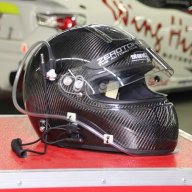 Jul 6, 2000
5,451
3,156
5,213
New i8 Roadster lands in Kuala Lumpur! - BMW Malaysia at CEPSI 2018
Yes, the first-ever BMW hybrid roadster just surfaced at the KL convention centre today in conjunction with CEPSI
2018
, the Conference of the Electric Power Supply Industry with BMW as the official E-Mobility Partner.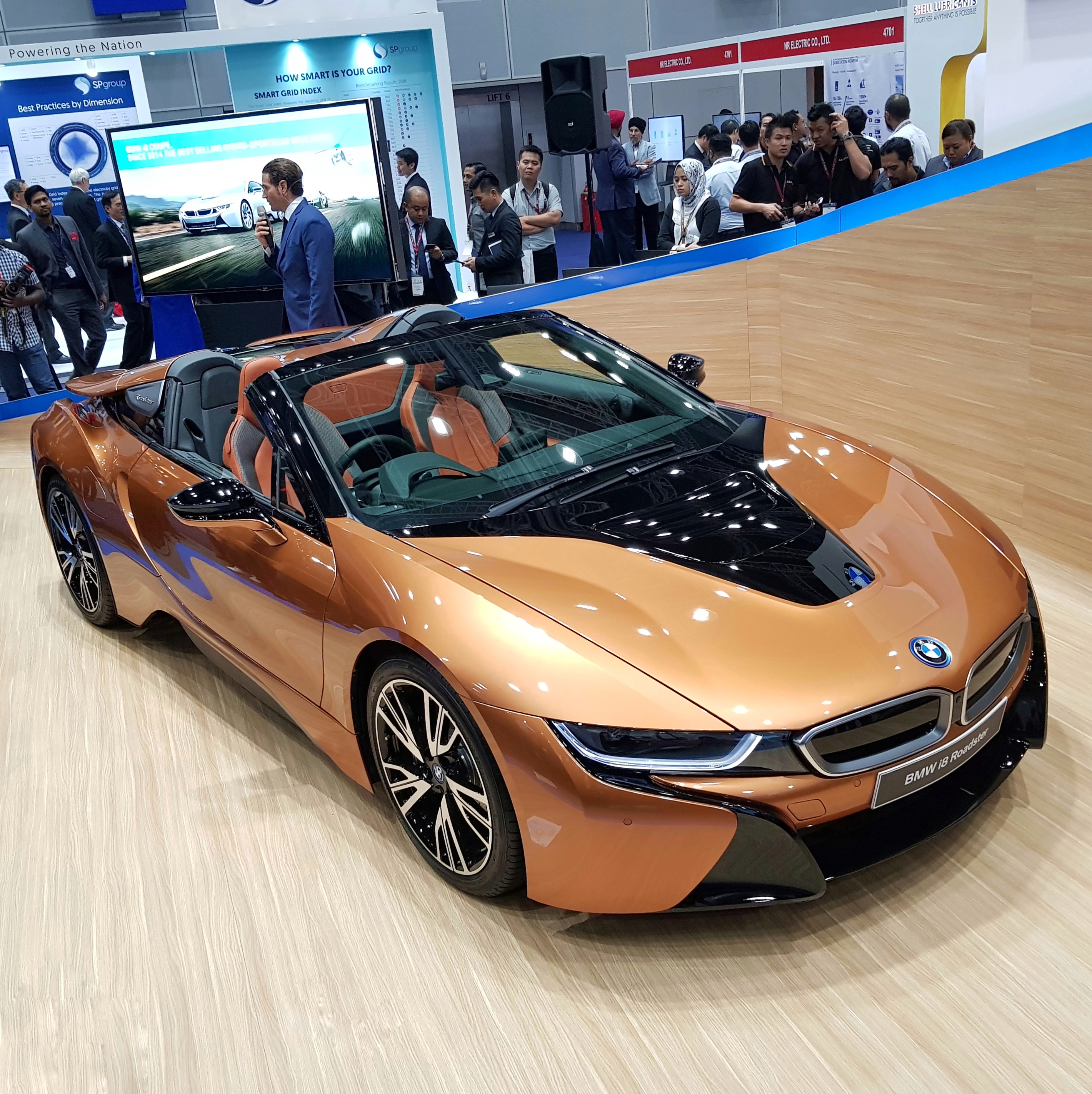 Ever Since BMW launched their i sub-brand in 2013, the car maker has had commendable success with its E-Mobility portfolio worldwide. In 2017, they've promised and delivered 100,000 electrified vehicles. Out of that, more than 82,000 electrified units were delivered in the first 8 months of 2018 – a 43.3% increase compared to the same period in 2017. BMW is now looking to achieve a delivery of 140,000 electrified vehicles in 2018.
"BMW Group Malaysia sees itself as a key industry player capable of driving and shaping the national dialogue on the Mobility of the Future. Our leadership in Electro Mobility is amply reflected in the innovative range of electrified vehicles that have been launched under the BMW Group. Our commitment to drive e-mobility forward is strengthened through our initiatives to drive innovation, local assembly capabilities, awareness on new and clean technology for the automotive industry as well as changing the infrastructure for premium vehicles in the country," said Harald Hoelzl, Managing Director and CEO of BMW Group Malaysia.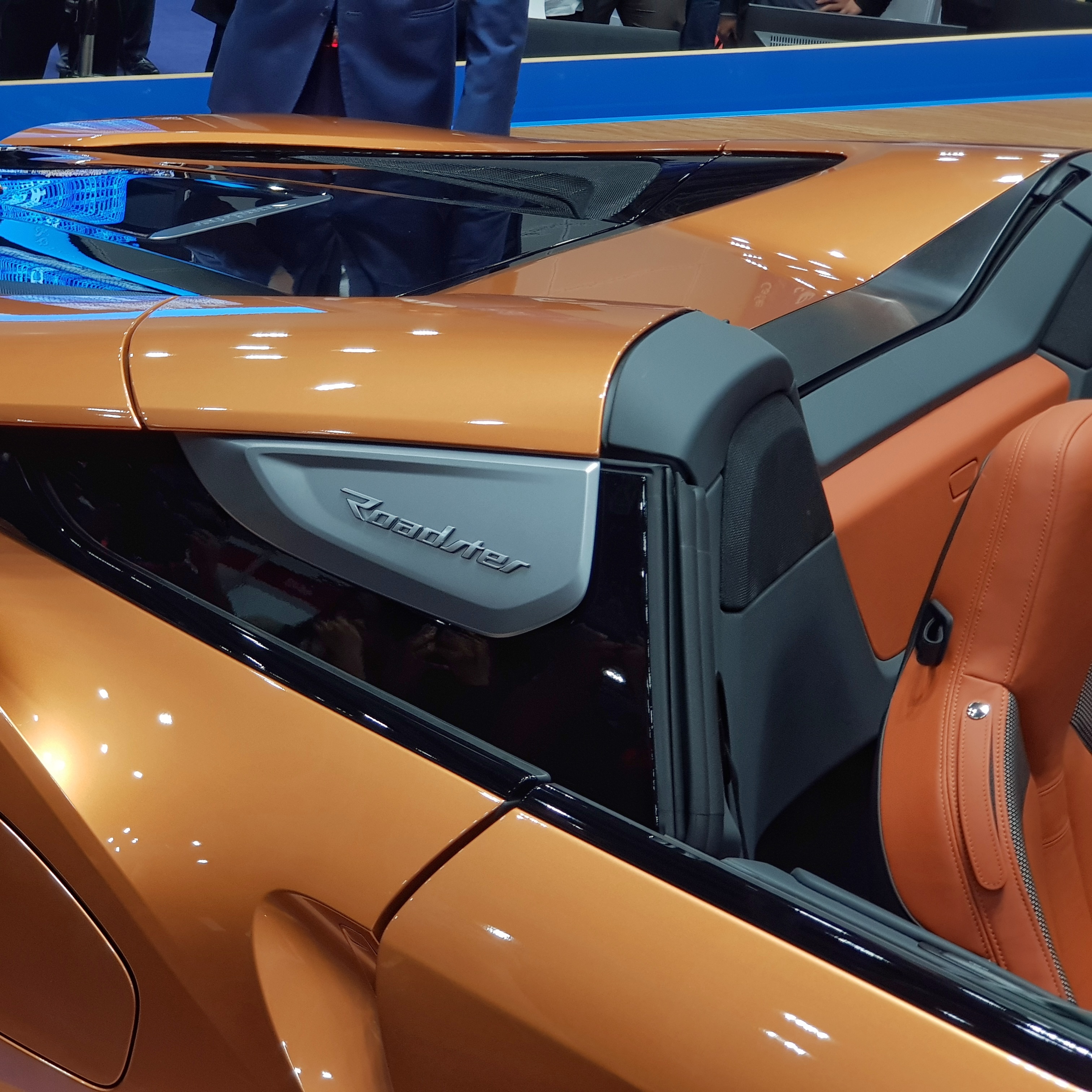 The New Roadster Roof
- Lightweight, firm, soft-top roof
- New wedge-shaped physical silhouette
- C-pillar features "Roadster" branding
- Roof is all-electric, opens and closes in 15 seconds
- Roof can be operated at speeds of up to 50km/h
- Opening the roof raises rear window by 30mm to serve as wind deflector
- Roof fully retracts into the rear end
- Mechanism enables roof to be folded, removed and stored elsewhere
- When roof is stored elsewhere, creates 100L of additional storage behind the seats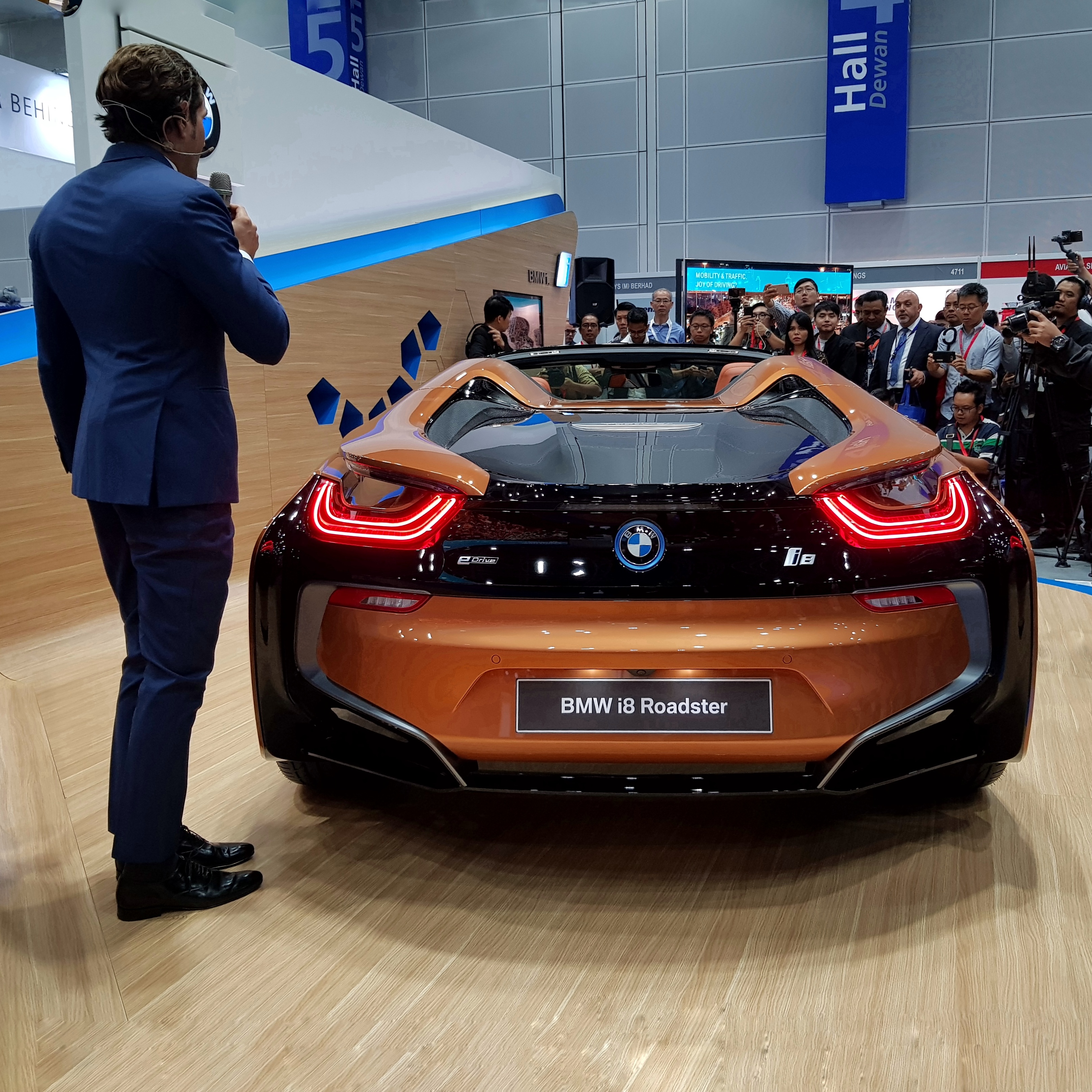 Performance
374hp combined power from petrol engine & electric motor

250kmh electronically limited top speed

4.6 secs Zerotohundred

High-voltage battery unit is located centrally in the car's underbody.

Its cell capacity has increased to 33 Ah from previous 20 Ah

Gross energy capacity has risen to 11.6 kWh from 7.1 kWh

The cell configuration has peak output of 105 kW/143 hp for quicker sprints on pure-electric power.

The i8 Roadster can be driven on electric motor alone from step-off to a speed of 105 km/h.

The petrol engine is activated at higher speeds or when even more acceleration is needed

This petrol engine is switched off far more frequently when a measured driving style is maintained.

eDrive mode allows a driving speed of up to 120 km/h on electric power alone.

The electric range of the i8 Roadster is 53km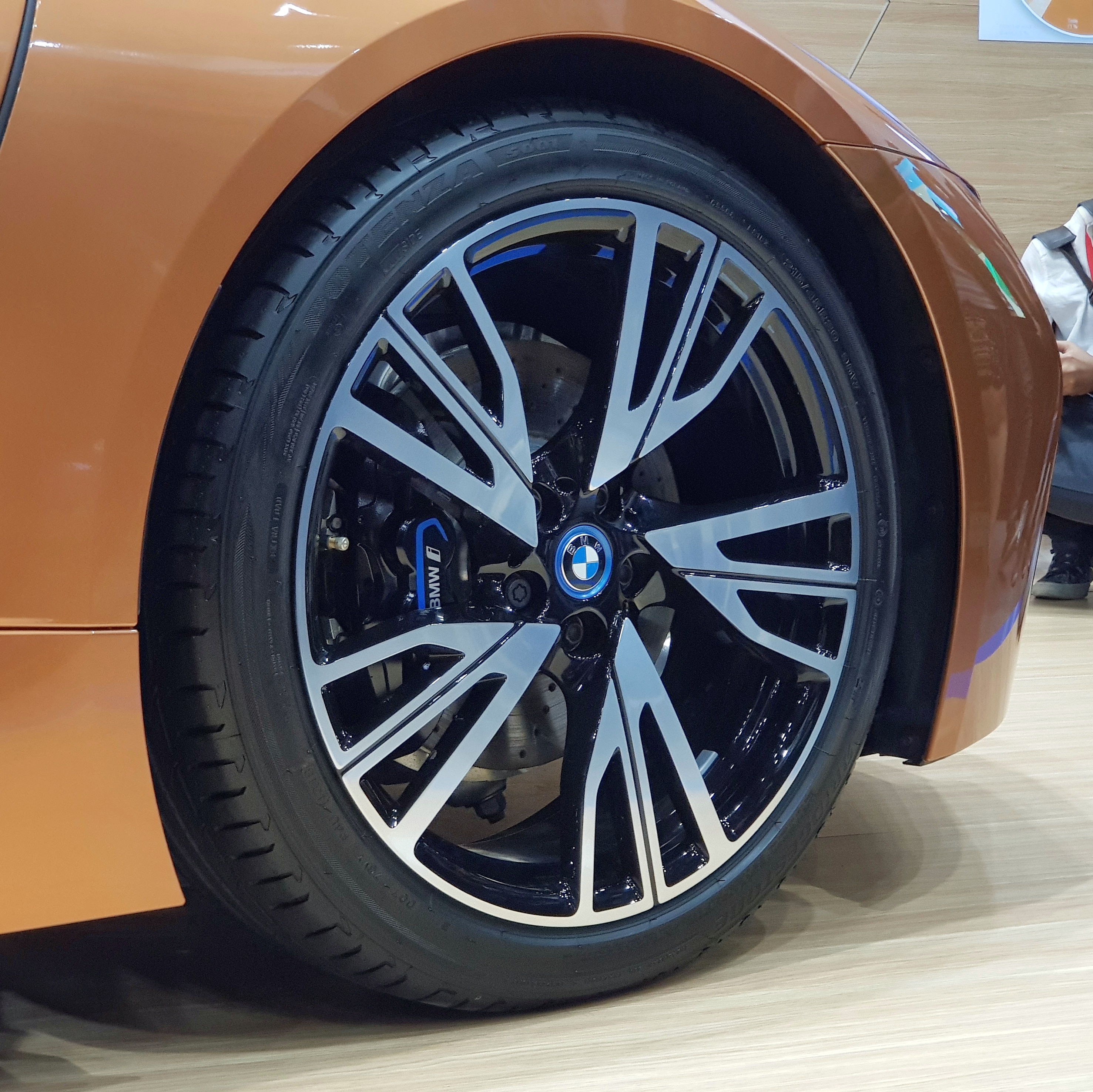 Chassis & Body
The i8 Roadster weighs 1,595kg, a remarkable figure for a convertible, hybrid car.

New LifeDrive architecture has horizontally split structure made from aluminium and carbon fiber reinforced plastic (CFRP) passenger cell

New frameless gullwing doors made of CFRP and aluminium outer shell

Front windscreen frame is made from carbon CFRP

Large cross section side skirts are made of CFRP

Body rigidity is further increased with additional struts and panels in the front and rear axles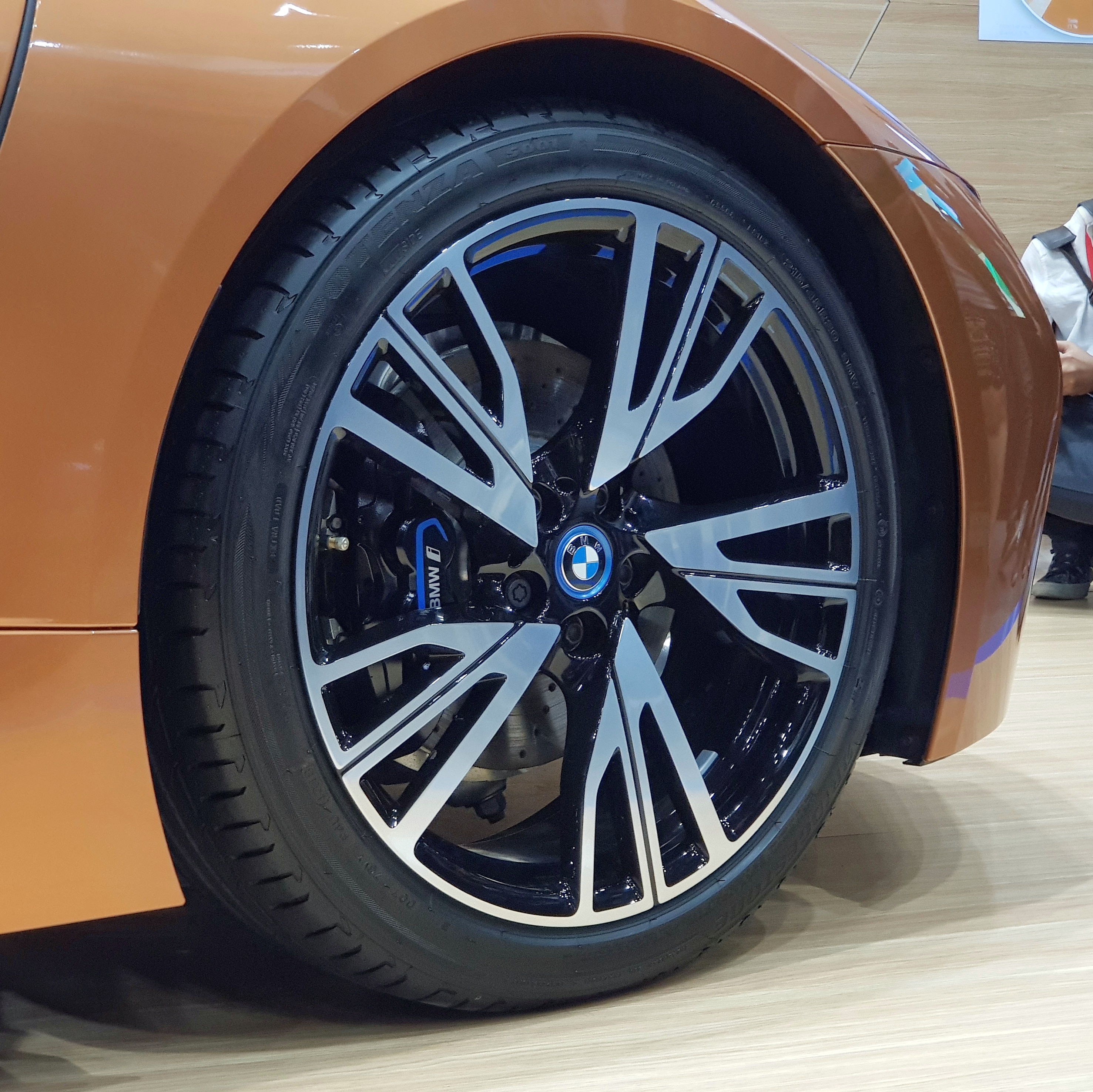 Hybrid All Wheel Drive
Electric motor drive the front wheels

231hp / 320nm 1.5L Turbo 3 cylinder petrol engine drives the front wheels

Intelligent energy management controls the hybrid-specific all wheel drive

Electric motor provides additional power boost when the i8 needs rapid acceleration

Under braking, the electric motor becomes a high voltage starter-generator to charge it's on board battery

Energy recuperation and storage ensures sufficient electricity on tap for use at all times

When route guidance is activated in the city via on board navigation, it analyses the driving route in full and obsessively tries to run on electric as much as possible to provide the most efficient city motoring
"The First-Ever BMW i8 Roadster is the ultimate icon for Mobility of the Future. The open-top hybrid two-seater sports car redefines driving enthusiasm, freedom and demonstrates e-Mobility as the visionary way forward for the convertible sports cars segment," said Hoelzl.
The i8 Roadster comes in an E-Copper Accaro interior design, and will be available at authorised BMW i dealerships from 19th September
2018
.
Continue reading the Post.
Last edited: