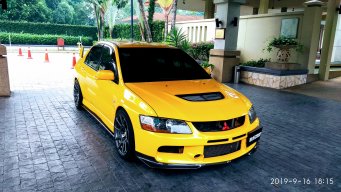 Oct 8, 2010
6,635
1,279
1,713
Haha its cool.
Anything wrong, i guess parts are still plenty for evo engines.
Yeah the engine is old, probably due for full overhaul which i had done for my previous and current motors, the 4age 20v blacktop and my current sr20ve 20v.

Maybe i should let this waja evo go and look for a recently rebuilt evo engines in other proton cars..

I was thinking, this waja only rm13k. A recently rebuilt wira and waja will costs around 20k and above. Why not i buy this waja and try my luck. If lucky can continue drive. If engine is too worn, i can always rebuilt it the way i wanted with the 7k.
Rebuilt Evo engine should be more than 7k if you want to do properly.