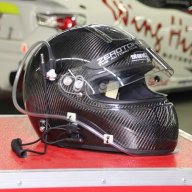 Jul 6, 2000
5,487
3,192
5,213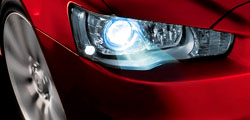 Mitsubishi launched the new Lancer GT. Now we'll bring you the most in-depth specifications list, its features and exclusive Lancer GT new videos. <b></b><b></b><b></b><b></b><b></b><b></b><b></b><b></b><b></b><b></b><b></b><b></b><b></b><b></b>
Videos
[youtube]5AmEsgkl6UA[/youtube]
The TV Commercial
[youtube]jduGkb2uIpA[/youtube]
Head to head Evo X and Lancer GT
Performance
<table id="table12" 655="" border="0" cellpadding="5" cellspacing="0" width="100%"> <tbody><tr> <td>
</td> <td>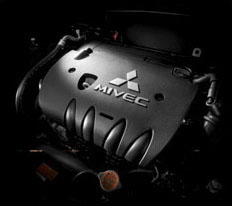 </td> </tr> <tr> <td>
2.0L Aluminium Block Engine for Lancer
2.0-liter MIVEC</td> <td valign="top">
MIVEC Technology
MIVEC (Mitsubishi Innovative Valve timing and lift Electronic Control) adjusts intake timing for optimal performance across the rev range.</td> </tr> <tr> <td> </td> <td> </td> </tr> <tr> <td 240="">
</td> <td 240="">
</td> </tr> <tr> <td 240="">
</td> <td 240="">
</td> </tr> <tr> <td colspan="2" valign="top">
CVT with INVECS-III
INVECS-III monitors road and driving conditions to automatically determine timing, or observe driver behavior to create an intelligent profile.
​
</td> </tr> <tr> <td 240=""> </td> <td 240=""> </td> </tr> <tr> <td colspan="2" valign="top">
Sports Mode with Paddle Shifters
6-step shift control that provides the automatic transmission with paddle shifters built directly into the steering wheel.

​
</td> </tr> </tbody></table> <table id="table13" 655="" border="0" cellpadding="5" cellspacing="0"> <tbody><tr> <td 655="">
</td> </tr> <tr> <td>Longer wheelbase and wider tracks than previous models, the new larger Lancer footprint means greater stability..
</td> </tr> </tbody></table> <table id="table14" 655="" border="0" cellpadding="5" cellspacing="0" width="100%"> <tbody><tr> <td 240="">
</td> <td 240="">
</td> <td 240="">
</td> </tr> <tr> <td valign="top">
</td> <td valign="top">
4-Wheel Independent Suspension. MacPherson struts and a rear multi-link system,​
</td> <td valign="top"> Rigid Body and Subframe</td> </tr> </tbody></table>
Exterior
<table id="table1" 655="" border="0" cellpadding="0" cellspacing="0"> <tbody><tr> <td> <table id="table2" 655="" border="0" cellpadding="0" cellspacing="0"> <tbody><tr> <td 90=""> </td> <td 325="">
</td> <td 240="" align="left" valign="top"> </td> </tr> </tbody></table> </td> </tr> </tbody></table>
<table id="table4" 655="" border="0" cellpadding="5" cellspacing="0" width="100%"> <tbody><tr> <td 240="" align="left">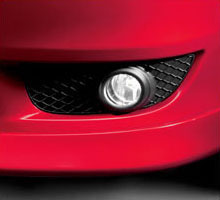 </td> <td 240="" align="left">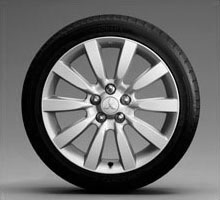 </td> <td 240="" align="left">
</td> </tr> <tr> <td align="left"> Front fog lamps (reflector-type)
</td> <td align="left"> 18-inch wheels
</td> <td align="left"> Rear Spoiler</td> </tr> <tr> <td align="left">
</td> <td align="left">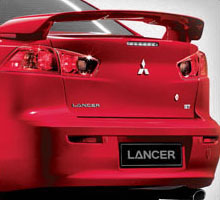 </td> <td align="left">
</td> </tr> <tr> <td align="left"> Side Skirts
</td> <td align="left"> Reverse sensor
</td> <td align="left"> Chrome Exhaust Tip</td> </tr> </tbody></table>
Interior
<table id="table5" 655="" border="0" cellpadding="5" cellspacing="0"> <tbody><tr> <td 296="">
</td> <td>
</td> </tr> <tr> <td 296="">Paddle Shifters</td> <td>Multi-information Instrumental Display</td> </tr> </tbody></table> <table id="table6" 655="" border="0" cellpadding="0" cellspacing="0"> <tbody><tr> <td 25=""> </td> <td 655="">
</td> </tr> <tr> <td> <table id="table8" 655="" border="0" cellpadding="0" cellspacing="0"> <tbody><tr> <td 470="">
</td> <td 285=""> </td> </tr> </tbody></table> </td> </tr> </tbody></table>
Source
: Mitsubishi Malaysia
<table border="0" cellpadding="0" cellspacing="0" width="630"> <tbody> <tr> <td width="620"><table border="0" cellpadding="0" cellspacing="0" width="100%"> <tbody><tr> <td bgcolor="#666666"><table style="width: 630px; height: 732px;" class="Text1" bgcolor="#ffffff" border="1" bordercolor="#cccccc" cellpadding="0" cellspacing="0"> <tbody><tr> <td rowspan="3" class="Header3" valign="top" width="20%">MODEL</td> <td class="Header3" bgcolor="#e5f2f4">Engine</td> <td class="Header3" align="center" bgcolor="#e5f2f4">2.0 MIVEC </td> </tr> <tr> <td class="Text3" bgcolor="#d0dddf" width="30%">Variant</td> <td class="Text3" align="center" bgcolor="#d0dddf" width="30%">GT</td> </tr> <tr> <td class="Text3" bgcolor="#e5f2f4"> Model code</td> <td class="Text3" align="center" bgcolor="#e5f2f4"> CY4ASTXHR</td> </tr> <tr> <td class="Header3" valign="top"> DIMENSIONS AND WEIGHT</td> <td class="Text3" bgcolor="#d0dddf" valign="top"><table border="0" cellpadding="0" cellspacing="0" width="100%"> <tbody><tr bgcolor="#e5f2f4"> <td class="Text3" bgcolor="#d0dddf">Overall length</td> <td class="Text3" align="right" bgcolor="#d0dddf">mm</td> </tr> <tr bgcolor="#e5f2f4"> <td class="Text3" bgcolor="#e5f2f4">Overall width </td> <td class="Text3" align="right">mm</td> </tr> <tr bgcolor="#d0dddf"> <td class="Text3">Overall height </td> <td class="Text3" align="right">mm</td> </tr> <tr bgcolor="#e5f2f4"> <td class="Text3"> Wheelbase</td> <td class="Text3" align="right">mm</td> </tr> <tr bgcolor="#d0dddf"> <td class="Text3">Track</td> <td class="Text3" align="right">Front/Rear mm </td> </tr> <tr bgcolor="#d0dddf"> <td class="Text3"> Ground clearance </td> <td class="Text3" align="right">mm</td> </tr> <tr bgcolor="#e5f2f4"> <td class="Text3"> Curb weight</td> <td class="Text3" align="right">kg</td> </tr> <tr bgcolor="#d0dddf"> <td class="Text3" width="60%">Gross vehicle weight </td> <td class="Text3" align="right">kg</td> </tr> <tr bgcolor="#e5f2f4"> <td class="Text3">Seating capacity</td> <td class="Text3" align="right">persons</td> </tr> </tbody></table></td> <td class="Text3" align="center" bgcolor="#d0dddf" valign="top"><table border="0" cellpadding="0" cellspacing="0" width="100%"> <tbody><tr> <td bordercolor="#CCCCCC" class="Text3" align="center" bgcolor="#d0dddf">4570</td> </tr> <tr> <td bordercolor="#CCCCCC" class="Text3" align="center" bgcolor="#e5f2f4">1760</td> </tr> <tr> <td bordercolor="#CCCCCC" class="Text3" align="center" bgcolor="#d0dddf">1490</td> </tr> <tr> <td bordercolor="#CCCCCC" class="Text3" align="center" bgcolor="#e5f2f4">2635</td> </tr> <tr> <td bordercolor="#CCCCCC" class="Text3" align="center" bgcolor="#d0dddf">1530 / 1530 </td> </tr> <tr> <td bordercolor="#CCCCCC" class="Text3" align="center" bgcolor="#d0dddf">150</td> </tr> <tr> <td bordercolor="#CCCCCC" class="Text3" align="center" bgcolor="#e5f2f4">1385</td> </tr> <tr> <td bordercolor="#CCCCCC" class="Text3" align="center" bgcolor="#d0dddf">1850</td> </tr> <tr> <td bordercolor="#CCCCCC" class="Text3" align="center" bgcolor="#e5f2f4">5</td> </tr> </tbody></table></td> </tr> <tr> <td class="Header3">PERFORMANCE</td> <td class="Text3" bgcolor="#e5f2f4"><table border="0" cellpadding="0" cellspacing="0" width="100%"> <tbody><tr bgcolor="#e5f2f4"> <td class="Text3">Max speed* </td> <td class="Text3" align="right">km/h</td> </tr> <tr bgcolor="#d0dddf"> <td class="Text3">Min. turning radius </td> <td class="Text3" align="right">m</td> </tr> </tbody></table></td> <td class="Text3" align="center" bgcolor="#e5f2f4"><table border="0" cellpadding="0" cellspacing="0" width="100%"> <tbody><tr bgcolor="#e5f2f4"> <td class="Text3" align="center">200</td> </tr> <tr bgcolor="#d0dddf"> <td class="Text3" align="center">5.0</td> </tr> </tbody></table></td> </tr> <tr> <td class="Header3" valign="top">ENGINE</td> <td class="Text3" bgcolor="#e5f2f4" valign="top"><table border="0" cellpadding="0" cellspacing="0" width="100%"> <tbody><tr bgcolor="#e5f2f4"> <td colspan="2" class="Text3"> Code </td> </tr> <tr bgcolor="#d0dddf"> <td colspan="2" class="Text3">Type</td> </tr> <tr bgcolor="#e5f2f4"> <td class="Text3" width="50%">Displacement</td> <td class="Text3" align="right" width="50%">
</td> </tr> <tr bgcolor="#e5f2f4"> <td class="Text3" bgcolor="#d0dddf" width="60%">Max. output (EEC net) </td> <td class="Text3" align="right" bgcolor="#d0dddf">kW(PS)/rpm</td> </tr> <tr bgcolor="#e5f2f4"> <td class="Text3">Max. torque (EEC net) </td> <td class="Text3" align="right">N-m(kg-m)/rpm</td> </tr> </tbody></table></td> <td class="Text3" align="center" bgcolor="#e5f2f4"><table border="0" cellpadding="0" cellspacing="0" width="100%"> <tbody><tr> <td class="Text3" align="center" bgcolor="#e5f2f4" width="50%">4B11</td> </tr> <tr> <td class="Text3" align="center" bgcolor="#d0dddf"> DOHC MIVEC 16-valve</td> </tr> <tr> <td class="Text3" align="center" bgcolor="#e5f2f4"> 1998 </td> </tr> <tr> <td class="Text3" align="center" bgcolor="#d0dddf"> 114 (155) / 6000 </td> </tr> <tr> <td class="Text3" align="center" bgcolor="#e5f2f4"> 199 (20.3) / 4250</td> </tr> </tbody></table></td> </tr> <tr> <td class="Header3" valign="top">FUEL SYSTEM </td> <td class="Text3" bgcolor="#e5f2f4"><table border="0" cellpadding="0" cellspacing="0" width="100%"> <tbody><tr bgcolor="#d0dddf"> <td width="80%">Fuel supply equipment
</td> <td width="50%">
</td> </tr> <tr bgcolor="#e5f2f4"> <td class="Text3">Fuel tank capacity
</td> <td class="Text3" align="right">Lit</td> </tr> </tbody></table></td> <td class="Text3" align="center" bgcolor="#e5f2f4"><table border="0" cellpadding="0" cellspacing="0" width="100%"> <tbody><tr align="center"> <td bgcolor="#d0dddf">ECI-MULTI (Electronically controlled multi-point fuel injection)
</td> </tr> <tr> <td class="Text3" align="center" bgcolor="#e5f2f4">59</td> </tr> </tbody></table></td> </tr> <tr> <td class="Header3" valign="top">TRANSMISSION</td> <td class="Text3" bgcolor="#d0dddf" valign="top">Type</td> <td class="Text3" align="center" bgcolor="#d0dddf"> INVECS-III CVT
CVT with Sports Mode </td> </tr> <tr> <td class="Header3">STEERING</td> <td class="Text3" bgcolor="#e5f2f4">Type</td> <td class="Text3" align="center" bgcolor="#e5f2f4"> Rack-and-pinion with hydraulic power assist</td> </tr> <tr> <td rowspan="2" class="Header3" valign="top">SUSPENSION</td> <td class="Text3" bgcolor="#d0dddf" valign="top">Front</td> <td class="Text3" align="center" bgcolor="#d0dddf"> MacPherson strut, coil springs
with stabilizer bar </td> </tr> <tr> <td class="Text3" bgcolor="#e5f2f4" valign="top">Rear</td> <td class="Text3" align="center" bgcolor="#e5f2f4"> Multi-link with stabilizer bar</td> </tr> <tr> <td rowspan="2" class="Header3" valign="top">BRAKES</td> <td class="Text3" bgcolor="#d0dddf">Front</td> <td class="Text3" align="center" bgcolor="#d0dddf"> 16" ventilated discs</td> </tr> <tr> <td class="Text3" bgcolor="#e5f2f4">Rear</td> <td class="Text3" align="center" bgcolor="#e5f2f4"> 16" discs</td> </tr> <tr> <td class="Header3">TIRES</td> <td class="Text3" bgcolor="#d0dddf">Front and rear</td> <td class="Text3" align="center" bgcolor="#d0dddf"> 215/45R18</td></tr></tbody></table></td></tr></tbody></table></td></tr></tbody> </table>
<table border="0" cellpadding="0" cellspacing="0" width="630"><tbody><tr><td>
</td> <td class="Text3" background="../images/header_line.gif">
</td> </tr> </tbody></table>
<table border="0" cellpadding="0" cellspacing="0" width="630"><tbody><tr> <td class="Text3" background="../images/header_line.gif">
</td> </tr> <tr> <td class="Text3"><table border="1" bordercolor="#cccccc" cellpadding="2" cellspacing="0" width="100%"> <tbody><tr> <td colspan="2" class="Header3" bgcolor="#ffffff">MODEL</td> <td class="Header3" align="center" bgcolor="#ffffff" width="10%">GT</td> </tr> <tr> <td rowspan="11" class="Header3" bgcolor="#ffffff" valign="top" width="15%">Exterior</td> <td class="Text3" bgcolor="#e5f2f4" width="75%"> Front grill with chrome accent </td> <td align="center" bgcolor="#e5f2f4">
</td> </tr> <tr> <td class="Text3" bgcolor="#d0dddf"> Front fog lamps (reflector-type) </td> <td align="center" bgcolor="#d0dddf">
</td> </tr> <tr> <td class="Text3" bgcolor="#e5f2f4"><table bgcolor="#e5f2f4" border="0" cellpadding="0" cellspacing="0" width="100%"> <tbody><tr> <td class="Text3" valign="top" width="21%">Headlamps</td> <td class="Text3" width="79%"> - Halogen with auto-off system </td> </tr> </tbody></table></td> <td align="center" bgcolor="#e5f2f4" valign="middle">
</td> </tr> <tr> <td class="Text3" bgcolor="#d0dddf">Variable intermittent wipers and washers
</td> <td align="center" bgcolor="#d0dddf" valign="middle">
</td> </tr> <tr> <td class="Text3" bgcolor="#e5f2f4"><table bgcolor="#e5f2f4" border="0" cellpadding="0" cellspacing="0" width="100%"> <tbody><tr> <td class="Text3" valign="top" width="24%">Tires and wheels </td> <td class="Text3" width="79%"> - 215 / 45R18 tires 18" light alloy wheels
</td> </tr> </tbody></table></td> <td bgcolor="#e5f2f4"><table bgcolor="#e5f2f4" border="0" cellpadding="0" cellspacing="0" width="100%"> <tbody><tr> <td class="Text3" align="center">
</td> </tr> </tbody></table></td> </tr> <tr> <td class="Text3" bgcolor="#d0dddf"><table bgcolor="#d0dddf" border="0" cellpadding="0" cellspacing="0" width="100%"> <tbody><tr> <td rowspan="2" class="Text3" valign="top" width="21%">Windows</td> <td class="Text3">- Laminated green windshield</td> </tr> <tr> <td class="Text3" width="79%">- UV absorbing glass (front doors)
</td> </tr> </tbody></table></td> <td align="center" bgcolor="#d0dddf" valign="middle"><table bgcolor="#d0dddf" border="0" cellpadding="0" cellspacing="0" width="100%"> <tbody><tr> <td class="Text3" align="center">
</td> </tr> <tr> <td class="Text3" align="center">
</td> </tr> </tbody></table></td> </tr> <tr> <td class="Text3" bgcolor="#e5f2f4">Color-keyed power door mirrors
</td> <td align="center" bgcolor="#e5f2f4" valign="middle">
</td> </tr> <tr> <td class="Text3" bgcolor="#d0dddf">Color-keyed door handles </td> <td align="center" bgcolor="#d0dddf">
</td> </tr> <tr> <td class="Text3" bgcolor="#e5f2f4"> Color-keyed front and side airdam extensions</td> <td align="center" bgcolor="#e5f2f4">
</td> </tr> <tr> <td class="Text3" bgcolor="#d0dddf">Rear spoiler
</td> <td align="center" bgcolor="#d0dddf" valign="middle">
</td> </tr> <tr> <td class="Text3" bgcolor="#e5f2f4"> Chrome exhaust finisher</td> <td align="center" bgcolor="#e5f2f4">
</td> </tr> <tr> <td rowspan="7" class="Header3" bgcolor="#ffffff" valign="top"> Cockpit</td> <td class="Text3" bgcolor="#d0dddf"><table bgcolor="#d0dddf" border="0" cellpadding="0" cellspacing="0" width="100%"> <tbody><tr> <td rowspan="2" class="Text3" valign="top" width="21%">Steering wheel </td> <td class="Text3">- 3-spoke leather-wrapped with audio controls and airbag </td> </tr> <tr> <td class="Text3" width="79%">- Power steering
</td> </tr> </tbody></table></td> <td align="center" bgcolor="#d0dddf"><table bgcolor="#d0dddf" border="0" cellpadding="0" cellspacing="0" width="100%"> <tbody><tr> <td class="Text3" align="center">
</td> </tr> <tr> <td class="Text3" align="center">
</td> </tr> </tbody></table></td> </tr> <tr><td class="Text3" bgcolor="#e5f2f4">Leather-wrapped gearshift knob and parking brake lever</td> <td align="center" bgcolor="#e5f2f4">
</td> </tr> <tr> <td class="Text3" bgcolor="#d0dddf"> Gate type gear shift with 6-speed sports mode</td> <td align="center" bgcolor="#d0dddf">
</td> </tr> <tr> <td class="Text3" bgcolor="#e5f2f4"> Chrome-plated air outlet knob</td> <td align="center" bgcolor="#e5f2f4">
</td> </tr> <tr> <td class="Text3" bgcolor="#d0dddf"> Steering wheel mounted magnesium paddle shifters</td> <td align="center" bgcolor="#d0dddf">
</td> </tr> <tr> <td class="Text3" bgcolor="#e5f2f4"> Back-lit meters with speedometer, tachometer and rheostat</td> <td align="center" bgcolor="#e5f2f4">
</td> </tr> <tr> <td class="Text3" bgcolor="#d0dddf"> Multi-information display</td> <td align="center" bgcolor="#d0dddf">
</td> </tr> <tr bgcolor="#e5f2f4"> <td rowspan="3" class="Header3" bgcolor="#ffffff" valign="top">Seats</td> <td class="Text3">Full Nappa leather sport-type seats</td> <td><table bgcolor="#e5f2f4" border="0" cellpadding="0" cellspacing="0" width="100%"> <tbody><tr> <td class="Text3" align="center">
</td> </tr> </tbody></table></td> </tr> <tr> <td class="Text3" bgcolor="#d0dddf"><table bgcolor="#d0dddf" border="0" cellpadding="0" cellspacing="0" width="100%"> <tbody><tr> <td class="Text3" valign="top" width="20%">Front seats </td> <td class="Text3" width="80%"> - Height adjuster for driver's seat </td> </tr> </tbody></table></td> <td bgcolor="#d0dddf"><table bgcolor="#d0dddf" border="0" cellpadding="0" cellspacing="0" width="100%"> <tbody><tr> <td class="Text3" align="center">
</td> </tr> </tbody></table></td> </tr> <tr> <td class="Text3" bgcolor="#e5f2f4"><table bgcolor="#e5f2f4" border="0" cellpadding="0" cellspacing="0" width="100%"> <tbody><tr> <td rowspan="2" class="Text3" valign="top" width="20%">Rear seats</td> <td class="Text3" width="80%"> - Trunk-through and center armrest with cup holders</td> </tr> <tr> <td class="Text3">- 60:40 split seatback with height adjustable headrest x 2
</td> </tr> </tbody></table></td> <td bgcolor="#e5f2f4"><table bgcolor="#e5f2f4" border="0" cellpadding="0" cellspacing="0" width="100%"> <tbody><tr> <td class="Text3" align="center">
</td> </tr> <tr> <td class="Text3" align="center">
</td> </tr> </tbody></table></td> </tr> <tr> <td rowspan="6" class="Header3" bgcolor="#ffffff" valign="top"> Interior</td> <td class="Text3" bgcolor="#d0dddf">Driver's footrest
</td> <td align="center" bgcolor="#d0dddf">
</td> </tr> <tr><td class="Text3" bgcolor="#e5f2f4">Vanity mirrors with lids and ticket holders for driver's and front passenger's sunvisors</td> <td bgcolor="#e5f2f4"><table bgcolor="#e5f2f4" border="0" cellpadding="0" cellspacing="0" width="100%"> <tbody><tr> <td class="Text3" align="center">
</td> </tr> </tbody></table></td> </tr><tr> <td class="Text3" bgcolor="#d0dddf"> Chrome-plated door handles</td> <td align="center" bgcolor="#d0dddf">
</td> </tr> <tr> <td class="Text3" bgcolor="#e5f2f4"><table bgcolor="#e5f2f4" border="0" cellpadding="0" cellspacing="0" width="100%"> <tbody><tr> <td rowspan="2" class="Text3" valign="top" width="20%">Floor console box</td> <td class="Text3" width="80%">- Console box with lid</td> </tr> <tr> <td class="Text3">- Cigarette lighter and cup holder for front seats
</td> </tr> </tbody></table></td> <td align="center" bgcolor="#e5f2f4"><table bgcolor="#e5f2f4" border="0" cellpadding="0" cellspacing="0" width="100%"> <tbody><tr> <td class="Text3" align="center">
</td> </tr> <tr> <td class="Text3" align="center">
</td> </tr> </tbody></table></td> </tr> <tr> <td class="Text3" bgcolor="#d0dddf"> Retractable assist grip x 3</td> <td align="center" bgcolor="#d0dddf">
</td> </tr> <tr> <td class="Text3" bgcolor="#e5f2f4"> Front map lamp</td> <td align="center" bgcolor="#e5f2f4">
</td> </tr> <tr> <td rowspan="7" class="Header3" bgcolor="#ffffff" valign="top" width="15%">Safety & Security </td> <td class="Text3" bgcolor="#d0dddf">ABS with EBD and brake-assist </td> <td align="center" bgcolor="#d0dddf">
</td> </tr> <tr> <td class="Text3" bgcolor="#e5f2f4" width="75%"><table bgcolor="#e5f2f4" border="0" cellpadding="0" cellspacing="0" width="100%"> <tbody><tr> <td class="Text3" valign="top" width="20%">SRS airbags</td> <td class="Text3" width="80%"> - Driver's and front passenger's dual-stage</td> </tr> </tbody></table></td> <td align="center" bgcolor="#e5f2f4">
</td> </tr> <tr> <td class="Text3" bgcolor="#d0dddf"><table bgcolor="#d0dddf" border="0" cellpadding="0" cellspacing="0" width="100%"> <tbody><tr> <td rowspan="4" class="Text3" valign="top" width="20%">Seatbelts</td> <td class="Text3" width="80%"> - Front 3-point ELR x 2 and height-adjustable seatbelt anchors</td> </tr> <tr> <td class="Text3">- Front seatbelt pre-tensioners and force limiters
</td> </tr> <tr> <td class="Text3">- Rear 3-point ELR x 2 and 2-point center lapbelt x 1
</td> </tr> </tbody></table> </td> <td align="center" bgcolor="#d0dddf"><table bgcolor="#d0dddf" border="0" cellpadding="0" cellspacing="0" width="100%"> <tbody><tr> <td class="Text3" align="center">
</td> </tr> <tr> <td class="Text3" align="center">
</td> </tr> <tr> <td class="Text3" align="center">
</td> </tr> </tbody></table></td> </tr> <tr> <td class="Text3" bgcolor="#e5f2f4">High-mount stop lamp on trunk lid</td> <td align="center" bgcolor="#e5f2f4">
</td> </tr> <tr> <td class="Text3" bgcolor="#d0dddf"> Engine immobilizer</td> <td align="center" bgcolor="#d0dddf">
</td> </tr> <tr> <td class="Text3" bgcolor="#e5f2f4">Security alarm</td> <td align="center" bgcolor="#e5f2f4" valign="middle">
</td> </tr> <tr> <td class="Text3" bgcolor="#d0dddf">Child-protection rear door locks
</td> <td align="center" bgcolor="#d0dddf" valign="middle">
</td> </tr> <tr> <td rowspan="5" class="Header3" bgcolor="#ffffff" valign="top">Functional</td> <td class="Text3" bgcolor="#e5f2f4">Fully automatic air conditioner
</td> <td bgcolor="#e5f2f4">
</td> </tr> <tr> <td class="Text3" bgcolor="#d0dddf"> Power windows</td> <td bgcolor="#d0dddf">
</td> </tr> <tr> <td class="Text3" bgcolor="#e5f2f4"> Central door locking system</td> <td align="center" bgcolor="#e5f2f4">
</td> </tr> <tr> <td class="Text3" bgcolor="#d0dddf">Keyless entry system with remote trunk lid opener</td> <td align="center" bgcolor="#d0dddf">
</td> </tr> <tr> <td class="Text3" bgcolor="#e5f2f4"> Reverse sensor</td> <td align="center" bgcolor="#e5f2f4">
</td> </tr> <tr> <td rowspan="4" class="Header3" bgcolor="#ffffff" valign="top">Audio</td> <td class="Text3" bgcolor="#d0dddf"><table bgcolor="#d0dddf" border="0" cellpadding="0" cellspacing="0" width="100%"> <tbody><tr> <td class="Text3" valign="top" width="20%">Speakers</td> <td class="Text3" width="80%"> - 6 (4 speakers and 2 tweeters)</td> </tr> </tbody></table> </td> <td bgcolor="#d0dddf">
</td> </tr> <tr> <td class="Text3" bgcolor="#e5f2f4"> Roof antenna</td> <td bgcolor="#e5f2f4">
</td> </tr> <tr> <td class="Text3" bgcolor="#d0dddf"> AM/FM radio and 6-CD / MP3 player</td> <td bgcolor="#d0dddf">
</td></tr></tbody></table></td></tr></tbody></table>