Mercedes-Benz wants desperately in on the premium hatchback segment, even more so with their A-Class B-Class and C-Class in order to get into contention with Audi's RS3 and BMW's M135i.
<!--more-->And so Mercedes is preparing to launch their A45 AMG sometime next year with 330bhp and 407Nm of torque, all from a transverse four-potter 2.0L turbo mill, all thanks to the AMG High-Performance Engines department that helps to supply F1 engines to the likes of McLaren and Force India.
A 7-speed duel-clutch gearbox will be mated to the engine with all that power being transmitted to all four wheels, with the rear receiving the bulk of power supply for that rear-wheel drive handling characteristic.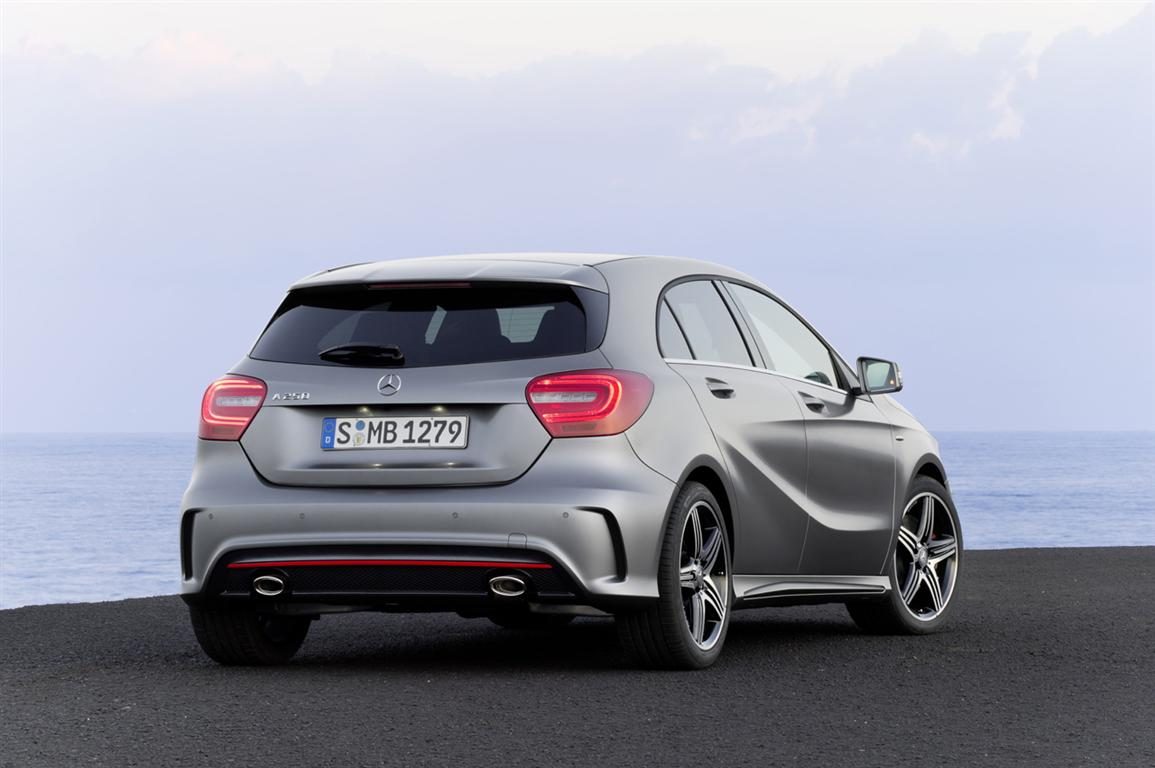 Of course, there's going to be a suspension tune-up for the A45, as will there be an aero-kit nicely engineered by AMG, a start/stop function, regenerative braking and up-rated brakes to help bring you back down to a standstill from your 5.0s century sprint.
Source:
Autocar