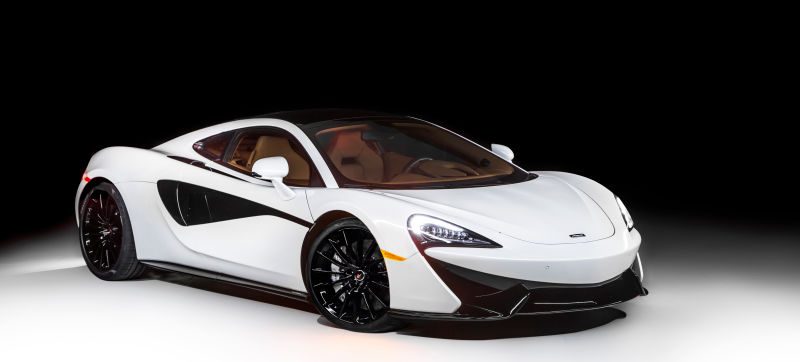 McLaren Special Operations, MSO will uncover their first 570GT to receive it's special treatment at this week's Pebble Beach Concours d'Elegance.
The McLaren 570GT by MSO concept will add an array of design, technology and luxury features onto the British sport-car maker's 'affordable' grand-touring car.
Exterior


The 570GT by MSO concept is bathed in a clean Pearl White paint, contrasted with MSO's Piano Black package on the side scoops, front and rear lower elements and wheels in shiny black paint.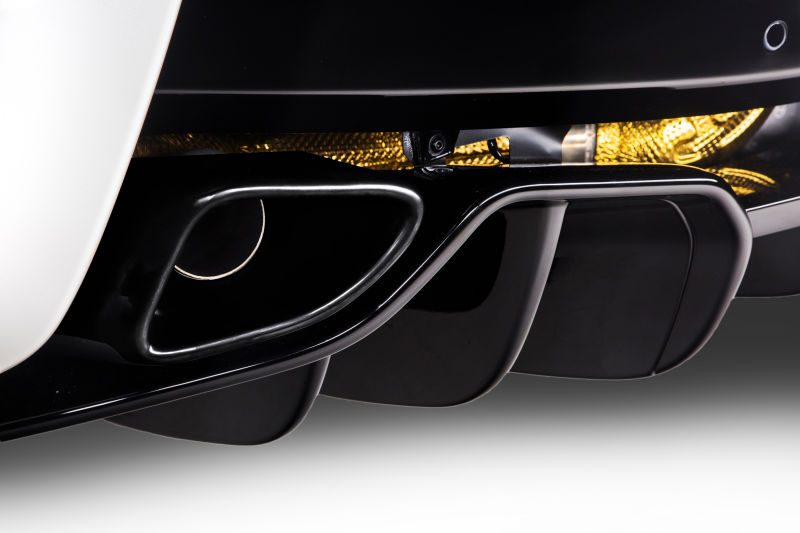 Peeking out from the concept's rear end is the exhaust heat shield, finished in a golden titanium nitride tint, which adds fine detail to the area. The shield protects its titanium exhaust system, that McLaren claims is 30% lighter than the steel unit on the standard 570GT.
Interior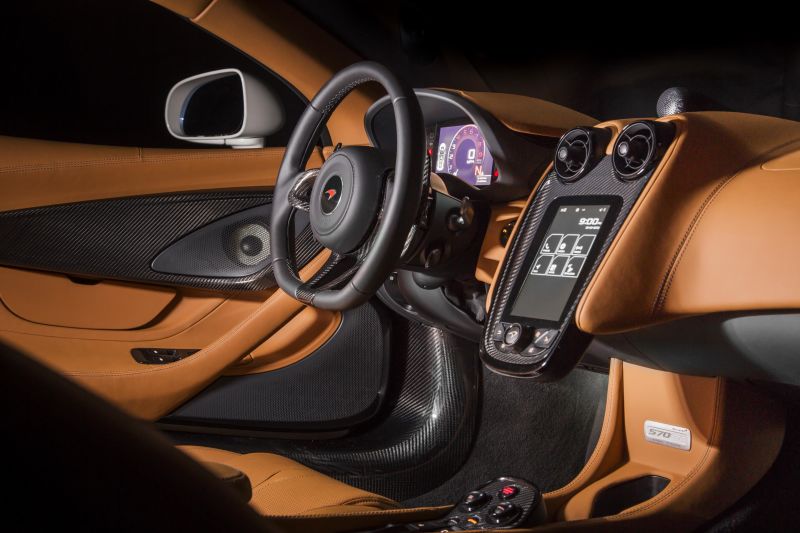 In the cabin, the MSO concept is surrounded by a 12-speaker Bowers & Wilkins audio system.
There are also gloss black and exposed carbon-fibre trim pieces everywhere around the exterior's respective black and exposed carbon-fibre details.
The rear window hatch on the McLaren 570GT is a uniquely cool feature, which opens sideways instead of forwards like conventional hatches.
Electro Chromic Roof
The MSO concept also adds Electro-Chromic Roof with tinting feature to the rear window hatch that can be adjusted to 5 pre-defined points from almost clear to a rich, dark tint, adding a further level of comfort, privacy and protection for occupants.
Engine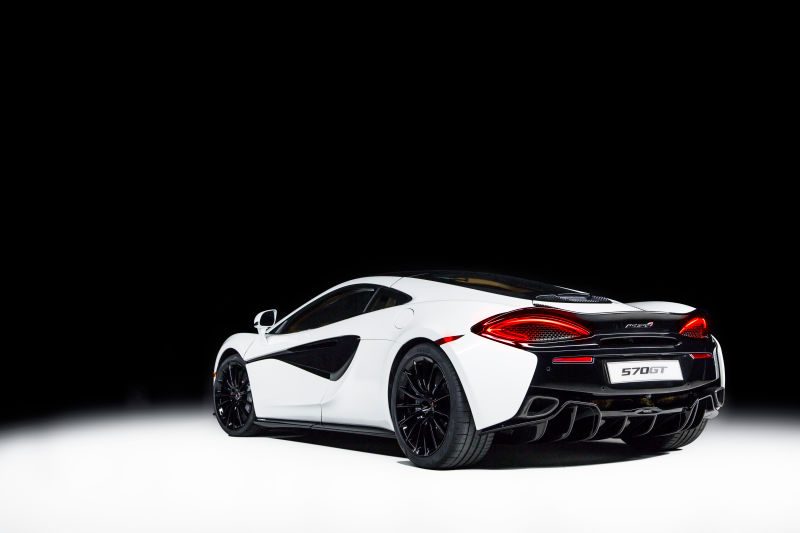 No changes on the powerplant however, as the 570GT by MSO concept will retain the 562hp 3.8-litre twin-turbo V8 as on the production 570GT.