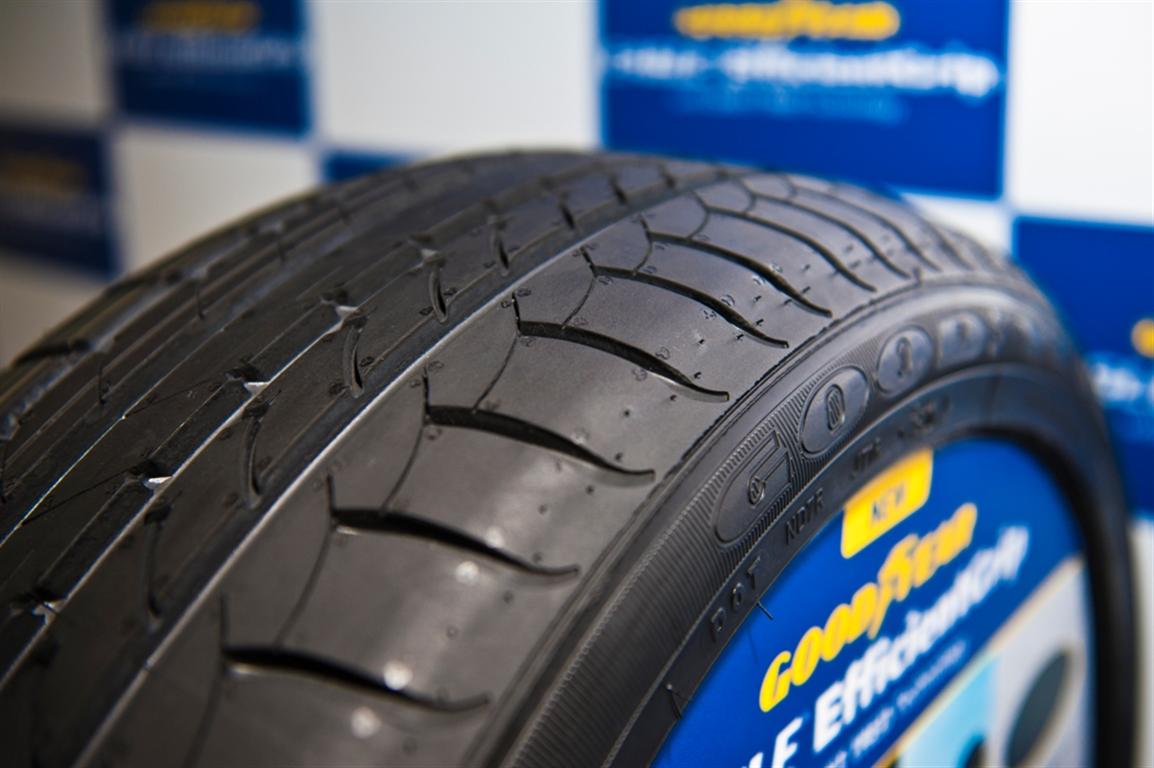 Goodyear Malaysia organised a short route around Cyberjaya so we could try out their latest tyre, the Goodyear Eagle EfficientGrip, in order to experience the qualities of what makes this particular tyre quiet, comfortable, yet sporty.
<!--more-->We were provided a Toyota Camry that had been outfitted with the EfficientGrip, which Goodyear is claiming that these are The most quietest and comfortable tyres they've ever manufactured yet, thanks to their latest technological innovation, Quiet TRED.
The route included a combination of low-high speed (within the speed limit of course) driving as well as a section of uneven-rough road surfaces.
As with new tyres, they are usually quiet, especially with the Camry's arguably well insulated cabin and comfortable suspension, it was hard to notice at first. It wasn't until we reached the driver-change location, where the rough road surface gave it a real test in terms of the car's build quality, which helps to suss out imperfections. And it is usually at this point that we find many tyre brands would be transferring noise and vibrations into the car.
Fortunately, this wasn't the case, and it was there that we concluded that the tyres were indeed very much impressive in terms of noise and comfort.
Goodyear is claiming that their 'Quiet Tred' technology on their EfficientGrip tyre possesses a closed shoulder design which doesn't just reduce tyre noise, but in addition, it also helps to reduce tyre wear. The explanation is that a balanced block distribution facilitates for a smoother tread block and hence lowers the impact noise.
The design of the tyre's edge helps to gradually reduce the block's stiffness lowering the block vibrations (lowering wear and tear) and further lowering noise.
The remaining tyre noise is further reduced by an internal active vibration dampening carcass, which is a stiff base under the tread that has an absorbing rubber gum strip, further reducing the impact of road irregularities.
Based on tests conducted on a 205/55 R16 sized tyre, Goodyear confidently claims that their EfficientGrip tyre is capable of outperforming a leading competitor in terms of
wet-braking
that was conducted by TÜV SÜD Automotive GmbH in Mireval, on a low grip asphalt surface, by 1.7m.
In terms of fuel economy, it always comes down to the tyre's rolling resistance and with every 10% reduction on rolling resistance for any tyre, that can translate to between a 2-3% increase in terms of fuel economy.
Starting price for the Goodyear Eagle EfficientGrip begins at RM400 and rim-size availability ranges from 15" to 18":
CLICK HERE FOR MORE PICTURES!
Last edited: