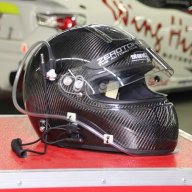 Jul 6, 2000
5,524
3,201
5,213
It's been too long since a proper race event that recognizes and still permits the spirit of the 4 cylinder featherweights. Up till now. The inaugural
HPC
4 Hour Enduro this December 11 at Sepang will be a dream come true for about 98% of the current grassrooters. Especially so, now that cars, 2004 and below have been deemed ineligible to compete in the Sepang 1000KM race, while the Malaysian Super Series (MSS) have been put on a hold at the moment.
RM2200 (before discounts) is all it takes to race. It's time to prep your cars gentlemen. Sign up for the HPC 4 Hour Enduro to relive the glory days.
The HPC 4 Hour Enduro is now open for registration. A closed event with full safety overseen by the Motorsports Association of Malaysia, this will be another first in Malaysia of a true grassroots club level event. Categories for 1.6 litre, 1.8 litre and 2.0 litre cars.
Go Here to Register
and enjoy early registration discounts.
Download and fill in the entry form completely. All fields are required. You will be emailed a confirmation of your registration and payment details upon submission. All questions, comments and special requests can be emailed to
register@hpcmotorsports.com
<table style="width: 600px; height: 376px;" border="1" cellpadding="3" cellspacing="0"> <tbody><tr> <th class="style1" scope="row" bgcolor="#ffffff" width="141">
</th> <td class="style18" width="436">
#HPC0025 - HPC Racing4 hour Endurance - December 11th 2010
</td> </tr> <tr> <th class="style1" scope="row" bgcolor="#ffffff">
</th> <td class="style18">
Sepang International Circuit
</td> </tr> <tr> <th class="style1" scope="row" bgcolor="#ffffff">
</th> <td class="style18">
Full Track - 5.542 km
</td> </tr> <tr> <th class="style1" scope="row" bgcolor="#ffffff">
</th> <td class="style18">
4 hour Endurance Race
</td> </tr> <tr> <th class="style1" scope="row" bgcolor="#ffffff">
</th> <td class="style18">
SSC, IPA, IPB, IPC
</td> </tr> <tr> <th class="style1" scope="row" bgcolor="#ffffff">
</th> <td class="style18">
Closed Event - Under MAM observation
</td> </tr> <tr> <th class="style1" scope="row" bgcolor="#ffffff" height="17">
</th> <td class="style18">
RM2200
20% Discount (RM1760) if Registered and Paid in Full by November 15th 2010
10% Discount (RM1980) if Registered and Paid in Full by December 1st 2010


</td> </tr> <tr> <th class="style1" scope="row" bgcolor="#ffffff">
</th> <td class="style18">
Download Regulations Here
</td> </tr> <tr> <th class="style1" scope="row" bgcolor="#ffffff">
</th> <td class="style18">
HPC Racing Series Entry Form
</td></tr></tbody></table>