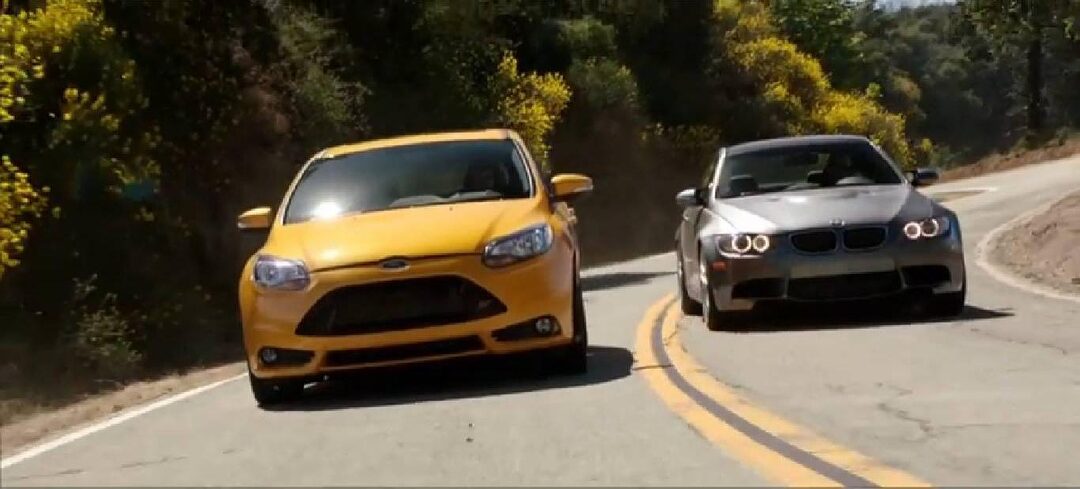 There's always going to be rivalry between car makers and with the 2013 Ford Focus ST, they've gone and done a short comparison with a few of them just to make an indication as to what's better than some.
<!--more-->And, the rest are the Mazdaspeed3, Subaru WRX and the VW's Golf GTi – all of which offer a four-cylinder turbo-charged engine under the hood of a five-door hatchback. And, just to add a little touch of fun, they've also included the likes of one V8-powered BMW M3.
It initially seemed that the Focus ST is capable enough to take on the M3 with its 252bhp and 366Nm of torque from its turbo-charged 2.oL ECO-Boost engine, but how does that compare with the M3's 420bhp and 400Nm of torque? Be ready for a smirk to emerge at the end of the clip!
<iframe src="http://www.youtube-nocookie.com/embed/BgsS3zMrlEs?rel=0" frameborder="0" height="338" width="600"></iframe>