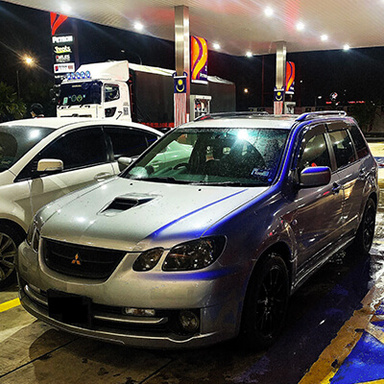 Dec 9, 2015
1,611
156
663
Hi guys, this is gonna be a long post.
Recently my car had this very weird problem with my emanage. The problems happened after I got my throttle stuck. I was driving one night when the throttle just stuck at nkve highway. Stomp the gas pedal and it got fix. Then drove out of toll it happen again. To cut the story short, I stopped by the road side and fiddle with the throttle return spring and i manage to fix it enough to drive home.
The next day when I check the TB, the return spring does have a problem. So i put some WD40 on it as a temporary fix. Called my mech and he said drop by for checkup. This is when the emanage magnificently gave me headache.
The next day (after i troubleshoot the return spring) i drive off to the workshop. Was driving very slow. 5-10% throttle only coz I'm afraid the throttle will jam again. Suddenly when I was driving the car just died. Tried to roll the engine again but nothing. Waited a bit for the engine to cool off only can start but it'll die again after 2-3 minutes. The engine temp all ok. Had to tow the car to the workshop and leave my car there.
The funny thing is, if we remove the emanage and use stock ecu, the car runs fine. We took it to dyno at Ferlin Tuneup to check if the emanage got any error codes or problems. None. The emanage was working fine. But while tuning the car, the engine died again at revcut. We tried change the emanage with AVS (emanage ultimate clone) and the engine still die at revcut. After fiddling with the wiring, taped any bare connectors and separating them, poof the car was ok and made a very healthy result.
The next day I thought of driving up Ulu Yam and test the car but the engine died again. Ended up removing the emanage and drove with stock ECU. After that, I send back to the workshop and ask my mech to check again. Took him about a month and only got my car last night.
Anyone had this issue before? I'm still worried that car will die again. Mech swap the coolant temp sensor and distributor somehow he said it's ok now.
Before I had this issue, the distributor died out without warning. List of stuff changed before the emanage issue:
1. Distributor
2. Throttle body swap to 4g63 sohc
3. Full rubber crossmember engine mount.
My car is a 4g93 sohc auto. Looking forward for your advice. Thanks!