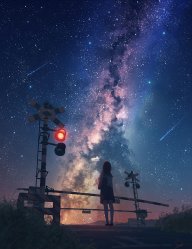 Jun 13, 2012
7,060
948
713
I'm sure most of you here have discussed or heard about chassis stiffness and rigidity in converted cars specifically for Proton chassis with high powered Mitsubishi engines like 4G63T. For Proton's case, many will agree that some of these chassis will not be able to take the stress from the engine and cracks might develop somewhere in the chassis later after continuous usage. So, we can say that these chassis developed for ordinary road cars may not be suitable to withstand the stress from high powered engines.

However, my question in this thread is not about Proton as they have been discussed over and over again. So, I want to ask, how about the chassis of other makes? Especially those from Honda Civic. Are those chassis like EG3, EG4, EK2, EK3, EJ, EH and all that good enough to handle engines like B18C Type R or maybe even K20A? How different are these performance Honda chassis like EG6, EG9, EK4, EK9 compared to these non performance chassis? Will these converted chassis eventually develop cracks or deformation after prolonged usage?

I'm not limiting this thread discussion for Honda cars only. How about others like maybe E100 Corolla 1.3 with 4A-GE 20 Valve engine?