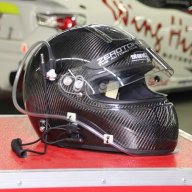 Jul 6, 2000
5,411
3,141
5,213
I wont call it 'not easy', a large sedan will be 'almost impossible' even on flat ground.
Not easy sounds like having a high chance of success....hihihi.

Alone...the usual mistake which led to the driver exhausted but still unable to start the car is shortening the push distance when the mental effect of 'i am getting tired' kicks in and he jumped in thinking enough speed is gathered.

Anyway i tried pushing a W124 alone when it broke down....i cant. Called a backup and the backup face was like having the worst sembelit ever. 'terkeluar buasir aku' is the sentence he used to describe the experience.

On another note...i have calculated and i have travelled abt 80km during this MCO.
Most of it in my car.
yeah, it really depends if you had lunch and one needs to weigh well over 70 / 80kgs for this to work as well.
W124 would be pretty heavy, I can't imagine pushing that