Known Member
Senior Member
Known Member
Senior Member
Hello everyone,
My friend's new workshop just opened. The shop is located at:
1 Jalan USJ 1/6C, Subang 47620,
Subang Jaya, Selangor Darul Ehsan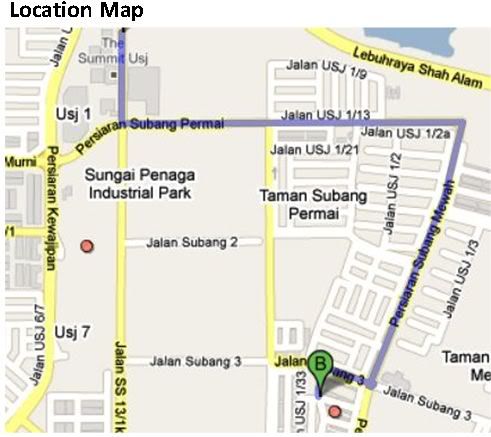 From summit, turn left at traffic light. Go straight after 1st traffic light (Mydin will be on your right). Keep going straight, at end of the road turn right and straight until round about (You should pass a Chinese school on the left). Roundabout 3 oclock, left side got those small shops. The workshop is behind the Indian car wash, in front of a Malay Restaurant.

Auto Services /Maintenance (
Authorized dealer for Pennzoil Motor Oil
)
Engine Overhaul (Top or full also can)
General Repairs and Diagnosis
Able to fix most general cars, trucks etc. However, if in doubt kindly call for inquires.
Operating Hours: 9:30 am to 6:30 pm (Monday—Saturday)
Workshop Phone:
03-8023 7944 (during working hours)
William (Manager)
:
019-379 2247
016 977 5521
Borman (Foreman)
:
012-879 1010
Rosdi (Mechanic)
:
019-2527690
Thank you for your support and feel free to visit!
Last edited: