There's been rumours fluttering here and there over the last three years about an Aston that will drop its top for you with Aston Martin having kept well and truly hush about it; and just when everyone least expected it, the Warwickshire-based company in England of Lionel Martin and Robert Bamford decided to surprise everyone with the new Aston Martin V12 Vantage Roadster - by Jove I say!
<!--more-->
With only a run of only 101 units for the V12 Vantage Roadster to make Aston-fans clamber all over each other to have one, Aston Martin has kept the innards under the hood the same as what is found in the Coupe variant – its very much potent 6.0L V12 rumbling out 510bhp and 570Nm of torque mated to a 6-speed manual transmission.
Other than the obvious disappearing roof, the Roadster has undergone some technical revisions since drop-tops traditionally do carry a little more heft, in order to ensure that similar dynamics are achieved as found with its hard-top kin with the rear deck-lid and spoiler, front air gurney and suspension having been revised and redesigned.
But what makes the Roadster stand out, other than its missing roof-line is that it's getting slapped with a slew of carbon fibre parts from the side strakes, mirror caps and rear lamp in-fills to make it ever more sexier with its newly designed 10-spoked alloy rims that helps to expose and accentuate those tremendously large disc-brakes.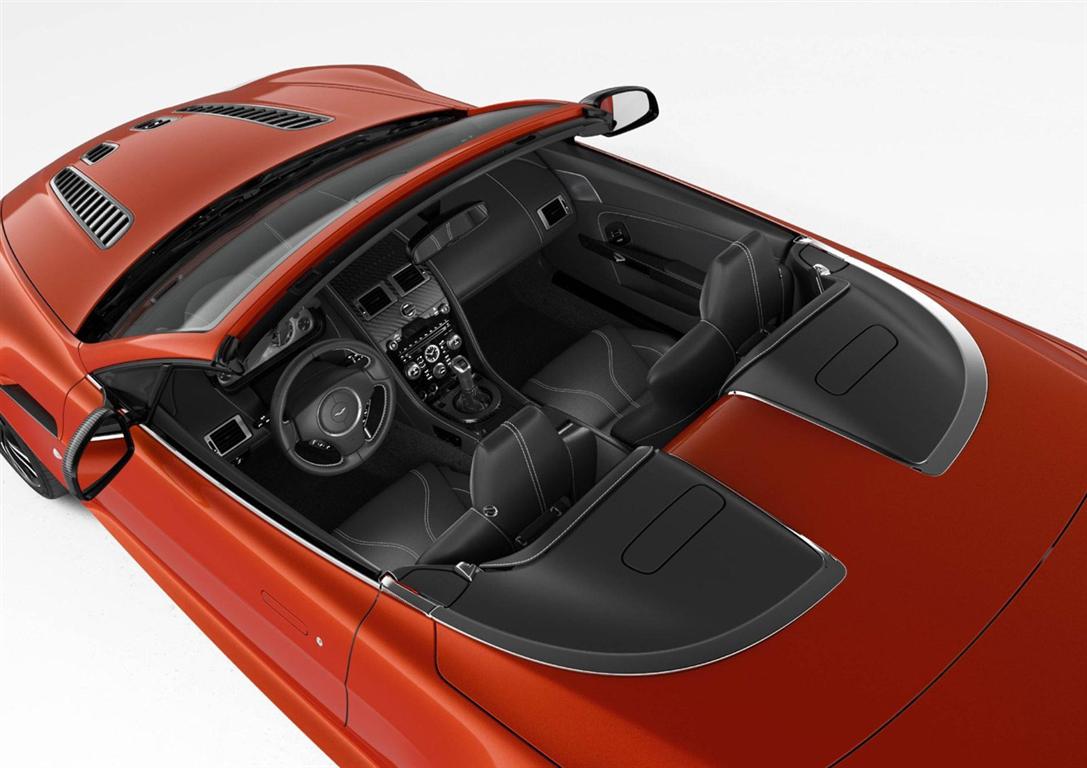 As sexy as it seems, production for the 101 units will begin somewhere in the 4<sup>th</sup> quarter of 2012 and will take about 9 months to complete with a UK price tag of £150,000.
Source:
V12VantageRoadster.com