Aston Martin has unveiled its latest flagship grand tourer, the DB11 today. The unveiling of the car coincides with the opening of the marque's new Kuala Lumpur showroom, located at Jalan Pinang, Kuala Lumpur.
As a tradition in Aston Martin's DB bloodline, the new DB11 showcases a fresh-yet-iconic design with pioneering aerodynamics, and is powered by a potent 5.2-litre twin-turbo V12. The car harmoniously combines British art with outstanding piece of engineering.
Aston Martin DB11



Engine:
5.2-litre twin-turbocharged V12
Power:
600hp
Torque:
700Nm
Zerotohundred:
3.9 seconds
Transmission:
8-speed ZF automatic
Price:
From RM2,000,000 OTR
Exterior


Specifically-developed for James Bond, the new DB11 redefines the relationship between form and function with a series of design characteristics. These being the front-hinged clamshell bonnet and the iconic Aston Martin grille, topped with new distinctive LED headlights.
The new car boasts an uninterrupted flow from A- to C-pillar, creating a dramatic profile, typical on DB cars. At its rear, the DB11 gets a sloping decklid that smoothly blends into boldly sculpted tail lights, forming an unmistakable graphic of Aston Martin cars.
As the first product in Aston Martin's 'Second Century' plan, the DB11 features innovative aerodynamics. The airflow is cleverly directed both over and through its bodywork to aid in stability.
Front-end lift is reduced by the gill-like 'Curlicue' at its fenders which releases high pressure air from its wheel arches, in conjunction with an aggressive gloss black front splitter. To balance forces created at the fore of the car, a virtual spoiler – Aston Martin AeroBlade is used to reduce rear-end lift. It cleverly ducts air through the bodywork near the base of each C-pillar before venting as a jet of air from the aperture in the rear decklid.

Engine & Chassis


At the heart of the spectacular DB11, finds a 5.2-litre twin-turbocharged V12 engine, mid-mounted behind the front axle. The engine is designed fully in-house, delivering 600hp and 700Nm of torque, making the DB11 the most powerful production DB car ever produced.
The GT car accelerates from Zerotohundred in under 4.0 seconds and is capable of 330km/h in top speed. However, the DB11 is also the most efficient DB car, thanks to intelligent bank activation and stop-start technology.
The engine is paired to an 8-speed automatic ZF gearbox together with a new electric power steering and Torque Vectoring feature which is claimed to increase the agility of the car. To exploit the superior performance of the DB11, its chassis, suspension and electronics have been revised, too.
Interior


Aston Martin has worked closely with its technical partner, Daimler AG to provide the finest quality hand craftsmanship into the DB11's cabin. The car gets full-colour 12-inch TFT LCD display, a centrally-mounted 8-inch TFT screen for infotainment and an all-new instrument cluster.
Drivers can manage the car's driving dynamics via selectable driving modes namely GT, Sport and Sport Plus. This enable drivers to opt from exemplary ride comfort or agility of a sports car. There's also a newly-featured auto-park assist and 360-degree birds-eye view camera that can be operated from the car's infotainment system.
Being a genuine grand tourer, the DB11 is equipped with increased occupant space, fully-integrated rear ISOFIX mounting points for a pair of child seats and a luggage compartment large enough to accommodate 2 large holdalls.
For unique personal styling, customers can customize their DB11 through 'Q by Aston Martin' programme – from calming carefully coordinated tones to sharp contrast in hue and textures.
The new DB11 is available for viewings at the newly-launched Aston Martin Kuala Lumpur showroom.
www.astonmartin.com
or
www.astonmartin.com/media
.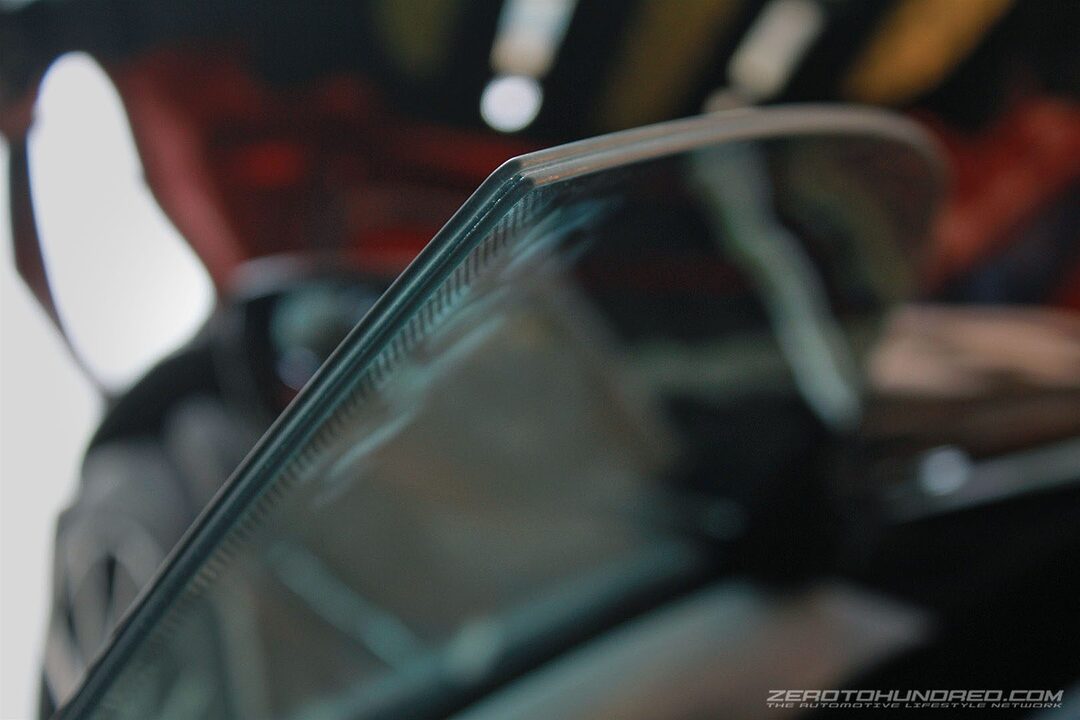 Last edited: