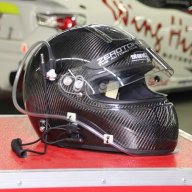 Jul 6, 2000
5,391
3,135
5,213
900K cars sold: Honda Malaysia wants to give away 9 cars
No Limit - 900,000 units but the Mugen Concept's not one. Honda Malaysia's just announced that by Q3 of 2019, they would have sold over 900K cars in the country since their establishment in 2002. It still reigns as the #1 non-national car brand in Malaysia.
A celebration is in order to mark the new milestone and here's how Honda Malaysia's doing it:
- 9 Hondas will be given away in this 900K campaign
- Jazz, City, BR-V, HR-V, City Hybrid, HR-V Hybrid, Civic, CR-V, Accord
- Giveaway tickets available at 90 Honda dealerships nationwide
- Or Road to 900,000th Unit Milestone Campaign nationwide Tour August - September
- Customers visit nearest Honda dealership to take part in activities and earn giveaway tickets
- The activities include:
- - Spotting and taking pictures of hidden Honda model emblem
- - Test driving Honda models
- - Servicing Honda cars at any authorized Honda dealers
- - Customers who book or register their new Honda from 1st August till 22nd September 2019 are entitled to the tickets
- - The more tickets collected, the higher the chances
More on the Road to 900,000th Unit Milestone Campaign:
Website: honda.com.my/microsite/900k
Facebook page:
https://www.facebook.com/hondamalaysia
Continue reading the Post.