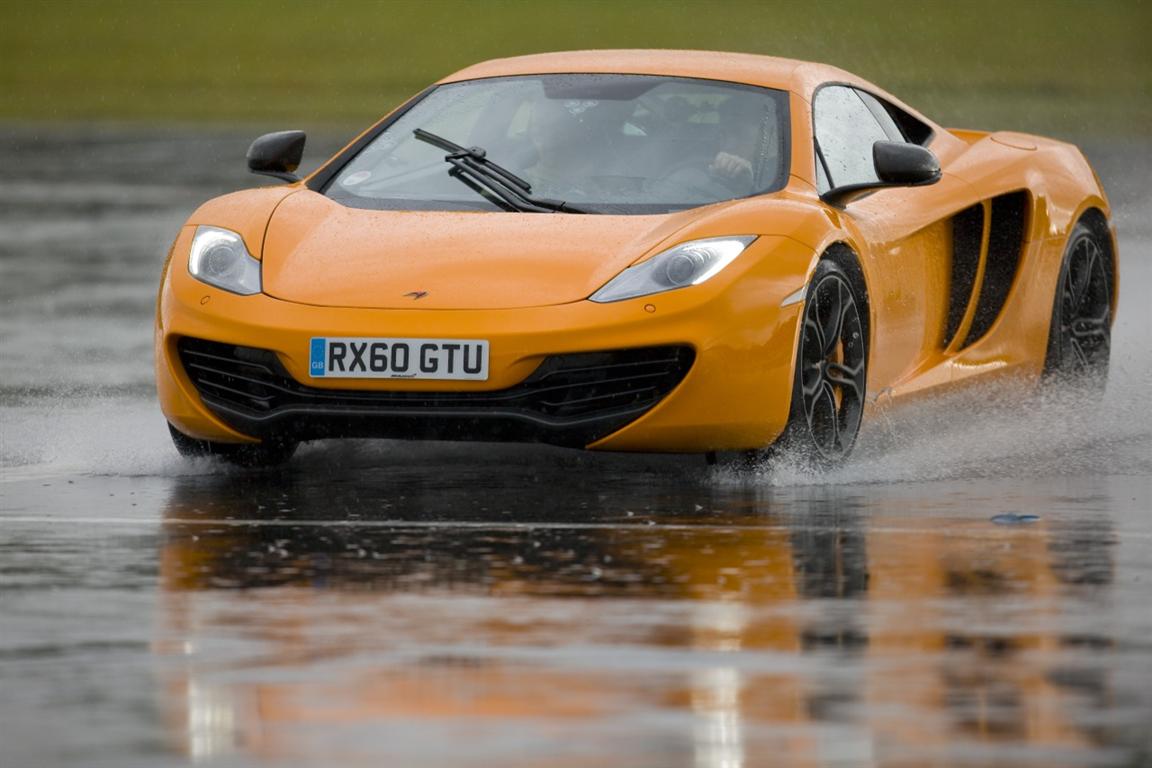 McLaren's second supercar in 17 years, the MP4-12C, will reportedly be offering a few upgrades for their 2013 model. It may be receiving a 25bhp increase in horsepower, bringing the twin-turbo 3.8L V8's total output to a whopping total of 618bhp by way of an ECU upgrade.
<!--more-->Other than an ECU tweak, a software will also be injected into the McLaren which will allow drivers to control how much engine noise gets into the cabin; even a suspension-lift mode (adjustable during slow speeds) as well as the inclusion of Bluetooth and navigation functionality into the touchscreen infotainment head-unit will be made available.
The 2013 MP4-12C will be going on sale in September this year, but McLaren is not leaving their current clientele out in the cold for these new features, because in the following month of October, the British supercar manufacturer will be retrofitting all of these new features into the previous 2012 models - absolutely free of charge!
Source:
Car & Driver
<iframe src="http://www.youtube-nocookie.com/embed/y5IctUe_Po0?rel=0" allowfullscreen="" frameborder="0" height="338" width="600"></iframe>