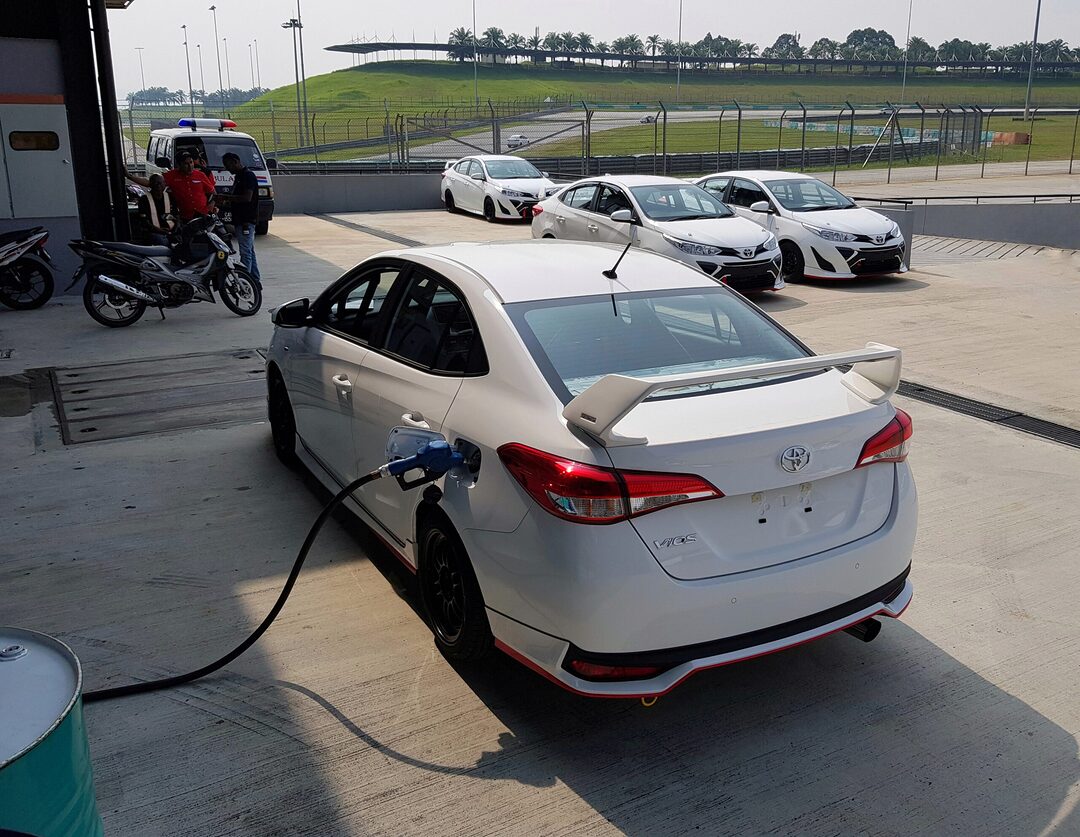 TGR S4 is set to return this month's end with plenty of updates and strict SOP as Toyota aims to host Malaysia largest live streaming racing carnival.
The upcoming TGR Round 1 will be run as a closed door event  with all racing fans being invited to watch the 2 day event over Facebook live stream.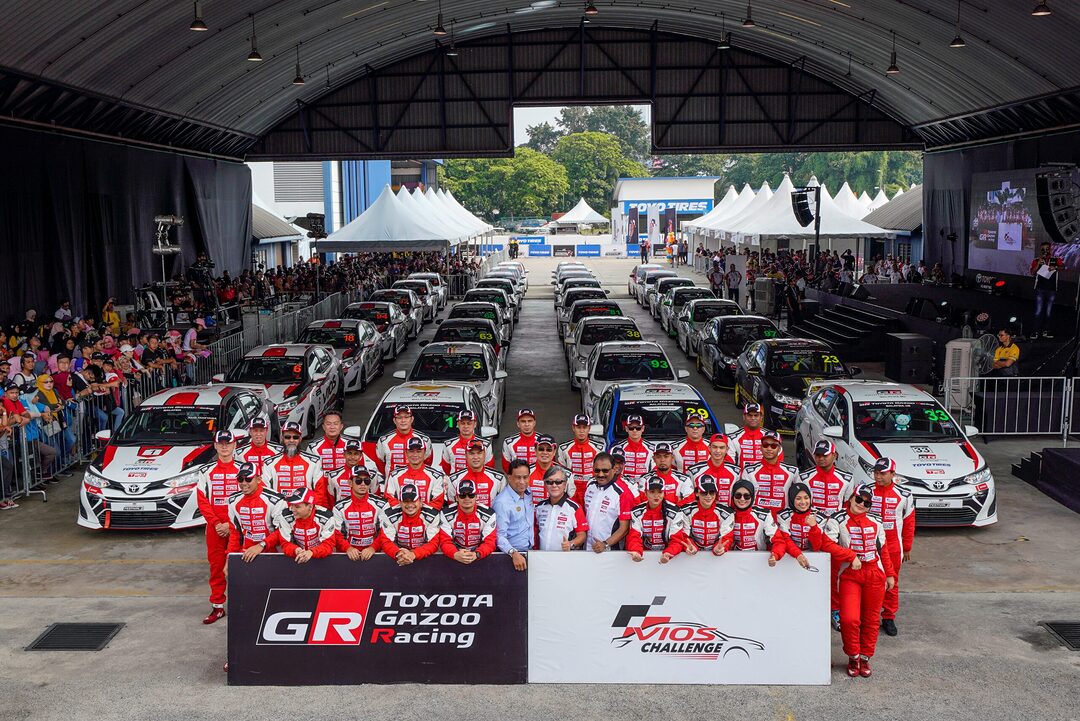 There will be 4 TGR classes this season with:
Rookies (new)
Promotional
Sporting
Super Sporting
The TGR Season 4 plans to feature 11 Races this time with 2 additional platforms including the Sepang 1000KM Endurance Race:
TGR Vios Challenge
Gazoo Racing Vios Sprint Cup
Gazoo Racing Enduro Cup
Rookies:
The new Rookies class will include 6 new graduates of the Gazoo Racing Young Talent Development Program coming from various motorsport background such as karting, touring car racing and sim racing.
Also sharing the grid with the professionals but classified in a separate class of their own will be the  six new young drivers in the Rookie Class. They are simulator racers Mika Hakimi, 17 and Naquib  Azlan, 20; and karters Amer Harris, 17; Jwan Hii, 18; Putera Adam, 14; and Troy Eimann, 16.
Promotional:
"In the Promotional Class, actor Shukri Yahaya will lead the star-studded line-up and will be joined by  actress Janna Nick, presenter Nabil Ahmad and singers Wany Hasrita, Nabila Razali and Khai Bahar.  They will be joined by three newcomers, actor Zizan Razak, singer/song writer Talitha Tan and  television personality Ahirene Ahirudin"
Sporting Class:
"Last season's Promotional Class champion Shawn Lee meanwhile, makes his fourth consecutive  season appearance but this time rejoining as a privateer in the Sporting Class for amateur drivers  after earning a class promotion. It will be Lee's second stint in the competitive class having won the  Promotional Class in Season 1, moving up to Sporting Class in Season 2 and returning to win his  second Promotional Class title in Season 3.
Names to look out for include last season's runner-up and Dream Chaser driver Bradley Benedict  Anthony, Season 3's second runner-up Haji Sutan Mustaffa, and a long list of race winners and  podium contenders who include Kenneth Koh, Adam Khalid, Dato' Dr Ken Foo, Lim Chun Beng, Tom  Goh, Mirza Syahmi and Dannies Ng."
The Sporting Class will field a total of 19 drivers gunning for the prospect of being crowned the new  champion in Season 4."
Super Sporting Class:
"In the intensely competitive Super Sporting Class, two-time Vios Challenge champion and recently minted TOYOTA GAZOO Racing Ambassador Tengku Djan Ley returns to the grid to defend his title.  Last season's Sporting Class champion and the youngest ever winner of the Vios Challenge, 16 year old Hayden Haikal meanwhile, has also earned a promotion into the Super Sporting Class and the
chance to prove himself worthy against a grid of 11 professional racers.
Other contenders in the class to look out for will be Season 2 champion Boy Wong, last season's  runner-up Mark Darwin, last season's second runner-up Freddie Ang, and big names the likes of  accomplished racers William Ho, Kenny Lee, Keifli Othman, Syafiq Ali and former Sporting Class  champion Brendan Paul Anthony"
Where to Watch:
UMW Toyota Motor Sdn Bhd website or Toyota Malaysia and Toyota Gazoo Racing Malaysia Facebook pages
http://www.toyota.com.my
http://www.toyota.com.my/tgrmalaysia/
https://www.facebook.com/ToyotaMalaysia/
Akio Takeyama:
"This (the Rookie Class) is another exciting new element in Season 4, and something that all of us at  Toyota are looking forward to seeing. It is the result of several months of training and you will be  surprised at how well these young drivers have adapted to saloon car racing. This is another small  way of giving back to the racing community in Malaysia, opening the door for talented drivers to  progress up the racing ladder," said Takeyama.
"It's exciting to be back racing, but as much as we would like to immediately open our doors to race  fans for them to be on site, the threat of the pandemic has offered up a new and perhaps an even  more promising way of enabling millions of race fans to catch the action on and off the track during  the race weekend via live streaming and in the comfort and safety of their homes," said UMW Toyota  Deputy Chairman and TOYOTA GAZOO Racing Malaysia's Chief Motorsport Officer Akio Takeyama.
"The TOYOTA GAZOO Racing Festival has primarily been about bringing motorsports to the masses – this focus has not changed – and to a great extent, we have successfully accomplished this by bringing
the races to so many different locations since 2017. The opportunity to live stream the carnival and  an entire race weekend would mean reaching out to an even larger and wider audience, including  racing fans outside of Malaysia. The challenge before us today is to bring the energy and atmosphere  of the TOYOTA GAZOO Racing Festival online."