It has landed right here in Bangsar, the new 3.2 sec / 300km/h road racer. Porsche's newest, generation 991.2 911 GT3. Now with its wilder stance, squarer front and sleeker lines, the GT3 isn't a simple facelift effort to sell more 911s. Not just. Firstly, there's a new engine, the 475hp 3.8L is gone and replaced by an even racier 4L NA.
Racecar 4.0
Keeping true to Porsche's NA = High Revving concept, the most substantial feature of the GT3 has got to be the new 500hp 4L. This engine will rev to untouchable 9,000rpm and is derived from racecar 911 GT3 cup. It include key components such as:
Stronger crankshaft for higher revs
Redesigned valvetrain
Oversized main bearing
Updated lubrication system
New Oil pump
Retuned plastic intake manfold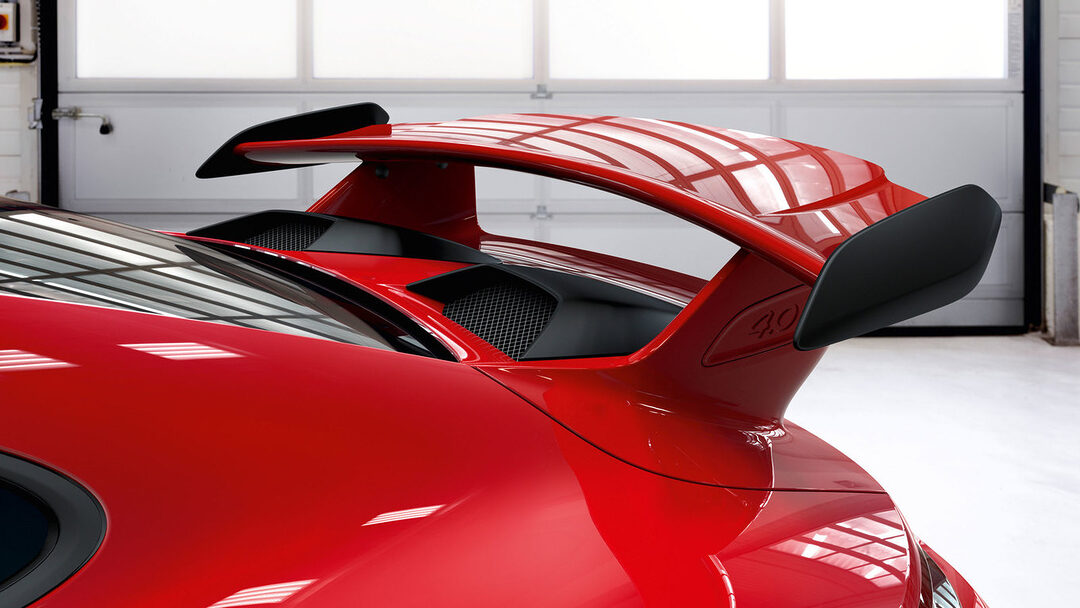 Fluid Air 
Just like the previous GT3, the new GT3 shares its pumped-up body with wider brother Carrera 4/4S, which is bigger by 1.7″ at the rear fenders.
On top of that, the new GT3 gets updated underbody panels and an even taller rear wing, which helps the GT3 achieve increased downforce,  clocking in at an unofficial 155kg at 320km/h. Also, there are new engine air scoops for better cooling.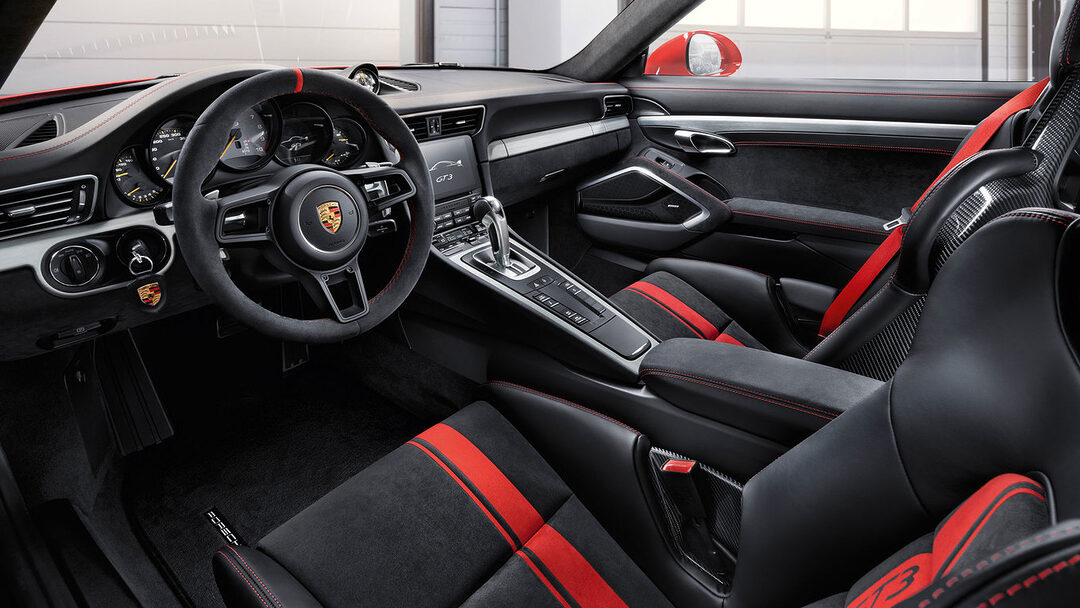 Cockpit
Every GT3 interior comes tailored to its owner's specification. Firstly a 360mm steering from the 918 Spyder takes centre stage.
Then, 3 additional seat variants are offered:
Adaptive Sports Seats Plus (18 way)
Sports Bucket Seats with folding backrest
Full Bucket Seats made of carbon fiber
2018 PORSCHE 911 GT3 (991.2)

Engine: 4.0L Flat Six Naturally Aspirated
Power: 500hp @ 8,250rpm
Torque: 460nm @ 6,000rpm
Compression Ratio: 13.3:1
Zerotohundred: 3.4 seconds PDK 3.9 seconds Manual
Transmission: 7 Speed PDK Dual Clutch or 6 Speed Manual
Weight: 1,430kg
Price: RM 1.7 million including applicable duties
Website: http://porschemalaysia.com/

Optional Clubsport Package
This optional pack further converts the GT3 into a track car with additions such as:
Roll over bar
Fire Extinguisher
Battery disconnect switch
Six point seat belt harness
7-Speed PDK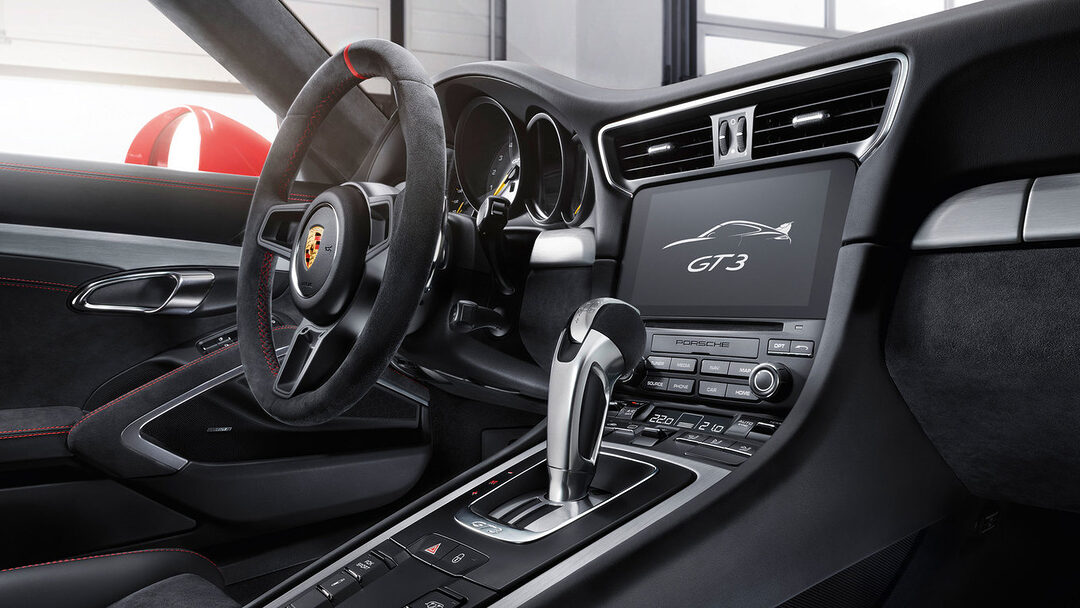 Dimensions
The GT3 is based on the wider Carrera 4 body and measures:
Length 4,562 mm
Width 1,852 mm
Height 1,271 mm
Wheelbase 2,457 mm

Lit GT3

Amazing Sound
Watch as Chris Harris takes the new GT3 out in Anglesey where he repeatedly canes the engine till 9,000rpm! Notice the last couple of hundred RPMs, where the magic really happens.
Rear Wheel Steer
This video demonstrates how Porsche's rear wheel steering works. This system is featured on the new GT3 as well. It has been in the GT3 since previous 991.1 generation.