Limited to only 25 in the world, this 1180hp Singaporean owned Koenigsegg Agera RS hypercar is estimated to have cost its owner a colossal 6.6mil sing dollars, which would equate to about 5mil USD.
The Agera RS is essentially a track biased racecar and is based off road going Agera R and Agera S. However, it is deemed road legal and tropicalized for road use.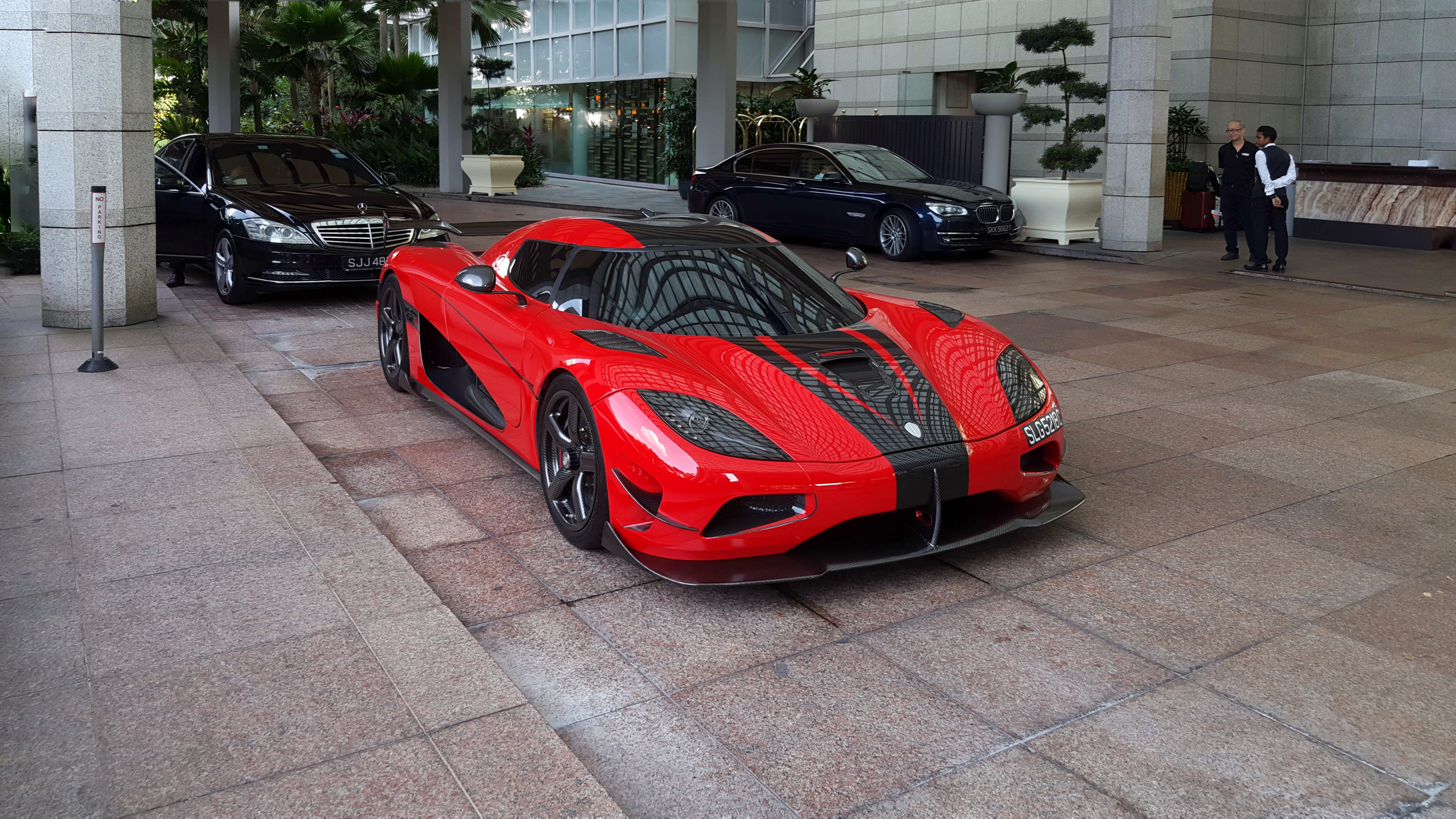 Of the 25 Agera RS that will ever be built by Swedish Koenigsegg, 10 units were already sold even before being unveiled to the world at the Geneva Motor Show in 2015.
The Agera RS is essentially a 70kg carbon + aluminium honeycomb based monocoque, with push rod based suspension, electronic adjustable dampers, front + rear double wishbone completing its chassis.
Engine wise, the Agera RS is powered by a 1180hp / 1280nm 5.0L V8 engine while its 7 speed dual clutch transmission enables the 1,395kg hypercar to launch from Zerotohundred in 2.5 secs and arrive a terminal velocity of over 400km/h!
SPECIFICATION
AERODYNAMICS
Dynamically active rear wing
Active independent front flaps
Frontal area: 1.873 m²
Total down force at 250km/h = 485 Kg
CHASSIS
Carbon fiber with aluminum honeycomb
Integrated fuel tanks
Monocoque torsional rigidity: 65,000Nm/degree
Weight: 70 kg (including tanks)
Front and rear suspension: doublewishbones, carbon fiber rear upper wish-bones, two-way electronically adjustablegas-hydraulic shock absorbers
Pushrod operated Triplex damper in the rear
Electronically adjustable ride height, fully independent per wheel
ENGINE MANAGEMENT
High Power coil on plug ignition system
Koenigsegg Engine Control Module and Flex fuel capacity (KECM)
TRANSMISSION
7-speed paddle-shift with auto shift mode
Koenigsegg Electronic differential
(KED)Koenigsegg Gearbox Control Module (KGCM)
STEERING
Rack and pinion hydro-electric power assisted steering.
2.7 turn lock-to-lockTurning circle: 11 metres
WHEELS
Koenigsegg Aircore™ Super light hollow carbon fibre wheelsc
entre locking wheel
Front: 19" x 9.5"
Rear: 20" x 12.5"
BRAKES
Front brakes
Ventilated ceramic discs Ø397 mm,
40 mm wide 6-piston,
Koenigsegg calipers
Rear brakes
Ventilated ceramic discs Ø380 mm, 34 mm wide 4-piston
Koenigsegg calipers
Power-assisted
TYRES
Dedicated Michelin Pilot Sport Cup2 (or optional Michelin Supersport for everyday use)
Unidirectional with asymmetric thread patternFront: 265/35 – 19" (Y)Rear: 345/30 – 20" (Y)
DIMENSIONS
Total length: 4293 mm
Total width: 2050 mm
Total height: 1120 mm
Low speed ground clearance: 105 mm
Track mode ground clearance: 85 mm
Front lifting system activated: 150 mm
Wheelbase: 2662 mm
Fuel capacity: 82 litres
Luggage compartment: 150 litres
Dry weight: 1295 kg (Curb weight: 1395)