Imagine spending a weekend in an island city, living and breathing race cars right in the middle of the world's most prestigious motorsport event. Your hotel overlooks the circuit's straights between Turns 5 to 6. It also comes with a breathtaking balcony, offering full view of the city's new and exciting bay area.
The Video
https://youtu.be/T4usUQISVkw
Before you read further into my story, The actual documentary is in the video above, which includes actual awesome moments filmed during the PCCA weekend in Singapore. I hope you'll enjoy, please hit like and subscribe if you did . We're in preliminary stages of video making so do leave a comment here or on the video if you would like to chip in.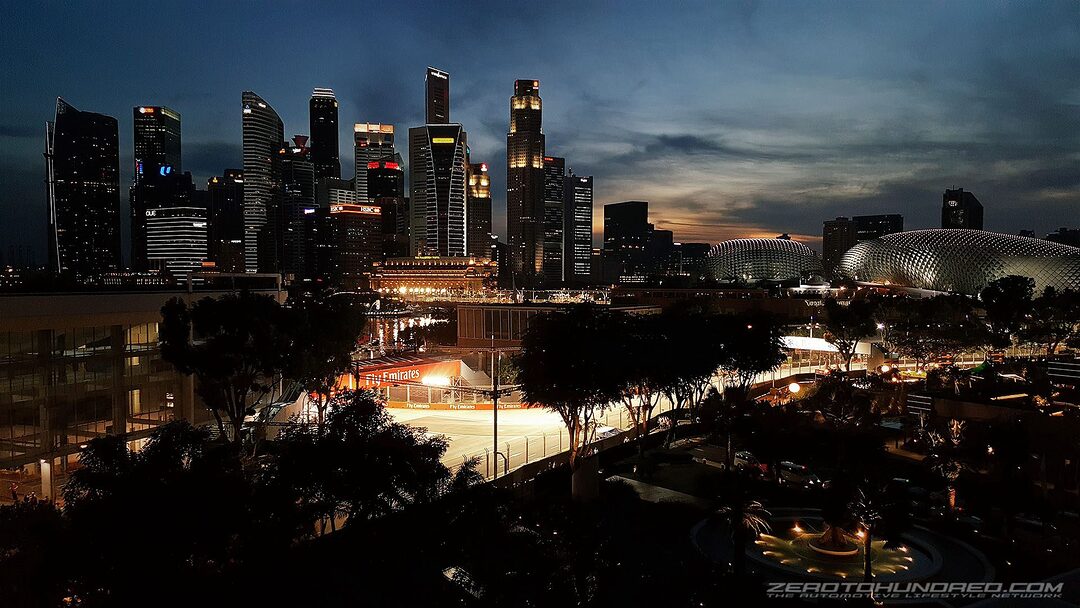 Enter Marina Bay Circuit, Singapore. A makeshift motorsport street circuit that is built around the Formula 1 game, with major supporting infrastructure that the city invests an entire year in planning, just to execute a promotional campaign spanning a couple of weeks. Then it leads to a massive show that lasts only a weekend. Singapore city erects and tears down this super structure once every year. All for good entertainment and above all, big business.
At any given time of the day, loud, mostly high-pitched exhaust music penetrate the air and resonate across the entire bay area. You could tell if they were testing Formula 1 cars or Porsche cup cars even during say, while topping up your Autopass cashcard at 7-Eleven in the subway.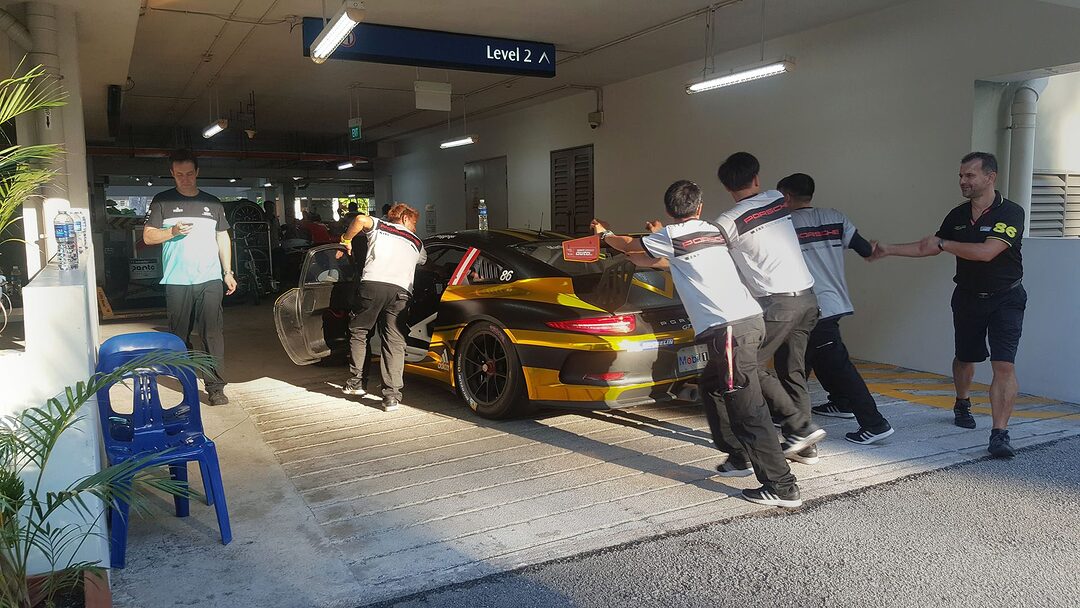 Although the constant rumble may be inescapably overwhelming at times, it is ultimately a rare and mesmerising experience at the end of the day. One that can only be found in street circuits. It is hard to believe even till this day, that a city as Fine as Singapore with its strict motoring restrains would ever adopt a Grand Prix event.
But for that 1 weekend, Singapore performs the impossible, converts a 5.069km strip of city street into a full fledged motorsport playground for 378km/h capable Formula 1 cars. The full extent of these high speed passes can be felt from within the malls nearby or in basement carparks. There's no hiding from the noise either.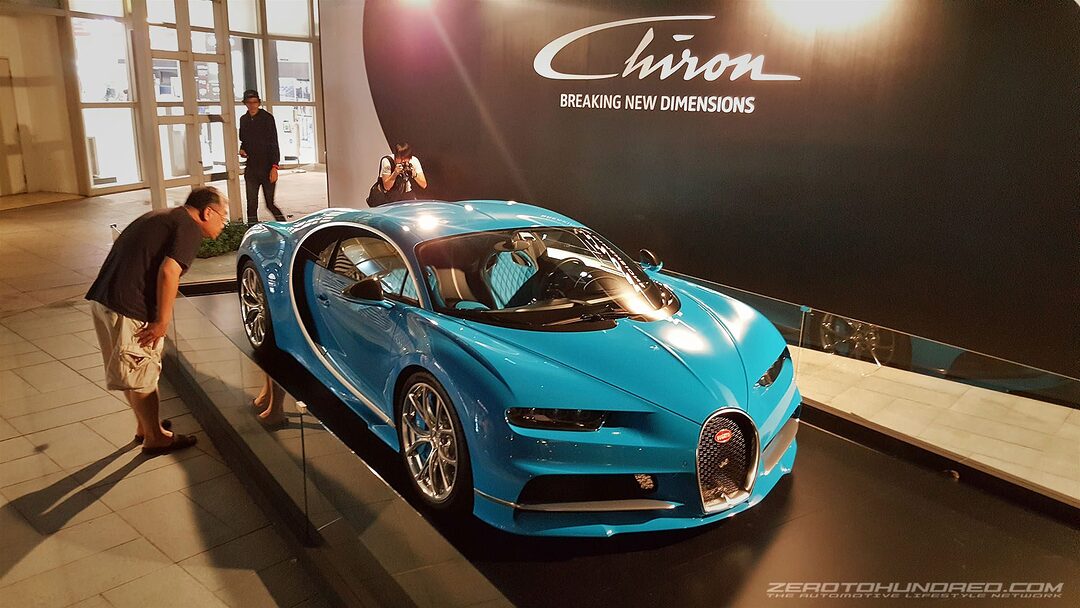 This will go on into the night, with equal intensity. But when race cars eventually return to pits before midnight, Marina Bay reveals its other background ambiance that had been brewing beneath all day. Party Bass.
Entertainment is key in any big GP, and with a circuit corner named after their iconic cocktail, the Singapore Sling, it is clear this city know its party. They've even got relevant locales on board the bandwagon to support this major F1 after-party movement. Anything from a street pub to the sky-high Marina Bay Sands is abuzz with recreation.
Yes. It was the perfect weekend.
Recently I had the pleasure of joining Porsche at the Singapore GP round of their Carrera Cup Asia race event and it was an out-of-this-world weekend. It was a select handful of auto journalist from the region.
As a car journalist, motorsport enthusiast and race driver myself, It was extreme privilege to be a part of this exclusive entourage of an iconic car brand I personally worship, to tour the insides of their famed race series.
Having spent countless hours in pit garages throughout my lifetime be it for work or race, I have had some memorable firsts, such as the first race i've covered, my first 12hr race at Sepang or even the first TIMETOATTACK event we've ever organized. This PCCA tour at Singapore GP is one of them.
I think the combination of luck and good company sealed the deal.
It was endless fortune bumping into peers in motorsport. Be it people behind the scene or the wheel. The first evening into the tour, at the PCCA Party Mandarin Hotel, I managed to rekindle with them under the moonlight, overseeing the bright glowing Marina Bay circuit skyline. It was an enchanting night.
I had a few moments with 20 year old Singaporean works driver Andrew Tang, a sponsored talent by Porsche China Junior Team. Listening to his journey rising from a kid who was great at go karts but hated it, then maturing into a teenager who fell in love with the competition that is motorsports. Hailing from pure Formula racing previously It's Andrew's first season in GT racing this year and it looks like he's off to a steady start. Andrew Tang is 3rd currently in the PCCA overall standings.
During the PCCA Pit Tour by Yuey Tan, I captured pretty cool detailed footages of his 911 GT3 cup car by Team Jebsen (the lady commentator at the beginning of the video is in fact Yuey's Missus, Claire Jedrek) With his wacky personality, it was entertaining to Learn-with-Yuey as he takes us up to speed the crucial features of his own Cup car. Watch my video as he explains the crane hook points on the roof of the 911 GT3 and the Formula 1 on-board camera contraption that was fitted. He got us real psyched for the impending race actually.
I even got to visit Car #88, driven by Mitch Gilbert, a talent we have been supporting since his debut in PCCA 2016. It's got our sticker on it, in fact It was my first time meeting the car in real life. Mitch, 22 is an Australian driver living in KL Malaysia.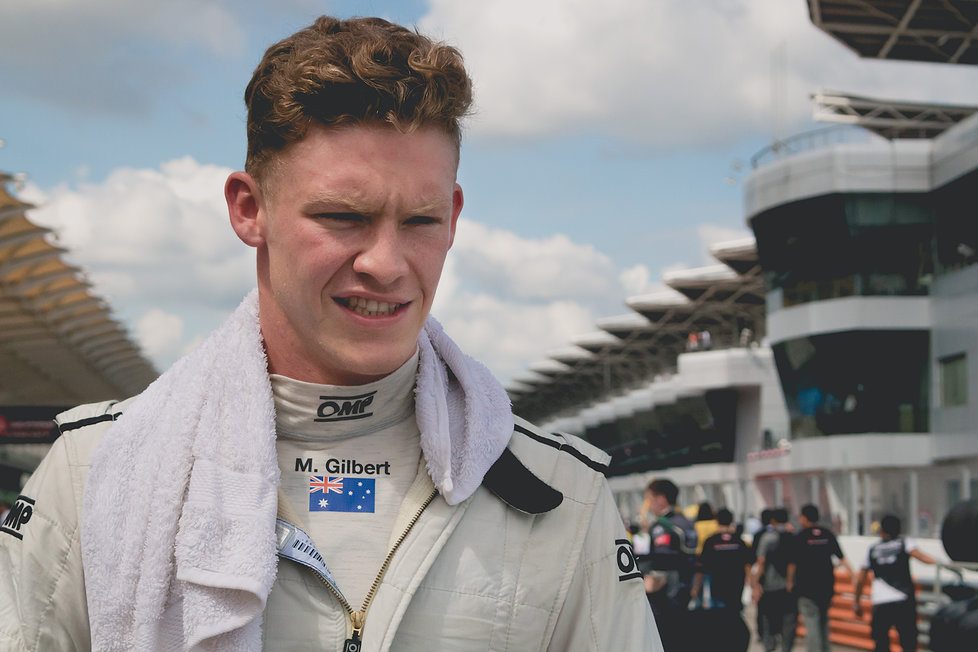 With deep roots in Formula racing this is Mitchell Gilbert's first GT racing season. He's recently clinched a double first in home circuit, Sydney Motorsports Park and with 147 points currently he's just right behind Andrew Tang at 4th in the overall championship standings.
That's Aaron Liddell in the centre, Mitch Gilbert's Race Manager and go-to guy to buy air time in motorsports. On his left is none other than my long, long  time associate Remus Chang from Motorsport Playground, who are now likely Asia's leading motorsport livery experts. The PCCA series trusts Remus to ensure every themed 911 cup car on the grid is as unique as it is presentable.
TCR Asia is the other Touring Car support race that is run alongside the Formula 1. These cars are based off the current hot hatch segment and serve as a lite-version of the top tier WTCC series.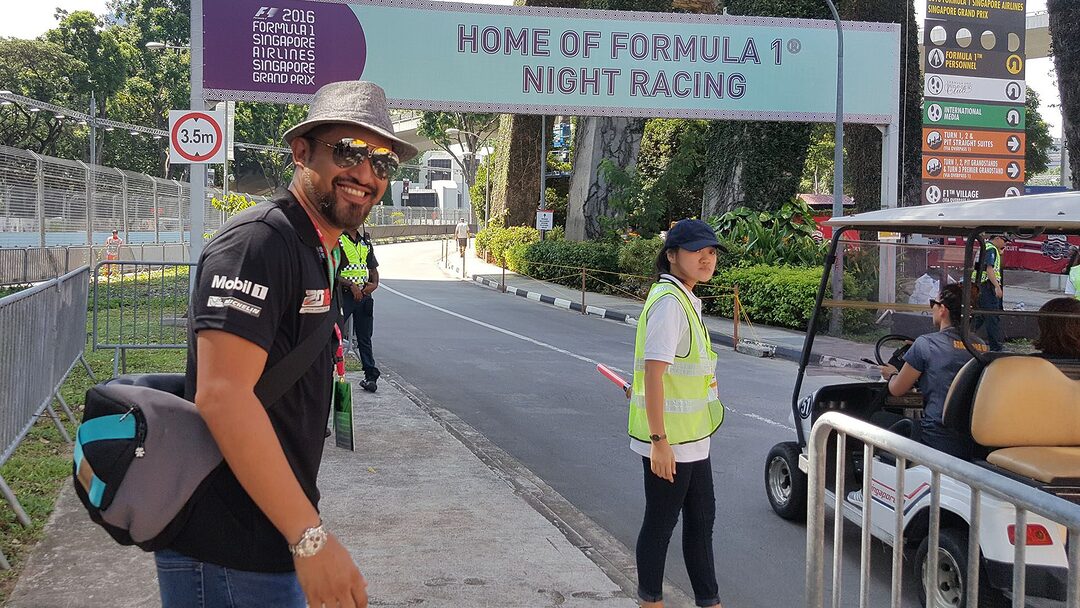 Meet @Tennster, a die-hard Porsche advocate from Bangkok who was part of our entourage to Singapore. Tennster is Editor-in-chief at GT Porsche magazine Thailand and a huge Porsche freak. He owns a few air-cooled 911s and his prized possession is none other than the jet black RWB 964 Turbo you see below.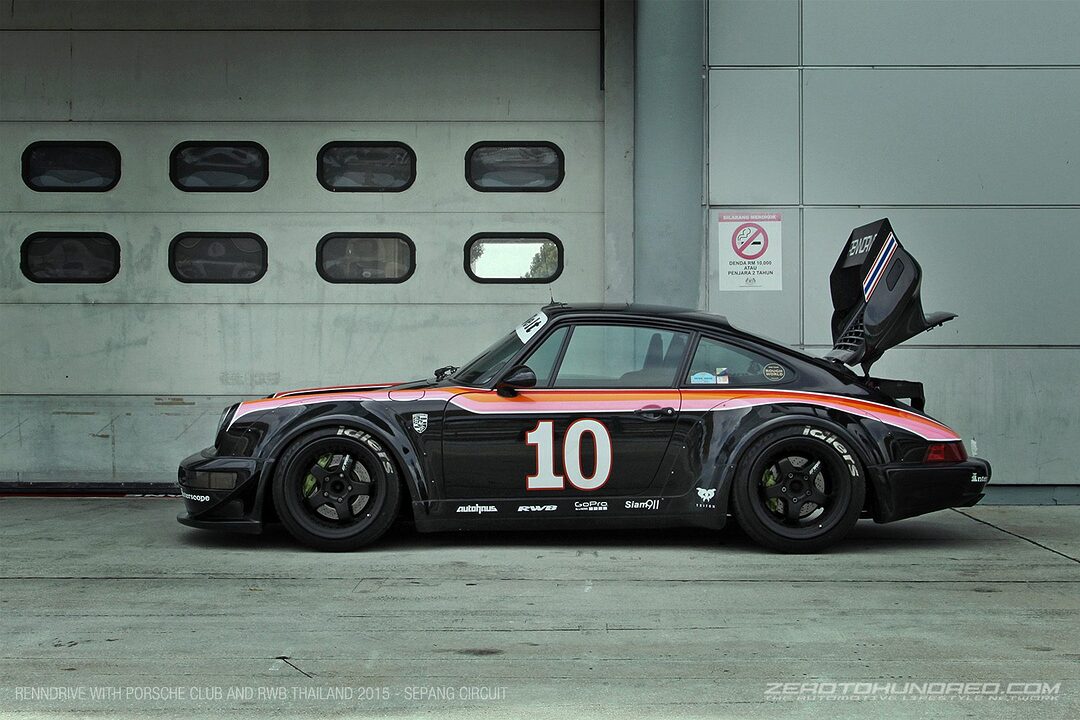 We first met in Sepang during last year's 25-car convoy of RENNDRIVE, a driving event dedicated to Porsche enthusiasts of Thailand. It was a mega moment witnessing the invasion of fat RWB cars blasting through Sepang.
Tennster made a video of it:
As if it wasn't Porsche enough an experience at PCCA race day, I was in for yet another treat as Tennster made plans for an impromptu congregation of RWB owners just outside The Greenroom suite where we were.
I was told Chin, Mr. Organiser of the said RENNDRIVE was in town so I was really looking forward to catch up. Chin is from Bangkok and he owns Autohaus, a premiere tuning facility for European performance cars that also serves as a RWB shrine. He's first to own an RWB outside of Japan and built a 993 and 964 you see below.
But to my surprise, an old friend / world's biggest RWB nut / RWB worldwide sole sales director Christian Coujin was at the party as well. I've known Christian since pre-RWB era when he was heavily invested in the JDM show scene in Seattle, USA.
Above is his 4th 911 as well as his first RWB cab. Autodetailer hosted Christian's recent build of his 5th RWB 911 in 993 Targa form below.
These days, he flies almost weekly with RWB pioneer Nakai-San to paying clientele around the world building rare, yet never-ending list of RWB 911s. The irony doesn't stop there, Christian's got 5 RWB 911s to himself and 4 of them was built right here in Malaysia.
This awesome gathering was the cherry on top of the entire weekend. The experience at PCCA Singapore GP 2016 was truly a special one, I can't thank Porsche enough for the immense privilege and hospitality as always.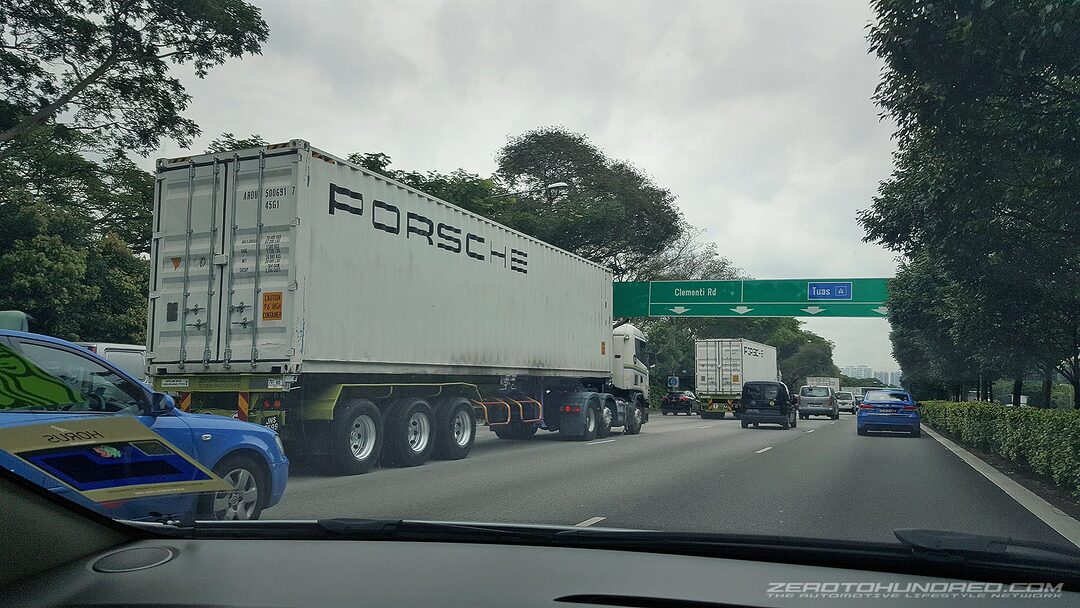 Just in case you didn't know how PCCA ship their 911 cup cars, tools and stuff in between ports, that's how. In Porsche branded containers.
https://youtu.be/T4usUQISVkw