Today onwards, BMW Malaysia presents the first ever BMW World Malaysia. A 3-day exhibition that showcases the brand's 6 latest models including their Motorrad bike range as well as cuties from MINI. But it wouldn't have been complete without BMW's current line up, so whats included in this big show are the BMW M range and BMW Performance offerings. We especially love the cutting edge i8, modern retro 328 Hommage and the latest twin power MINI Cooper S JCW that are proudly displayed.
BMW M
A collection of modern M's If you're a fan of BMWs, this is a show not to be missed, available to the public from 17th April till 19th April, expect to see a huge display of BMW's latest, such as the 2 Series Active Tourer, the X6 and the MINI Cooper 5-door, on top of our favorites mentioned earlier.
BMW i8
MINI
The latest MINI Cooper S John Cooper Works. We love this one very very much.
It's like a MINI exhibition inside an exhibiton.

The New X6 and 218i Active Tourer
On the 2-wheel Motorrad segment, BMW Malaysia is featuring 2 of their most popular bikes, namely the S 1000 RR and the R 1200 R among others. Also on display is their most advanced prototype, the Concept Roadster. The BMW Motorrad is an entire section on its own so bikers have a reason to rejoice.
In other news, BMW Group Malaysia says, "In the first three months of 2015, we at BMW Group Malaysia delivered a total of 1,729 BMW, MINI and Motorrad vehicles. This performance is in tandem with what we have observed in the Malaysian auto industry due to over speculation on pricing post GST. As we now progress further into 2015, we hope that car buyers have a much clearer conscience when deciding on their new BMW, MINI or Motorrad." said Alan Harris, Managing Director and CEO of BMW Group Malaysia
BMW 328 Hommage
This is easily BMW World's top showpiece. The 328 Hommage, and the name says it all.
Just can't get enough of the details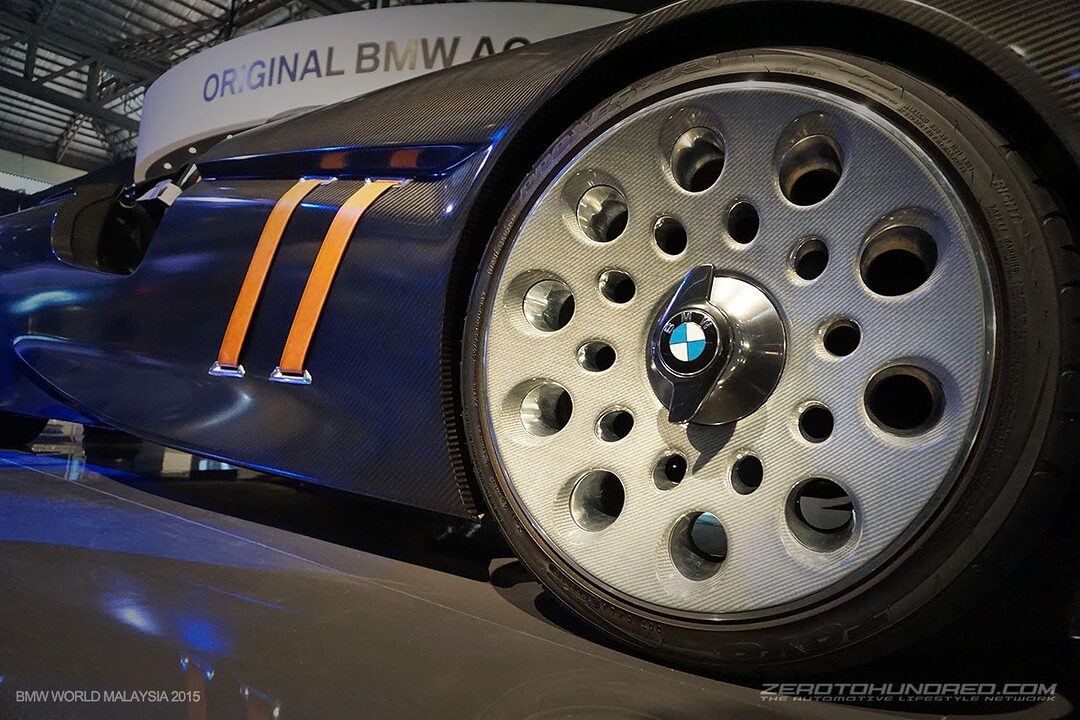 Carbon body features leather securing straps and carbon wheels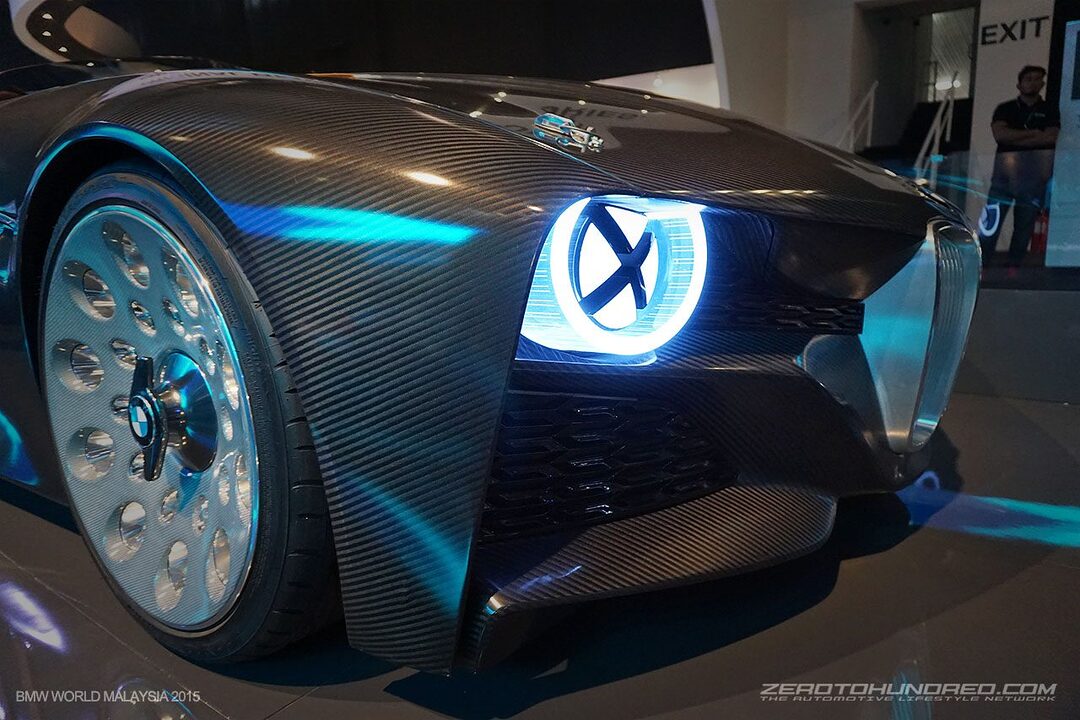 The front is just unreal, race car style headlight crossed strips blew us away
When the light hits the carbon.
On top of that,  BMW Group Malaysia also announced that they are revising prices of all models in the BMW and MINI vehicle range, up to 1.9% lower as well as the BMW Motorrad range to be lower by up to 18% to pass on the benefits gained from the implementation of the GST to its customers.
There's always something for kids
NEW BMW PRICES
The retail prices (on the road, without insurance, with BMW Service + Repair Inclusive (BS+RI) ) for the following BMW vehicles are:
BMW 218i Active Tourer – RM 218,800.00
BMW 218i Active Tourer Luxury line – RM 248,800.00
BMW X6 xDrive35i – RM 718,800.00
BMW i8 – RM 1,188,800.00
(BMW i8 Price includes BMWi wallbox.)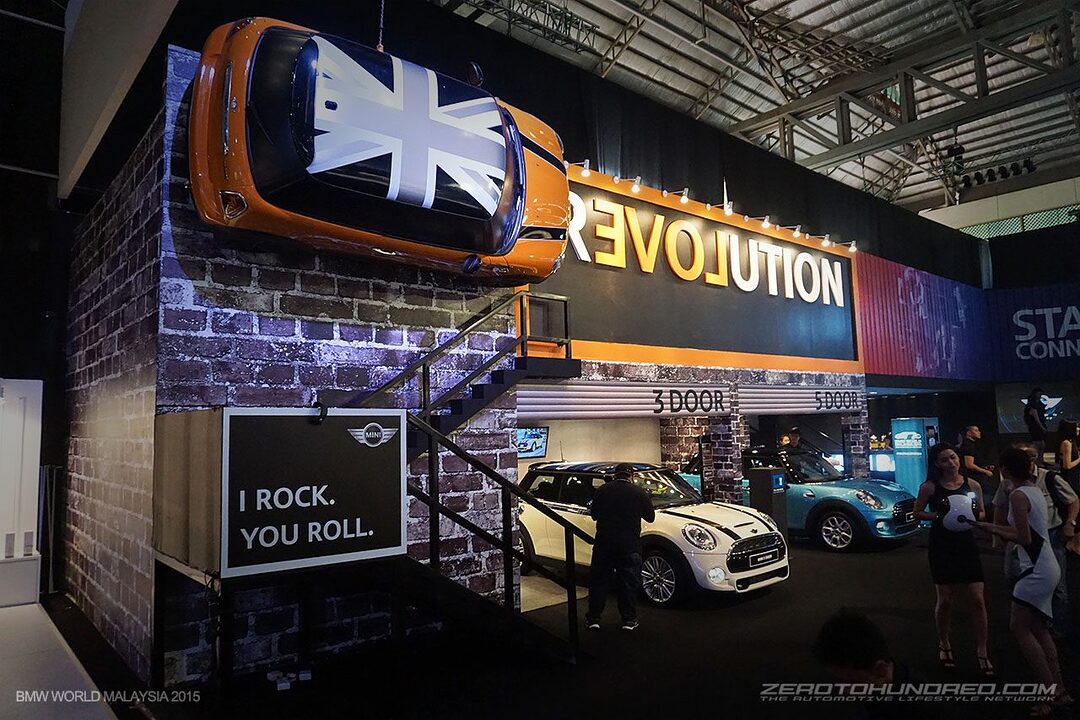 The retail prices (on the road, without insurance, with MINI Service Inclusive) for the following MINI vehicles are:
MINI John Cooper Works – RM 288,888.00
MINI Cooper 5-Door – RM 188,888.00
MINI Cooper Countryman – RM 198,888.00
The retail prices (on the road, without insurance) for the following BMW Motorrad vehicles are:
The new BMW S 1000 RR – RM 108,900.00
The new BMW R 1200 R – RM 91,900.00
Find BMW:
Website: www.bmwgroup.com
Facebook: http://www.facebook.com/BMWGroup
Twitter: http://twitter.com/BMWGroup
YouTube: http://www.youtube.com/BMWGroupview
Google+: http://googleplus.bmwgroup.com