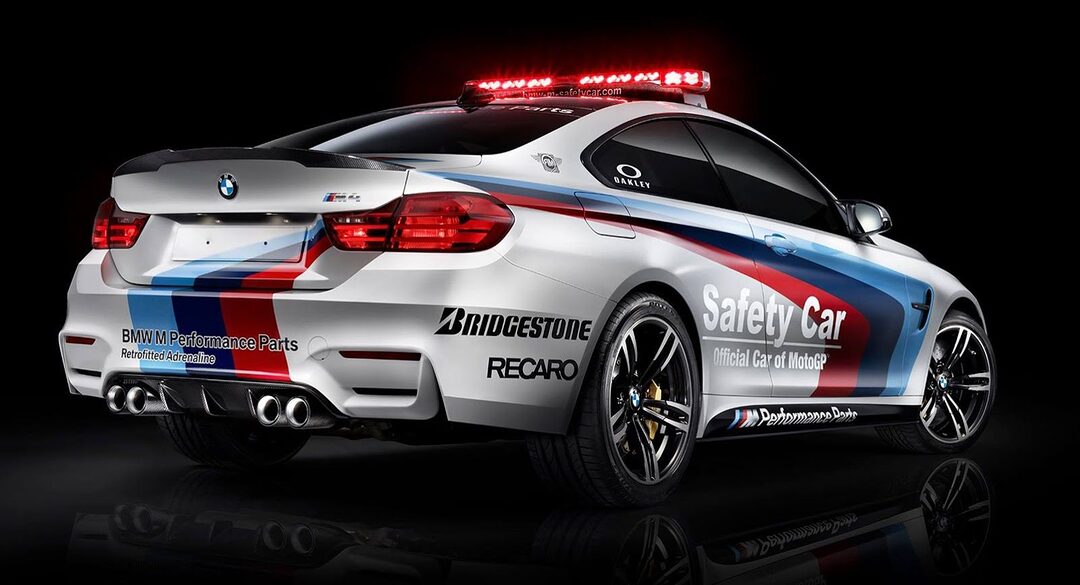 We don't usually do bike racing but every year when BMW preps up the safety cars for the season's Moto GP races – it certainly gets us excited very quickly. In the decade long partnership between BMW and Moto GP, we have seen absolutely cool, and very special iterations of M cars that we made specifically for the season. Recently we have seen the likes of the BMW 1M, M6 Coupe and M6 Gran Coupe making an entrance, it is now time to make way for the all-new BMW M4 Coupe!
The new safety car will make an appearance end of this month as the Moto GP season kicks off on March 20 in Qatar. Packing the all-new S55B30 3.0-litre Twin-Turbo straight six engine, it will pack 430bhp and 500nm at the disposal of the rear wheels. However, usually the safety cars were specially tuned with goodies to make it even faster and more powerful to ensure the safety of the race (or also to ensure that it is as loud as the bikes).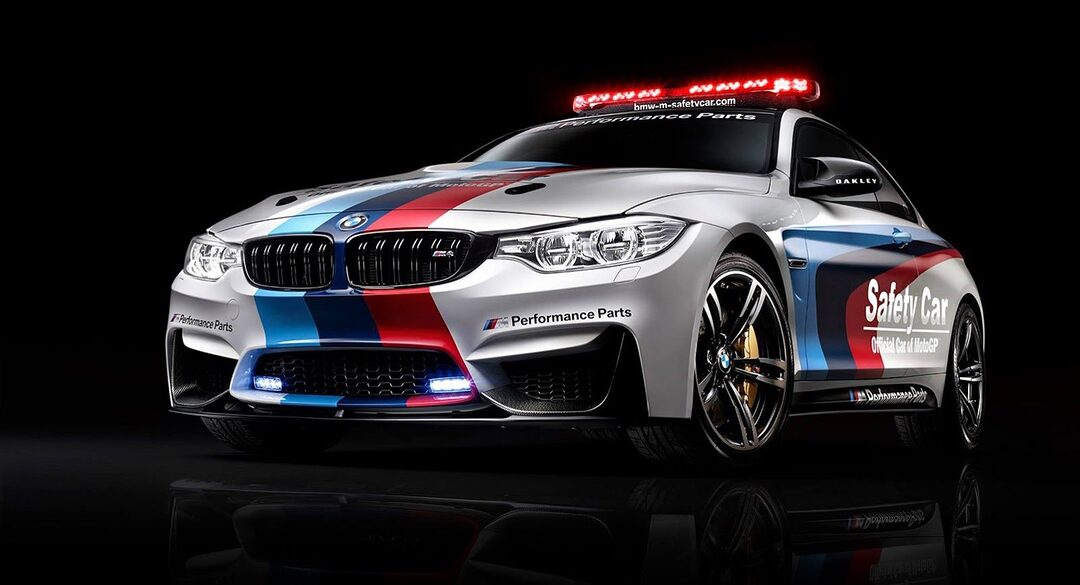 As a matter of fact – BMW has not released any technical information on this M4 safety car. However from the images, we can derive that other than the set of flashing lights and M livery, the M4 safety car comes with a few aerodynamic tweaks which certainly makes it even more aggressive. The front features a carbon fibre air splitter which was not apparent on the standard production model, and along with rear air diffusers and boot spoiler to match, also in carbon fibre.
A few finishing touches too includes carbon fibre side-mirrors and tailpipe surrounds, putting aside a difference against the standard car. We reckon that eventually these parts will be offered by BMW for customers sooner or later too. Previous M safety cars has featured sports exhausts, 6 point harness and bucket seats which we think will also be featured in this all-new M4 safety car.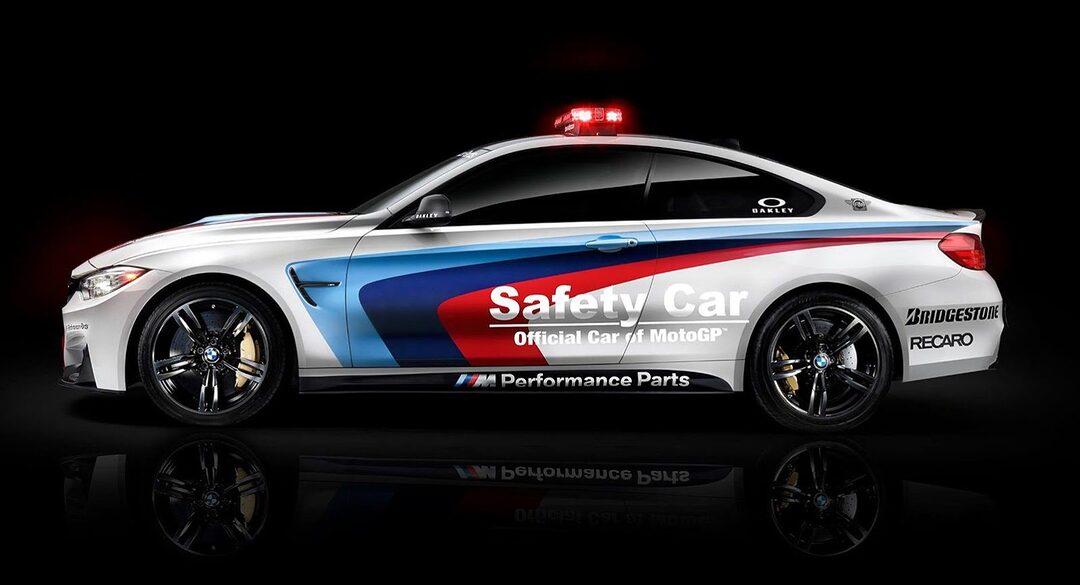 What we always enjoy the most is most definitely the M liveries on the safety car which has gone missing in the recent years in racing. So this will probably give us a reason to watch Moto GP this year, hearing and watching the M4 safety car in action. The race is set to hit Sepang on the 24th of October this year. We certainly look forward to meeting this beast there!